September 11, 2020 · Written by Foodtolive Team
Raw Chocolate Dragon Fruit Fudge
This creamy chocolate fudge it's super tasty, loaded with dragon fruit flavor and nuts and so easy to make. Plus it comes with lots of healthy fats and it's very low in sugar.
Prep Time: 5 min | Cook Time: 0 min | Fridge Time: 1 hour | Total Time: 1 hour 5 min | Servings: 8
INGREDIENTS: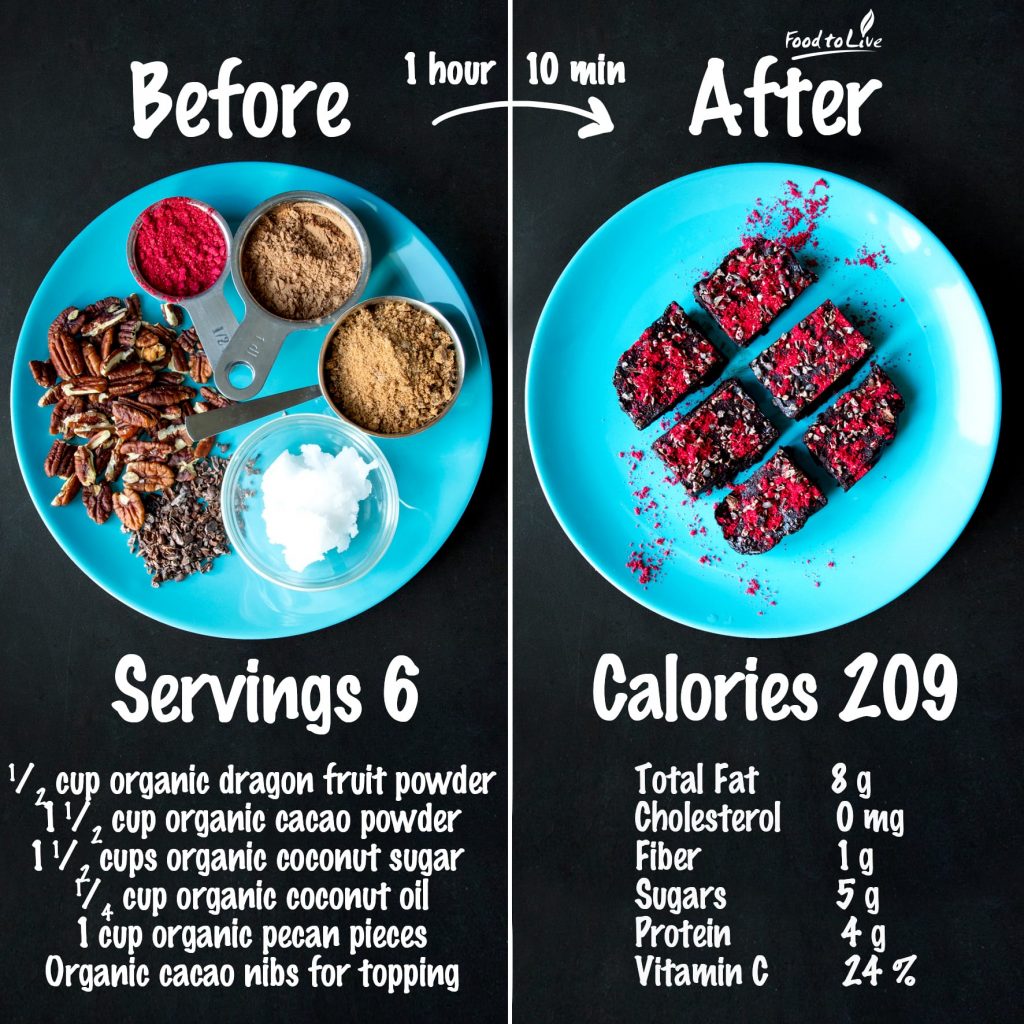 INSTRUCTIONS:
Line an 8×8 pan with parchment paper on all sides. Set aside.
In a food processor, mix all ingredients well until it forms into a ball.
Pour the dough in a pan, spread the surface evenly, and top with dragon fruit powder and cacao nibs.
Let it freeze in the freezer for about an hour until it's firm.
Take out of the fridge 15 min before serving.
Cut into square pieces and enjoy!
This recipe inspired by Chicken Scratch
Video Recipe