April 02, 2022 · Written by Foodtolive Team
Pink Bounty Bars
How to make chocolate coconut bars aka Bounty at home! These simple no-bake bars are as delicious as they are beautiful!
Prep Time: 15 min | Cook Time: 0 min | Resting Time: 1 hour | Total Time: 1 hour 15 min | Servings: 12
Calories: 142 | Total Fat: 8.9g | Fiber: 5g | Sugar: 11g | Protein: 1g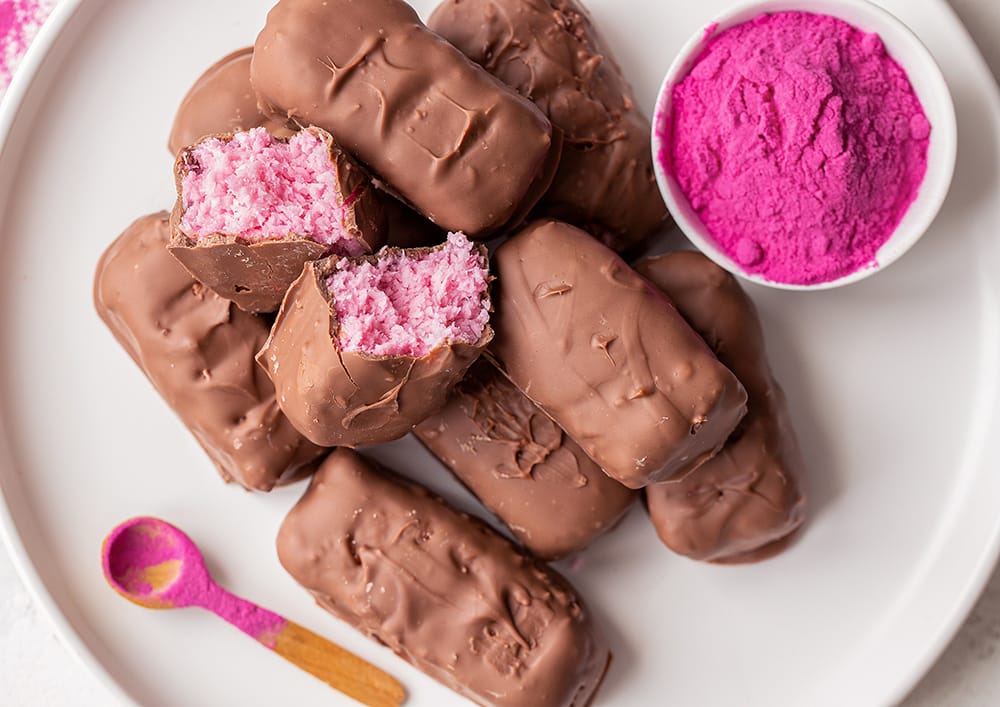 INGREDIENTS: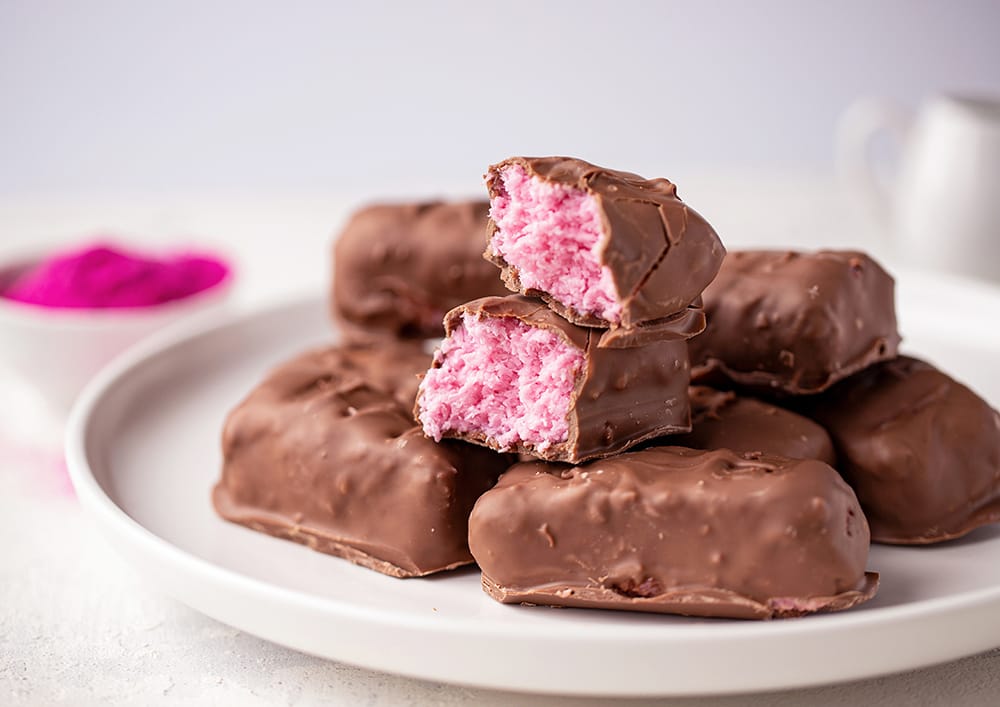 INSTRUCTIONS:
Place all ingredients except chocolate into a blender and blend until well combined. If the mixture is too wet, add more shredded coconut. If it's too dry, add more coconut milk.
Take out about 1 tbsp of the mixture and form it into a rounded bar (similar to the shape of Bounty bars) with your hands. Do this until no coconut dough is left.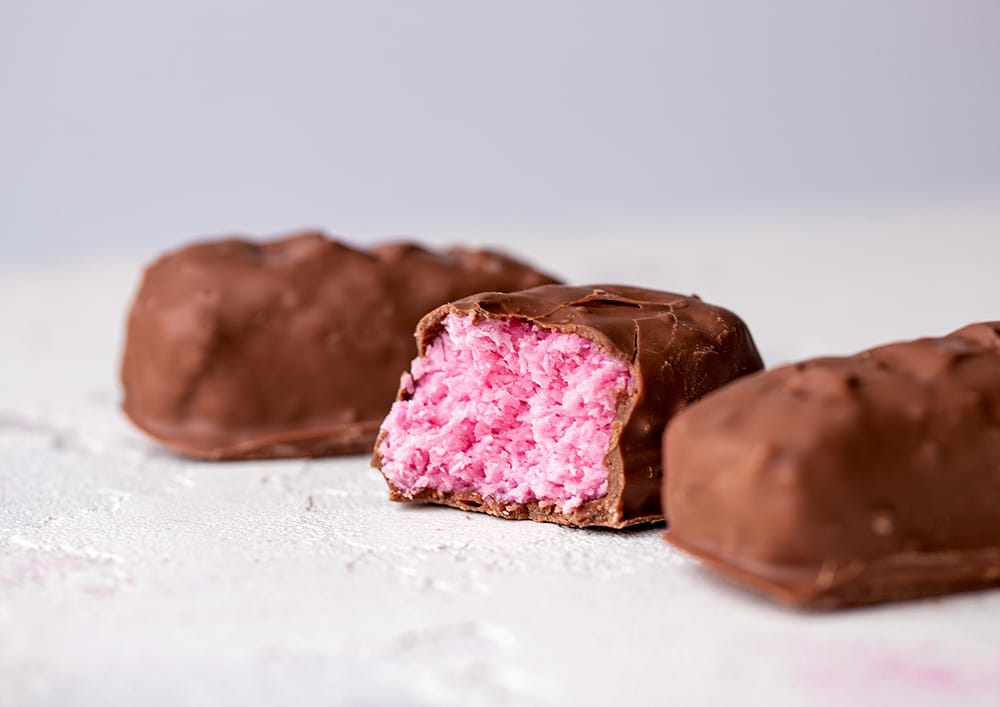 Place all coconut bars onto a plate and freeze for at least 45 min or until firm.
Use a double boiler to melt the chocolate.
Dip each coconut bar into the chocolate and freeze again for about 15 min. Enjoy!
This recipe adapted from Nourishing Amy
Video Recipe