June 23, 2020 · Written by Foodtolive Team
Raspberry Dalgona Coffee
Enjoy this homemade recipe of Internet-famous Dalgona Whipped Coffee made with instant coffee and sugar and served over cold non-dairy milk. Make it a little bit healthier and add more fun with pink raspberry milk and pink raspberry-coffee whip:)
Prep Time: 5 min | Cook Time: 5 min | Total Time: 10 min | Servings: 1
INGREDIENTS:
2 tbsp of instant coffee granules
2 tbsp of hot water
2 tbsp of cane sugar
2 tbsp raspberry powder
Handful of ice
1 1/2  cup plant-based milk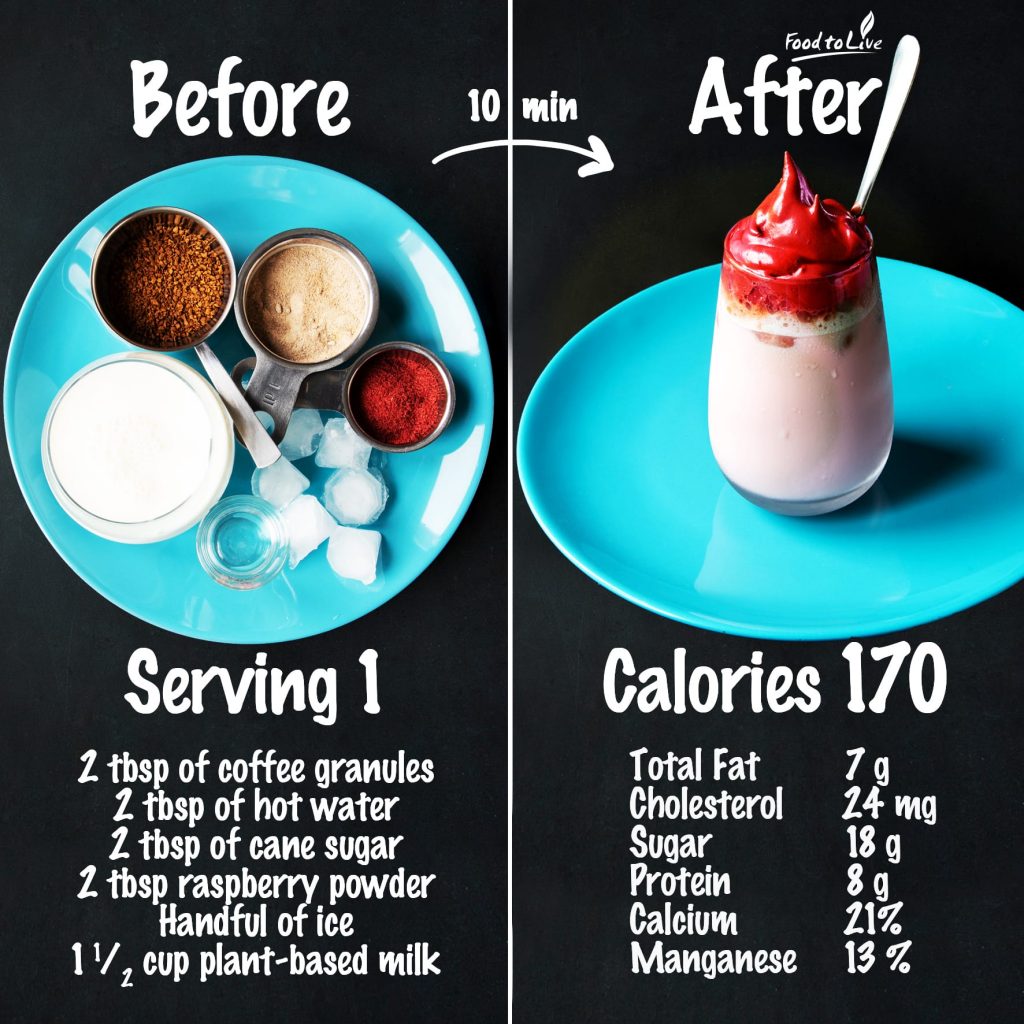 INSTRUCTIONS:
In a bowl, add in the coffee, cane sugar, and hot water.
Whisk vigorously for around 5-8 minutes until thick and creamy.
Add 1 tbsp raspberry powder. Whisk again and then set aside.
Place the 1 tbsp raspberry powder and plant-based milk in a blender and blend until smooth and combined.
Fill a glass with ice, and pour over the raspberry milk. Fill the glass with how much milk you like.
Spoon the raspberry-coffee cream on top.
Enjoy fresh and chilled!