January 11, 2022 · Written by Foodtolive Team
Homemade Raffaello Coconut Balls
These sweet and delicious Homemade Raffaello Coconut Balls with condensed milk and almonds make for a great quick dessert or even as an edible present! They are extremely easy to make and only uses 3 simple ingredients.
Prep Time: 15 min | Cook Time: 0 min | Chilling Time: 1 hour | Total Time: 1 hour 15 min | Servings: 18 balls
Calories: 272 | Total Fat: 24g | Fiber: 5g | Sugar: 3g | Protein: 9g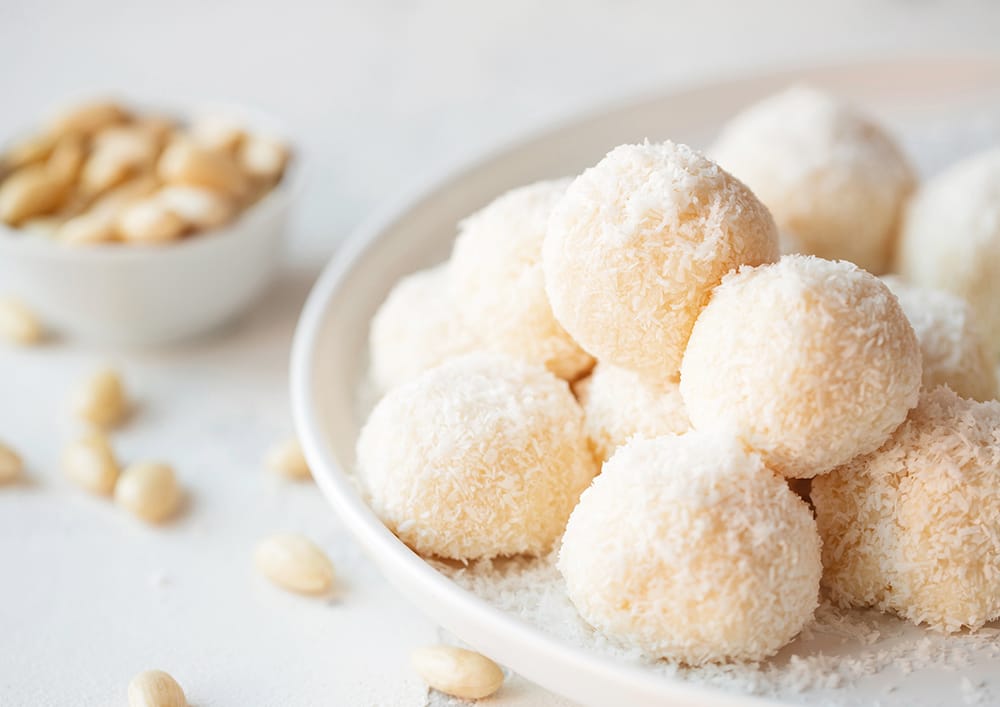 INGREDIENTS: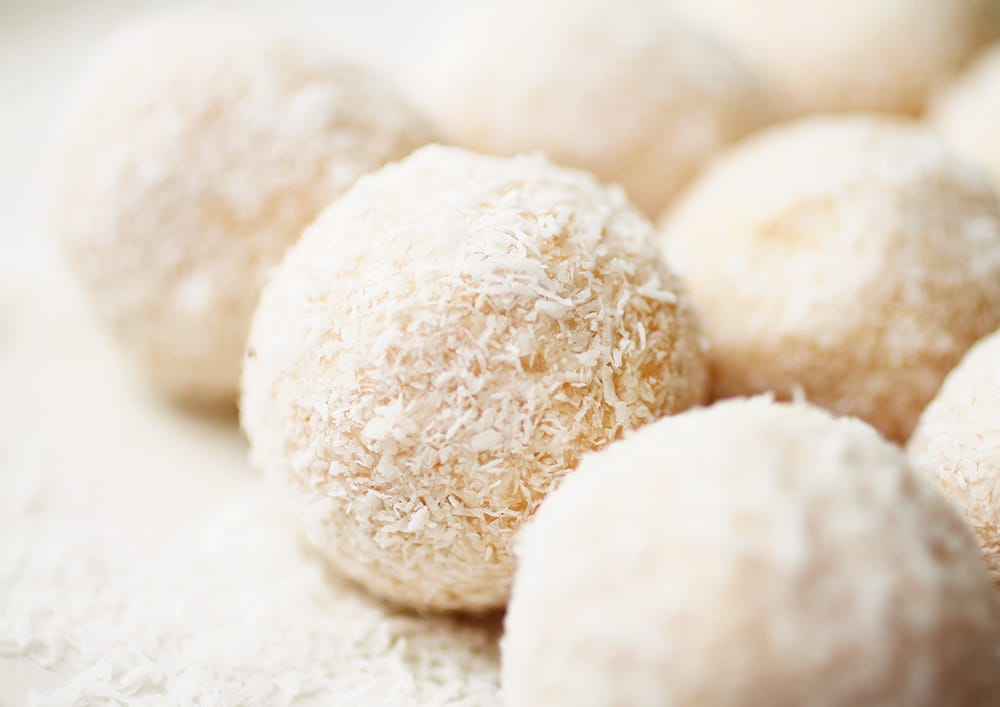 INSTRUCTIONS:
In a bowl, place 2 cups shredded coconut and add the entire can of condensed milk.
Mix it and let sit for a few minutes until the coconut absorbs the milk.
If the mixture seems to be too wet, add a little bit more coconut flakes.
Using your wet hands, make the mixture's dollops and roll them between your hands to make a ball.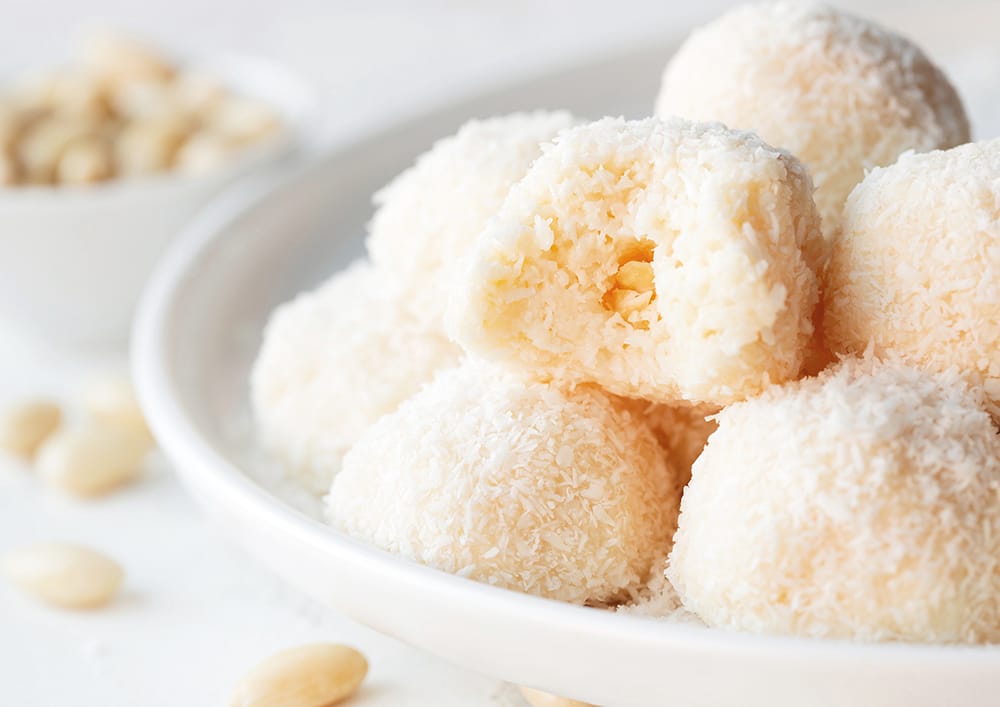 Insert an almond in the middle of each ball.
Prepare a plate with shredded coconut for rolling the balls on it.
Roll each ball in the shredded coconut until covered.
Refrigerate for an hour before serving or keep them in the freezer in an airtight container.