December 09, 2019 · Written by Foodtolive Team
Spirulina Hemp Protein Energy Balls
Boost your day with these Spirulina Hemp Protein Energy Balls. Packed with the goodness of spirulina and hemp, these bite-sized snacks provide a nutritious and energizing treat. Whether you need a pre-workout boost or a midday pick-me-up, these protein-packed balls are a perfect choice. Plus, they're easy to make and even easier to enjoy!
Prep Time: 5 min | Cook Time: 0 min (+30 min for refrigerating) | Total Time: 35 min | Servings: 15 balls
INGREDIENTS: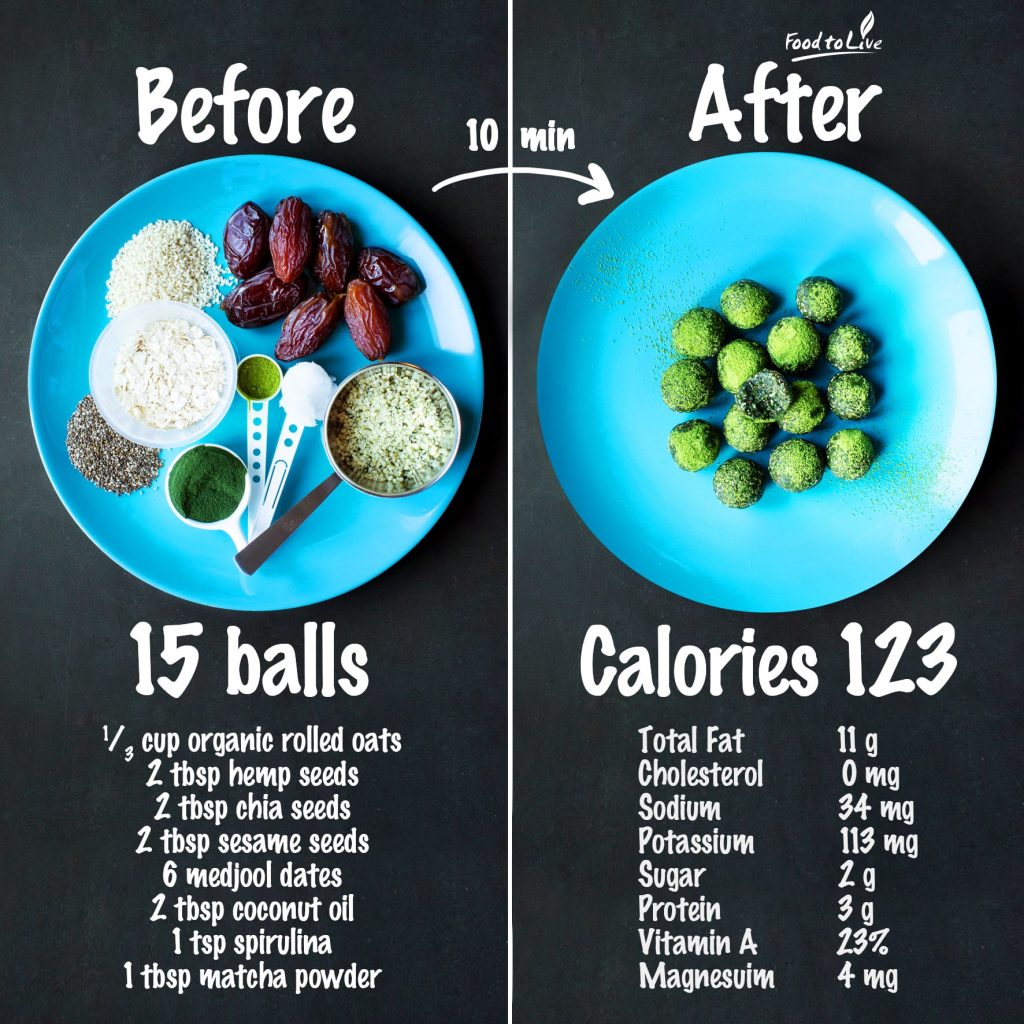 INSTRUCTIONS:
Put oats, hemp seeds, chia seeds, sesame seeds, dates, and coconut oil in a food processor. Blend until it forms a sticky dough.
Add spirulina a little at a time, blending after each addition. Taste as you go to adjust the spirulina to your liking. For a stronger spirulina flavor, you can add up to 1 1/2 tsp. If you prefer it milder, use 1/2 tsp.
Take spoonfuls of the mixture and roll it into balls using your hands. Place them on a plate and refrigerate for 30 min.
Optionally, after refrigerating, roll the energy balls in matcha powder. Enjoy!
This recipe adapted from Murielle Banackissa
Video Recipe