January 29, 2021 · Written by Foodtolive Team
Cinnamon Raisin Rice Pudding
Creamy, dreamy, and bursting with sweetness and a hint of cinnamon! This old fashioned rice pudding is easy to make and delicious hot or cold.
Prep Time: 0 min | Cook Time: 25 min | Total Time: 25 min | Servings: 4
INGREDIENTS: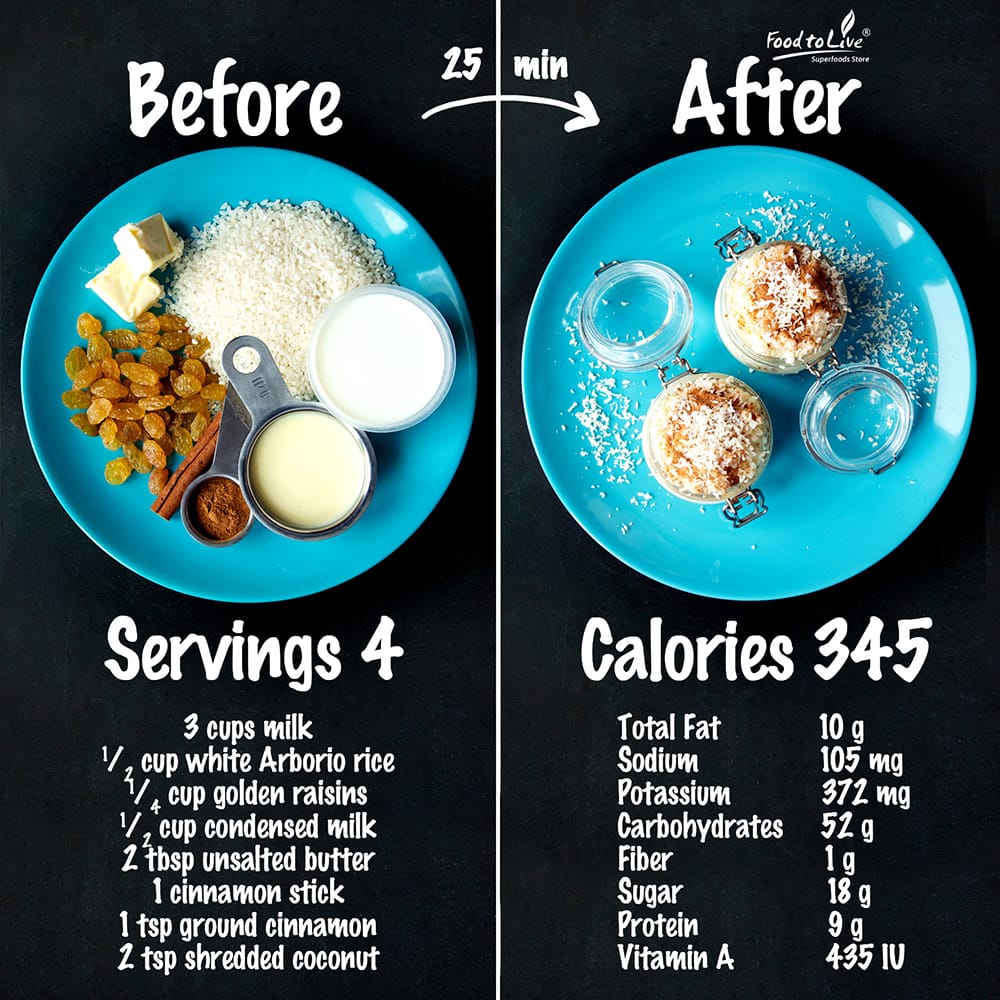 INSTRUCTIONS:
In a large pot, place the rice, 2 cups of milk, and cinnamon stick together over high heat.
When the mixture starts boiling, place the lid and reduce the heat to low.
Cook for 15 min, stirring occasionally until the rice is completely cooked.
Add raisins and the remaining cup of milk. Stir well.
Pour in the condensed milk and butter.
Cook on low heat, until the rice, has thickened and the mixture is creamy about 10 min. Remove from the heat.
Pour the rice among serving bowls; sprinkle with ground cinnamon and shredded coconut. Enjoy!