August 13, 2018 · Written by Foodtolive Team
Cinnamon Almond Butter
The delightful aroma and flavor of vanilla and cinnamon in this almond butter will brighten your breakfast. Almonds, with their heart-healthy monounsaturated fats, make this a guilt-free treat. Perfect alternative to peanut butter.
Prep Time 5 minutes | Cook Time 20 minutes | Total Time 25 minutes | Servings 1 small jar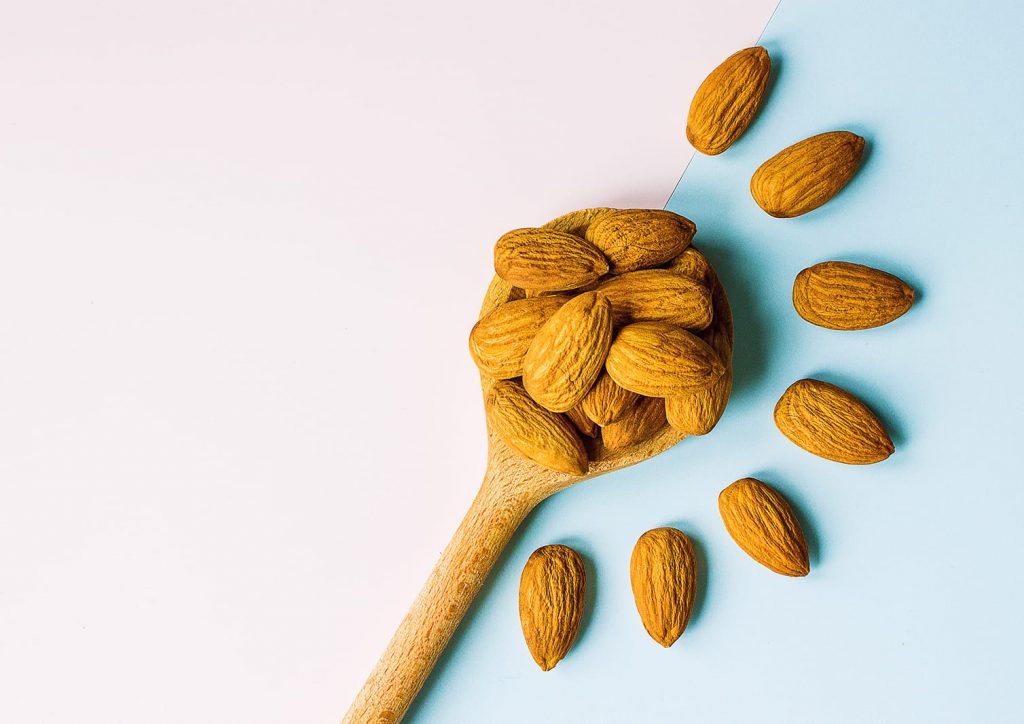 INGREDIENTS: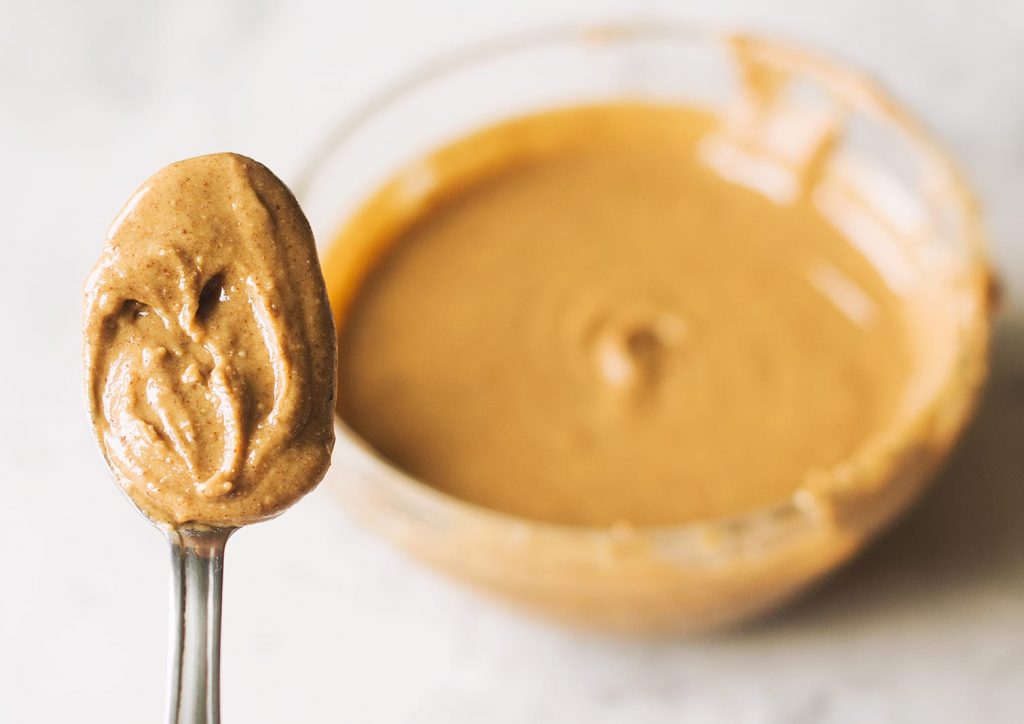 INSTRUCTIONS:
Place almonds in a food processor or high-speed blender.
Process until smooth and creamy, about 15-20 min.
Add vanilla and cinnamon, then pulse to combine.
Store your almond butter in a glass jar or airtight container.
Video Recipe