May 24, 2019 · Written by Foodtolive Team
Healthiest Date Candy
Vegan, gluten-free, dairy-free, paleo, no-cook, no-bake and most importantly totally guilt-free healthiest date and almond candy are sweet and chewy with a bit of crunch.
Prep Time: 5 min | Cook Time: 5 min | Total Time: 10 min | Servings: 20 candies
INSTRUCTIONS:
11 large Medjool dates (or 25 Noor dates), pitted
1/4 cup hazelnut butter (or almond butter)
1 tablespoon coconut oil, room temperature
1/2 cup sliced almonds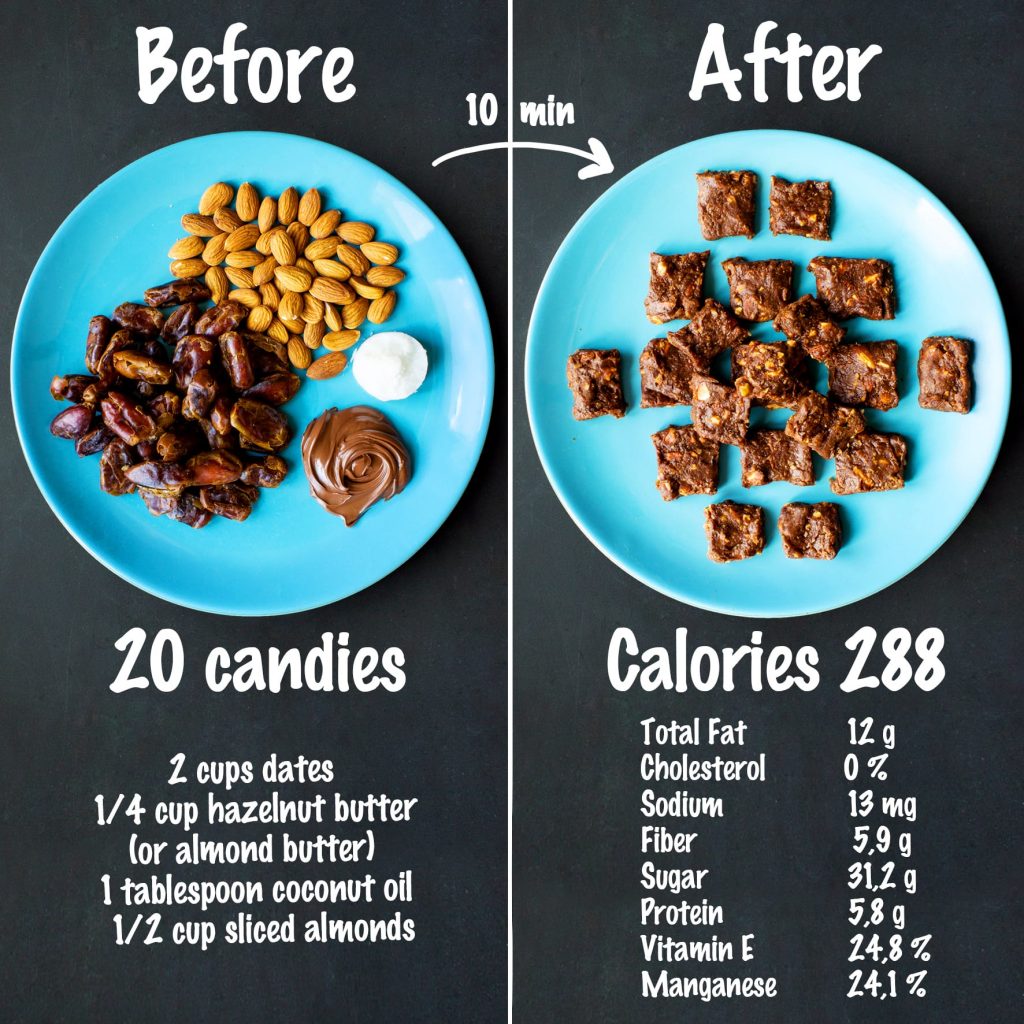 INSTRUCTIONS:
Add dates, hazelnut butter, and coconut oil into a food processor. Process until it begins to gather together (scrape processor 2 times in between).
Add sliced almonds and process for just about 5-10 seconds (scraping sides once in between) for the almonds to incorporate.
Remove the blade and stir with a spoon to make into one mass. Dump on a piece of parchment paper and smooth the top with a spatula. Transfer onto a plate along with the parchment and refrigerate overnight to firm up.
Cut into 20 squares, wrap each into a piece of parchment paper, twist ends and refrigerate. Alternatively, cut squares can be placed in any covered container in the refrigerator to snack anytime.