April 29, 2021 · Written by Foodtolive Team
Avocado Chocolate Mousse
This chocolate dreamy velvety mousse has a secret ingredient that is super healthy avocado! That's right, and you cannot even taste it under all that chocolatey goodness! Paleo and vegan.
Prep Time: 10 min | Cook Time:  0 min | Total Time:  10 min | Servings: 2 cups
INGREDIENTS:
3 medium ripe avocados (pits removed)
1/2 cup cacao powder
1/3 cup maple syrup
1/2 cup unsweetened almond milk (or your favorite)
1 tsp vanilla extract
a pinch of Himalayan pink salt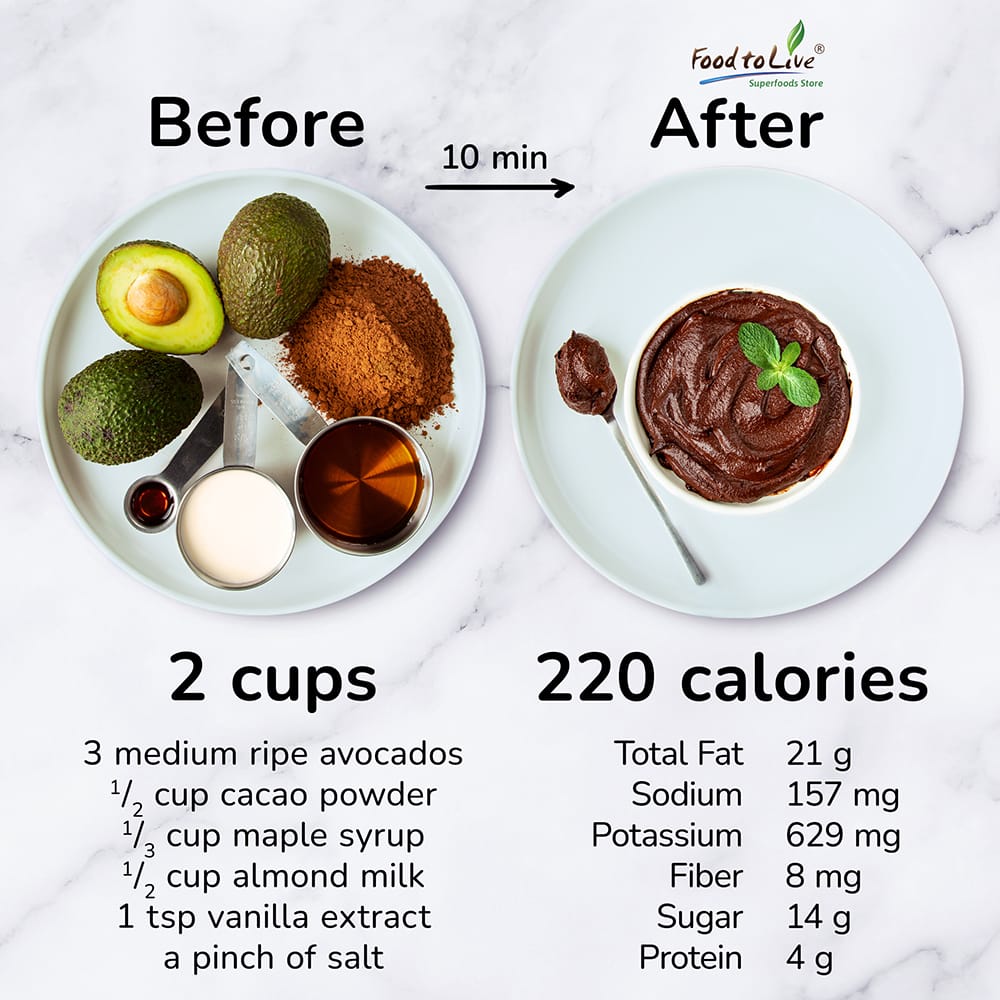 INSTRUCTIONS:
Scoop the avocado into a food processor or blender, discarding the skin and pits.
Add the cacao powder, maple syrup, milk, vanilla extract, and salt to the food processor.
Puree until the mixture is smooth and velvety, adding additional syrup or milk needed. Open and push down the sides with a spatula during the blend to ensure a silky consistency with no clumps.
Place the mousse into a few small cups and add the topping (you can also add some leaves of fresh mint if you want).
Store the mousse in a closed container in the fridge if you are not serving it immediately (it keeps well in the fridge for up to 3 days).