May 11, 2020 · Written by Foodtolive Team
Chocolate Amaranth Pudding
Simple gluten-free, vegan chocolate dessert filled with minerals and delicious flavors.
Prep Time: 5 mins | Cook Time: 35 mins | Total Time: 40 mins | Servings: 4
INGREDIENTS:
120 g amaranth
480 ml oat milk or other plant milk
100 g dark vegan chocolate
1 tbsp maple syrup
Pinch of cinnamon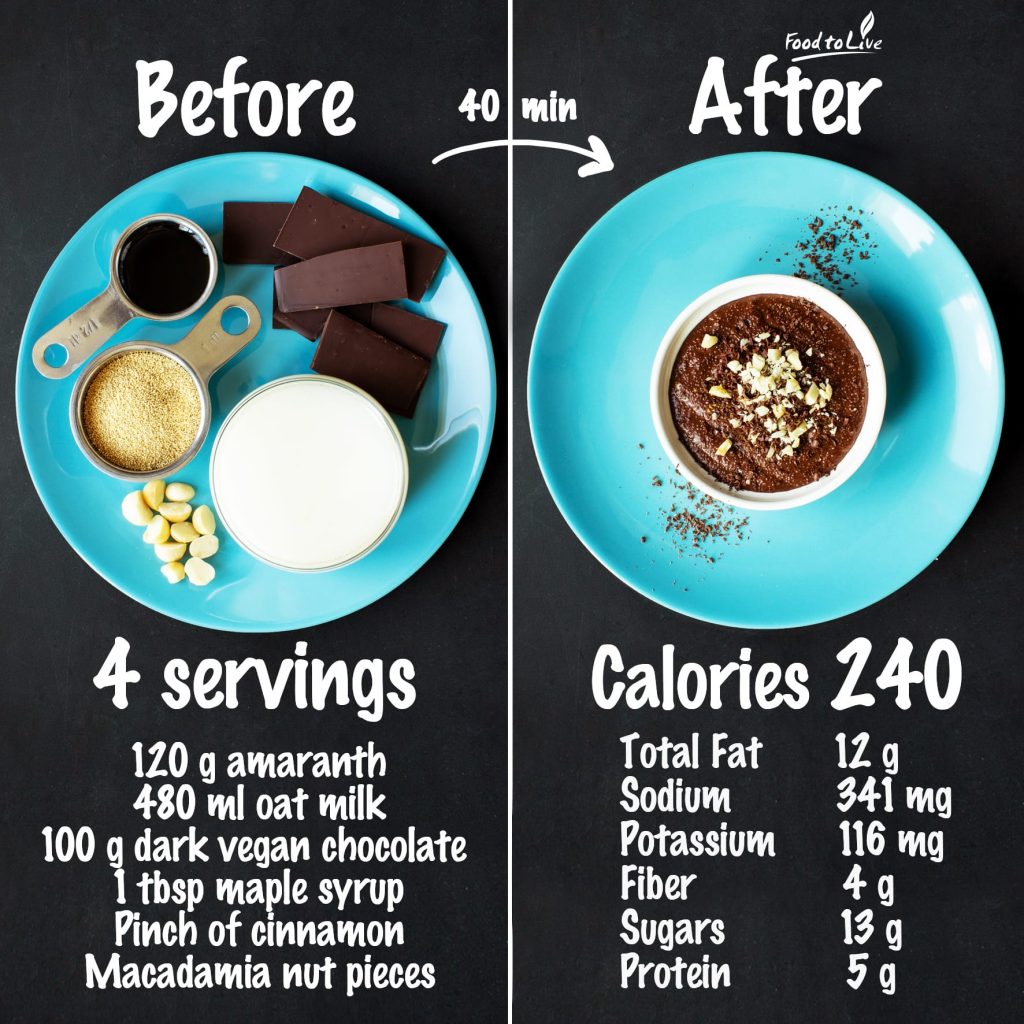 INSTRUCTIONS:
Rinse amaranth and place into a small pot, add oat milk, and bring to a boil. Leave to simmer for about 35 minutes. Once the milk has almost evaporated towards the end of the cooking time, give it a stir once a while. Take off the heat and leave to stand for 5 minutes.
Finely chop the chocolate and stir into amaranth until completely melted. Add maple syrup to taste.
Place into a serving dish. Serve right away topped with a pinch of cinnamon and chopped macadamia nuts or chill in the fridge for at least an hour until ready to serve.
Enjoy!