May 31, 2022 · Written by Foodtolive Team
Chocolate Amaranth Crunch Bites
Crispy, satisfying Chocolate Amaranth Crunch Bites! Healthy sweet treat or a quick snack. Incredibly easy to make! You just need 4 ingredients and 30 minutes of your time.
Prep Time: 10 min | Cook Time: 0 min | Freezing Time: 20 min | Total Time: 30 min | Servings: 12 bites
Calories: 140 | Total Fat: 9g | Fiber: 1g | Sugar: 8g | Protein: 2g
INGREDIENTS: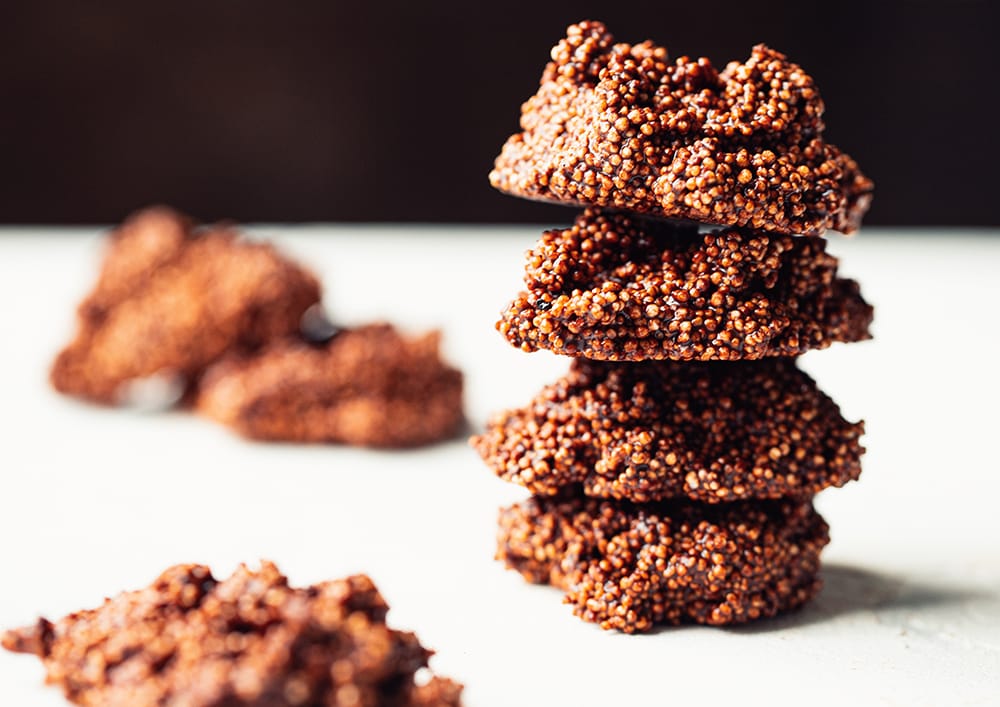 INSTRUCTIONS:
Place melted coconut oil, maple syrup, and cacao powder in a bowl and stir to make it smooth.
Add the popped amaranth and mix it all together until the amaranth is well covered with the chocolate.
Use an ice cream scoop to shape into a small bite, and arrange onto a baking sheet lined with parchment paper.
Place in the freezer for at least 20 minutes. Enjoy!