April 27, 2020 · Written by Foodtolive Team
Dried Fig Overnight Oats
Running short on breakfast time? No worries! Whip up these Dried Fig Overnight Oats in just 5 minutes the night before. In the morning, you'll have a delicious and nutritious breakfast ready to enjoy at home or on the run.
Prep Time: 5 min | Cook Time: 0 min (+8 hours for refrigeration) | Total Time: 5 min | Servings: 2 jars
INGREDIENTS: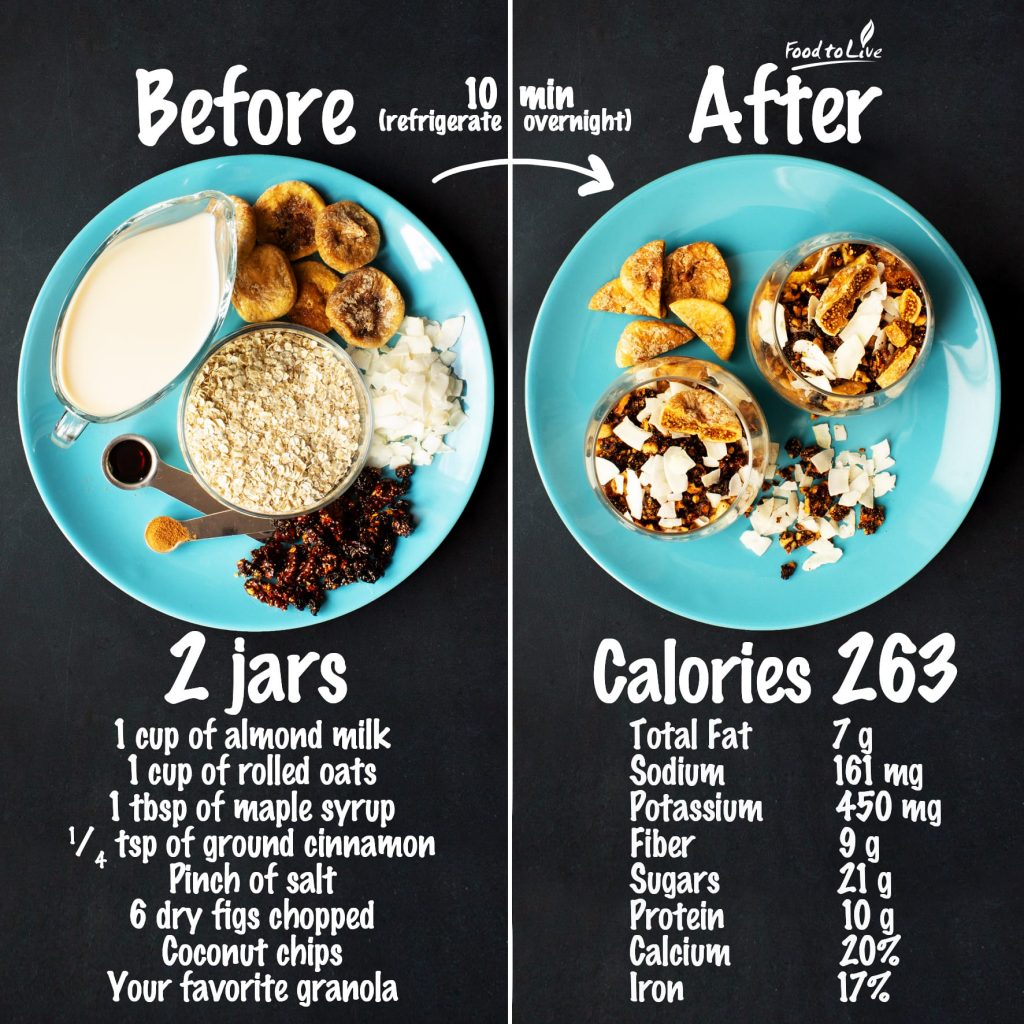 INSTRUCTIONS:
Put the oats into a mason jar.
Mix maple syrup, cinnamon, and a pinch of salt into the almond milk. Stir it well.
Pour this milk mixture over the oats in the jar and cover it. Leave it in the fridge overnight.
When you're ready to eat, top your oats with dried figs, coconut chips, and granola. Enjoy!
This recipe adapted from Food And Flair
Video Recipe