April 27, 2020 · Written by Foodtolive Team
Dried Fig Overnight Oats
No time for breakfast? No problem! Prepare these Dried Fig Overnight Oats at night (it won't take you more than 5 minutes!) and wake up to a satisfying nutritious breakfast that you can eat at home or take it to go.
Prep Time: 5 min | Cook Time: 5 min (+8 hours for refrigeration) | Total Time: 10 min | Servings: 2 jars
INGREDIENTS:
1 cup of almond milk
1 cup of old fashioned rolled oats
1 tbsp of maple syrup
1/4 tsp of ground cinnamon
Pinch of salt
6 dried figs chopped
Your favorite granola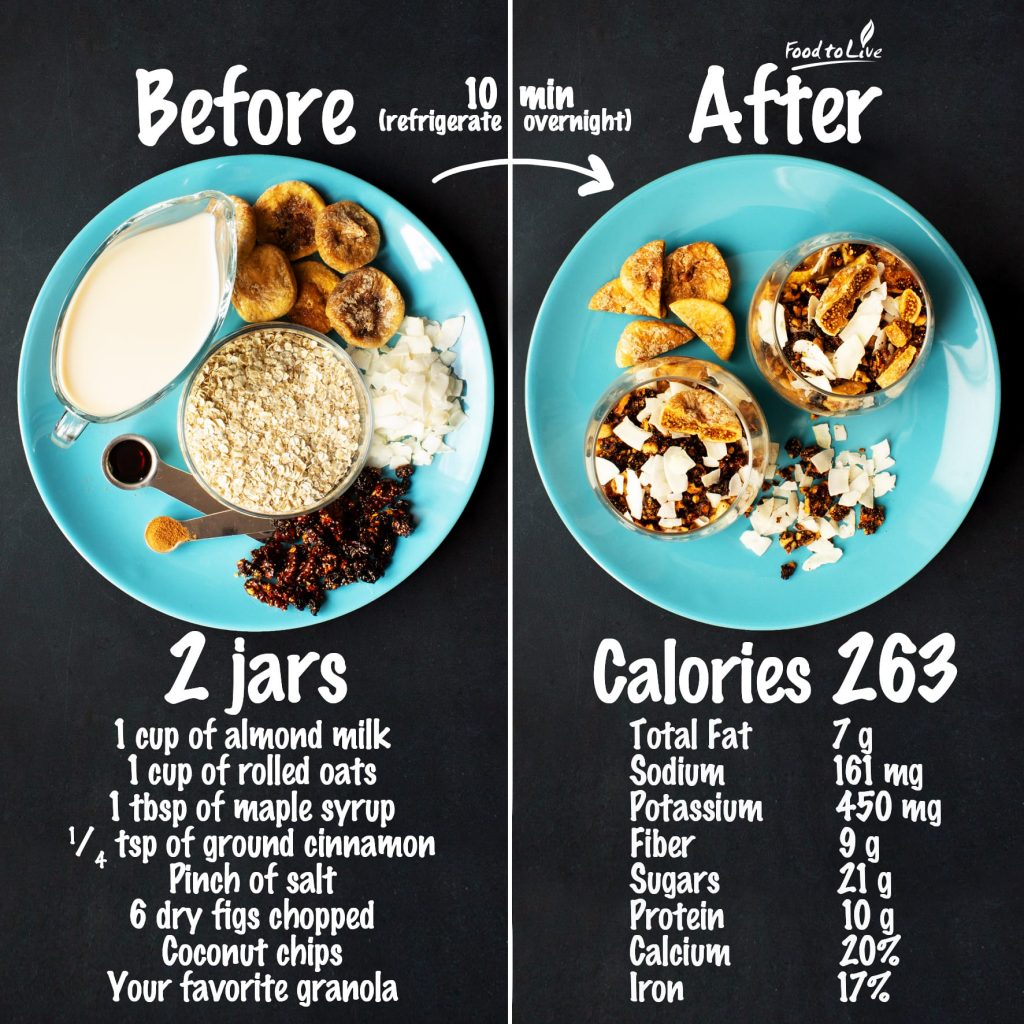 INSTRUCTIONS:
Place oats in a mason jar.
Add maple syrup, cinnamon, and salt to the almond milk and stir.
Pour milk over the oats and refrigerate covered overnight.
Serve with dried figs, coconut chips, and granola.