December 29, 2019 · Written by Foodtolive Team
Creamy Vegan Holiday "Eggnog"
Indulge in the festive spirit with this Creamy Vegan Holiday "Eggnog." This dairy-free delight captures the essence of traditional eggnog but with a plant-based twist. It's rich, velvety, and brimming with warm holiday flavors!
Prep Time: 5 min | Cook Time: 10 min (+8 hours for soaking) | Total Time: 15 min | Servings: 4
INGREDIENTS:
3 cups dairy-free milk
1 14-oz can full-fat coconut milk
2 tbsp maple syrup
1/2 tsp ground cinnamon, plus more for serving
1/4 tsp ground nutmeg
1 tsp vanilla extract
3 pitted Medjool dates
Coconut whipped cream for serving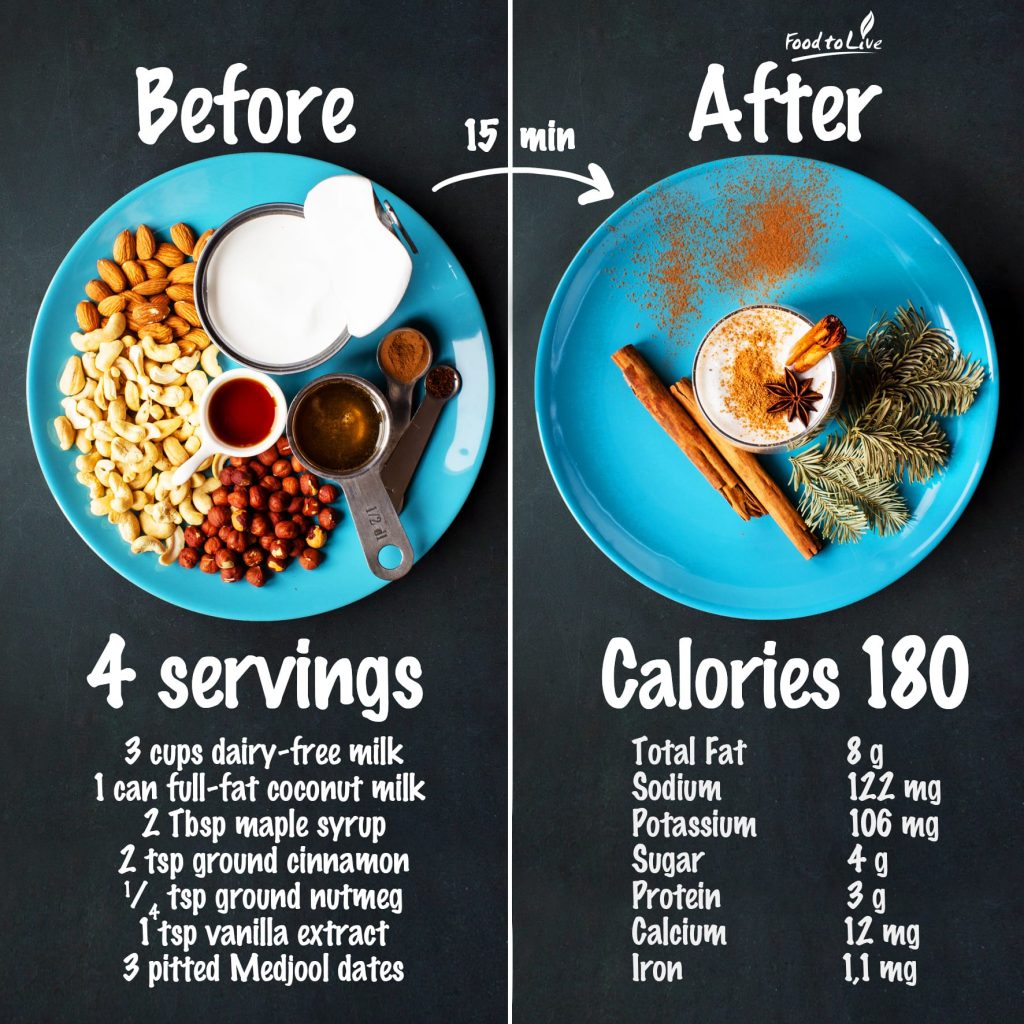 INSTRUCTIONS:
In a high-speed blender, combine dairy-free milk, along with coconut milk, maple syrup, cinnamon, nutmeg, vanilla extract, and Medjool dates.
Blend on high until you achieve a creamy and smooth texture, which usually takes about 1-2 min. Taste it and tweak the flavors if necessary, adding more spices for that cozy warmth.
When it's time to serve, you can enjoy your "eggnog" cold over ice or heat it over medium heat until it's warm and comforting.
Serve it as it is or indulge with a dollop of coconut whipped cream and a sprinkle of extra cinnamon.
This recipe adapted from Zestful Kitchen
Video Recipe