October 10, 2022 · Written by Foodtolive Team
Dairy-Free Elderberry Milk
Enjoy the creamy goodness of this wholesome elderberry milk recipe! Packed with antioxidants, it's a perfect addition to your morning routine. Plus, it's dairy-free, naturally sweetened, and requires just five simple ingredients.
Prep Time: 5 min | Cook Time: 0 min | Total Time: 5 min | Servings: 2
Calories: 203 | Total Fat: 5.2g | Cholesterol: 0g | Sugar: 11.9g | Protein: 3g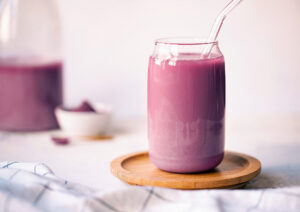 INGREDIENTS: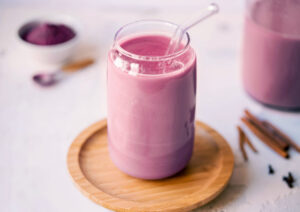 INSTRUCTIONS:
Blend all ingredients in a blender until creamy.
Enjoy as is, or pour over cereal.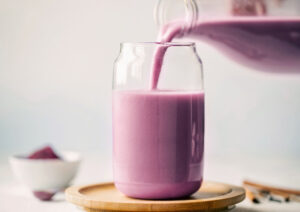 Notes:
Store the milk in the fridge for up to 5 days, shake well before drinking.
This recipe inspired by Active Vegetarian
Video Recipe