September 13, 2019 · Written by Foodtolive Team
Homemade Brown Rice Milk
This homemade rice milk is a super easy vegan milk substitute. It helps you avoid all of the additives typically found in store-bought rice milk.
Prep Time: 5 min | Cook Time: 20 min | Total Time: 25 min | Servings: 2 cups
INGREDIENTS: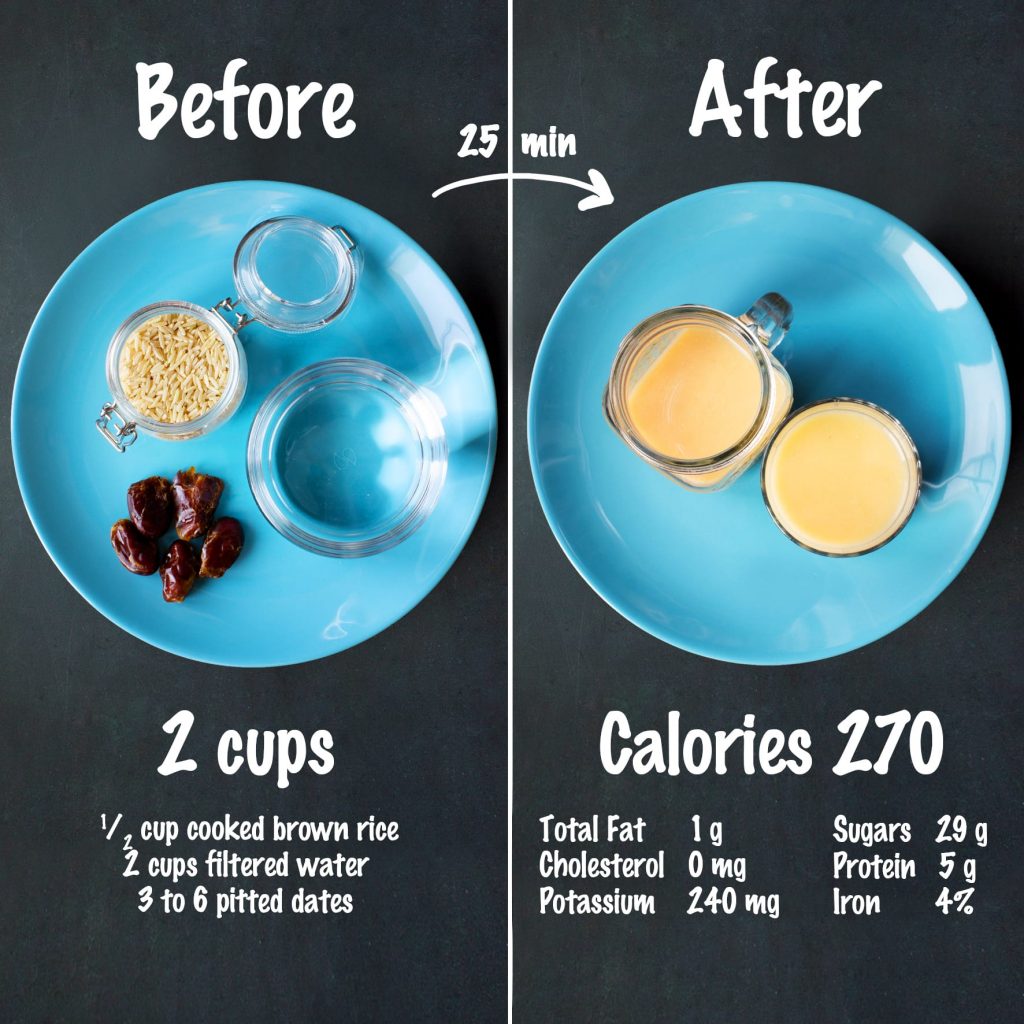 INSTRUCTIONS:
Throw the cooked brown rice, water, and dates in your blender and blast on high for about 60 seconds, until smooth and creamy.
To strain, place a nut milk bag or knee-high piece of sheer nylon hosiery over the opening of a glass bowl, jar or jug. Pour the milk into the bag, twisting the bag closed, and gently squeezing it to pass the liquid through.
Store the milk in a sealed container in the fridge. Activated brown milk (made with soaked rice) will keep for 2 to 3 days in a very cold fridge. Unsoaked rice milk will keep for about 5 days.