August 09, 2019 · Written by Foodtolive Team
Potato Cakes with Rice
These potato cakes are crispy and lovely from the outside, but super soft from the inside. Super easy to make!
Prep Time: 5 min | Cook Time: 15 min | Total Time: 20 min | Servings: 14 cakes
INGREDIENTS:
500 grams potatoes, mushed
200 grams basmati white rice, cooked
2onions, diced
2carrots, grated
fresh parsley, chopped
fresh dill, chopped
2tsp vegetable oil
salt to taste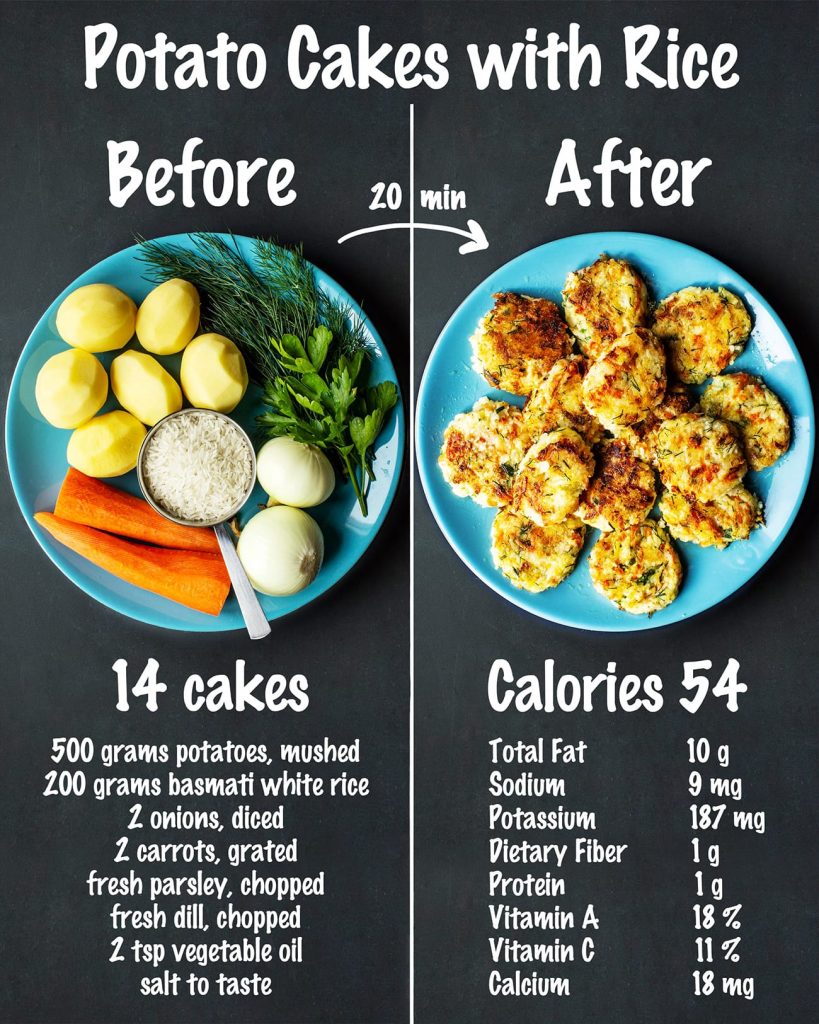 INSTRUCTIONS:
Boil peeled potatoes until soft, and mash them.
Cook the rice.
Saute onions and carrots until they're soft.
In a bowl combine the mashed potatoes with the cooked rice, sauteed carrots, and onions, parsley, dill and season with salt to taste. Divide the mixture into 14-16 portions and shape balls then flatten into cakes using your hands.
Fry in vegetable oil until the cakes are golden and crispy (the mixture will be very soft so be careful not to break the cakes while frying). Serve hot.