June 15, 2019 · Written by Foodtolive Team
Lithuanian Gazpacho: Cold Beet Soup
This chilled soup is perfect for summer! In Lithuanian and Polish summers, when young beets are in abundance, this beet gazpacho is a traditional favorite. It has the sweet taste of beets and the fresh, herby flavors of dill and chives. This soup dates back many ages, so it's a tried and true way to help keep cool in summer.
Prep Time: 30 min | Cook Time: 5 min | Total Time: 35 min | Servings: 4
INGREDIENTS:
400g (14oz) boiled beetroot, finely chopped
400g (14oz) soy yogurt (or coconut milk kefir)
4 cups boiling water
Lemon juice of one small lemon
4 tbsp chopped onion greens + some extra for garnish
2 tbsp chopped fresh dill + some extra for garnish
2 cucumbers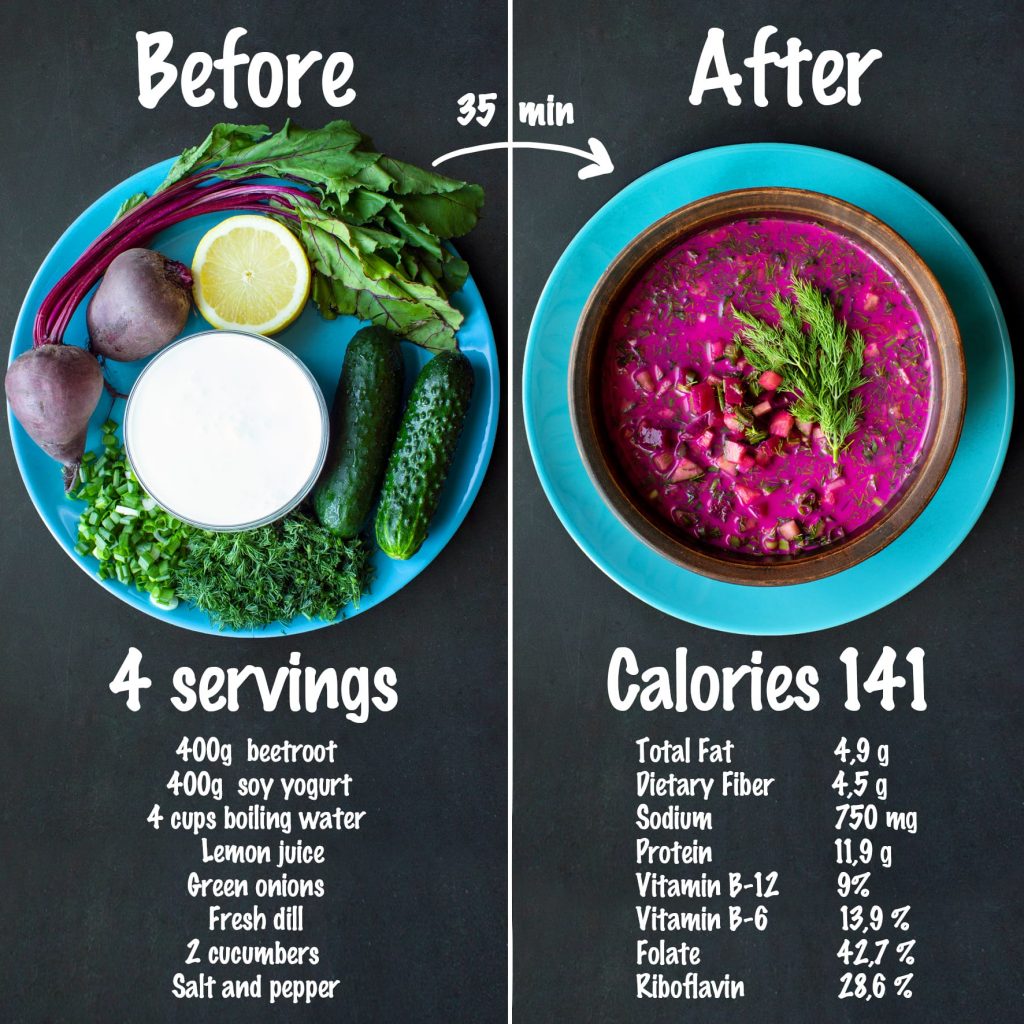 INSTRUCTIONS:
Boil beets, drain and let them cool.
Boil water and let it cool. Mix cooled water with soy yogurt in a large pot.
Peel and chop beets and add them to the pot with water/ yogurt mixture.
Add salt and pepper to taste.
Next add sliced green onions, dill, diced cucumbers, and lemon juice.
Place completed soup in the fridge to let it cool completely.
Pour chilled soup into bowls. Garnish with dill.
Notes:
On the plate, next to the soup, is served steamed potatoes, topped with vegan butter, and sprinkled with plenty of dills.