September 10, 2018 · Written by Foodtolive Team
Beet Carrot&Apple Salad
Nothing beats deliciously raw and fresh salad especially this beet, carrot and apple salad. It provides colorful jewel-like beets, crunchy carrots, and sweet-tart apples. It is full of texture, awesome flavor and great nutrients.
Prep Time 5 minutes | Cook Time 10 minutes | Total Time 15 minutes | 6 Servings
INGREDIENTS:
2 beets small, raw, peeled and roughly chopped
2 carrots small, roughly chopped
2 green apples cored and roughly chopped
juice of 1/2 lemons
1 tbsp olive oil
3/4 tsp sea salt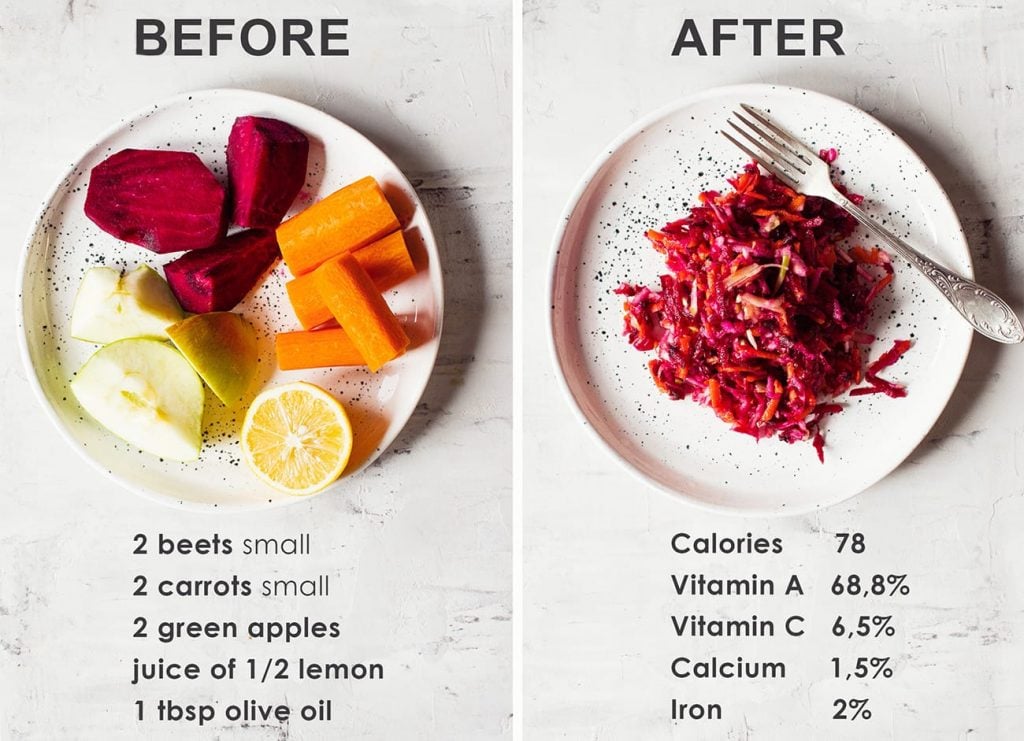 INSTRUCTIONS:
Shred the beets, carrots, and apples. Use a food processor fitted with a shredding blade or use a box grater. Place the shredded beets, carrots, and apples into a large bowl.
Cut the lemon open and squeeze out the juice into the bowl. Be sure you don't put any seeds into the salad.
Add the olive oil and salt.
Toss the salad well until everything is evenly combined.
Keeps in the fridge for up to 3 days.