July 01, 2018 · Written by Foodtolive Team
Low Calorie Strawberry Cucumber Salad
This salad is a refreshing and nutritious choice, low in calories yet packed with goodness. Strawberry cucumber salad is excellent for staying hydrated and promoting gut health. With its crisp and sweet flavors, it's simply delicious.
Prep Time 15 minutes | Cook Time 1 minute | Total Time 16 minutes | 4 Servings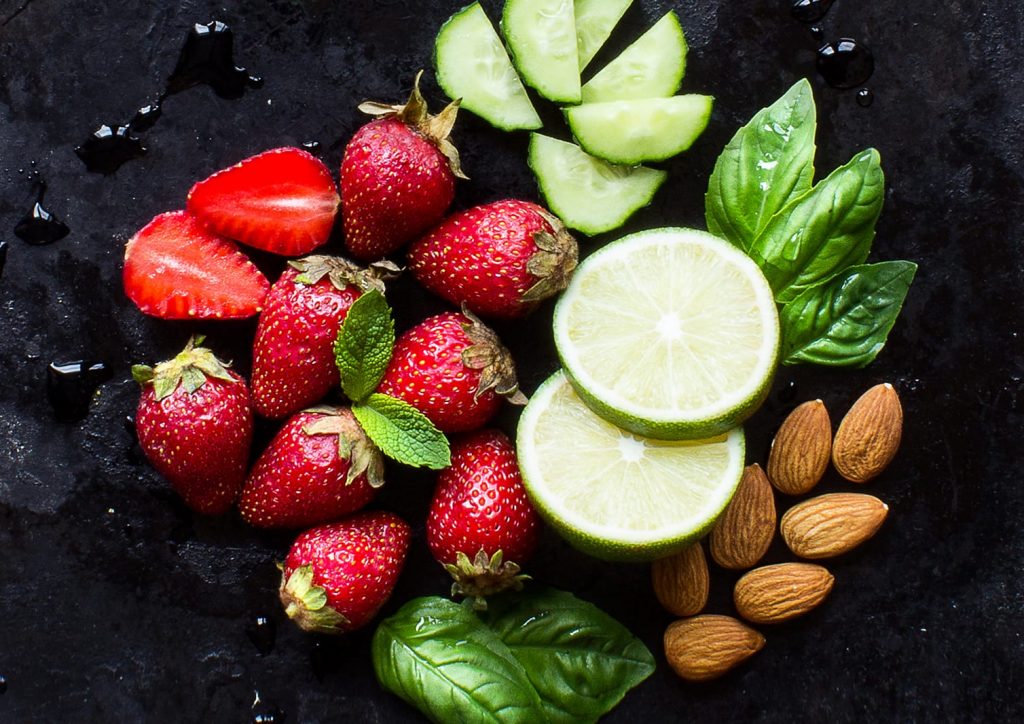 INGREDIENTS:
1/3 cup strawberries, sliced 
1/4 cup red onion, slivered
1/2 large cucumber, diced
1 tsp fresh mint, chopped
1 tsp fresh basil, chopped
1 tsp fresh lime juice
pinch of salt
1 tbsp balsamic glaze
2 tbsp roasted almonds
INSTRUCTIONS:
Combine strawberries, red onion, cucumber, mint, basil, and almonds in a bowl.
Drizzle with lime juice, and add a pinch of salt.
Finish with a balsamic glaze drizzle. Toss and enjoy!
This recipe slightly adapted from SkinnyTaste