July 01, 2018 · Written by Foodtolive Team
Strawberry Cucumber Salad
This is a refreshing salad that is low in calories and high in beneficial nutrients. Strawberry cucumber salad is great in hydrating the body and good for cleansing the guts. It has a crunchy sweet taste and immensely delicious.
Prep Time 15 minutes | Cook Time 1 minute | Total Time 16 minutes | 4 Servings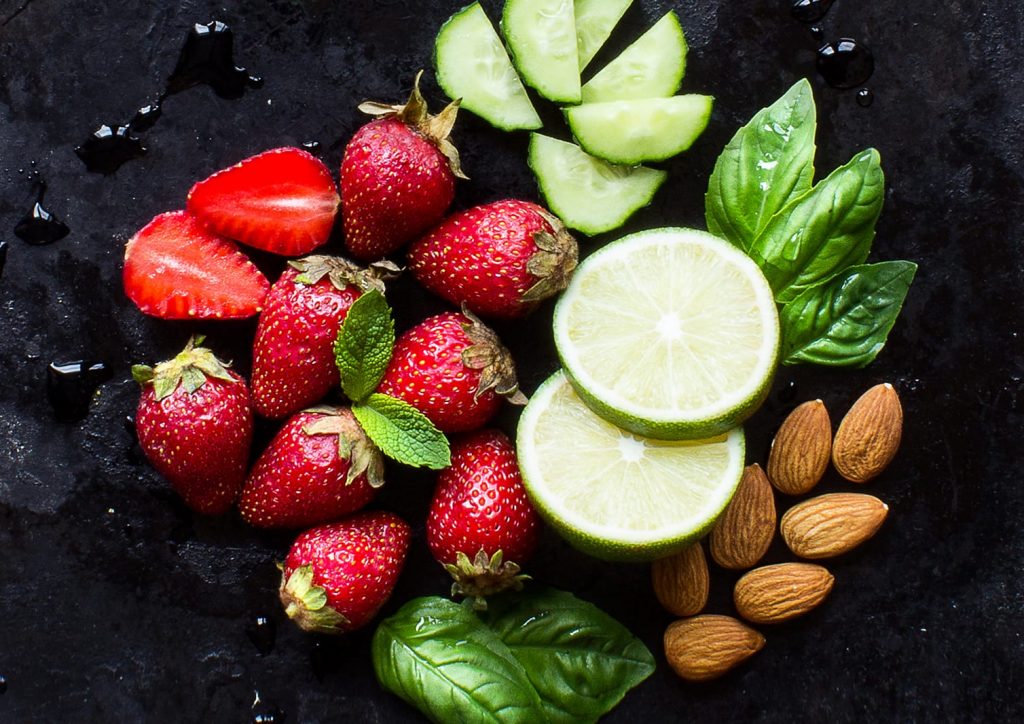 INGREDIENTS:
1/3 cup sliced strawberries
1/4 cup slivered red onion
1/3 cup diced cucumber (about ½ large)
1 tsp chopped fresh mint
1 tsp chopped fresh basil
1 tsp fresh lime juice
pinch kosher salt
1 tbsp balsamic glaze
2 tbsp sliced almonds, toasted
INSTRUCTIONS:
Combine strawberries, onions, cucumbers, mint, basil, lime juice, and salt.
Lightly drizzle with balsamic glaze and finish with slivered almonds.
Serve and enjoy!