May 31, 2019 · Written by Foodtolive Team
Fresh Peach Salad with Crunchy Pistachios
Enjoy the taste of summer with this simple yet delicious Fresh Peach Salad. It combines juicy peaches with crunchy pistachios for a delightful mix of flavors and textures. It's easy to make and perfect for sunny days!
Prep Time: 5 min | Cook Time: 5 min | Total Time: 10 min | Servings: 4
INGREDIENTS:
3 ripe peaches
4 cups arugula
½ cup roasted pistachios, chopped
1 tbsp grapeseed oil
1 tbsp lemon juice
½ tsp agave syrup
Pinch of salt
1 tbsp hemp seeds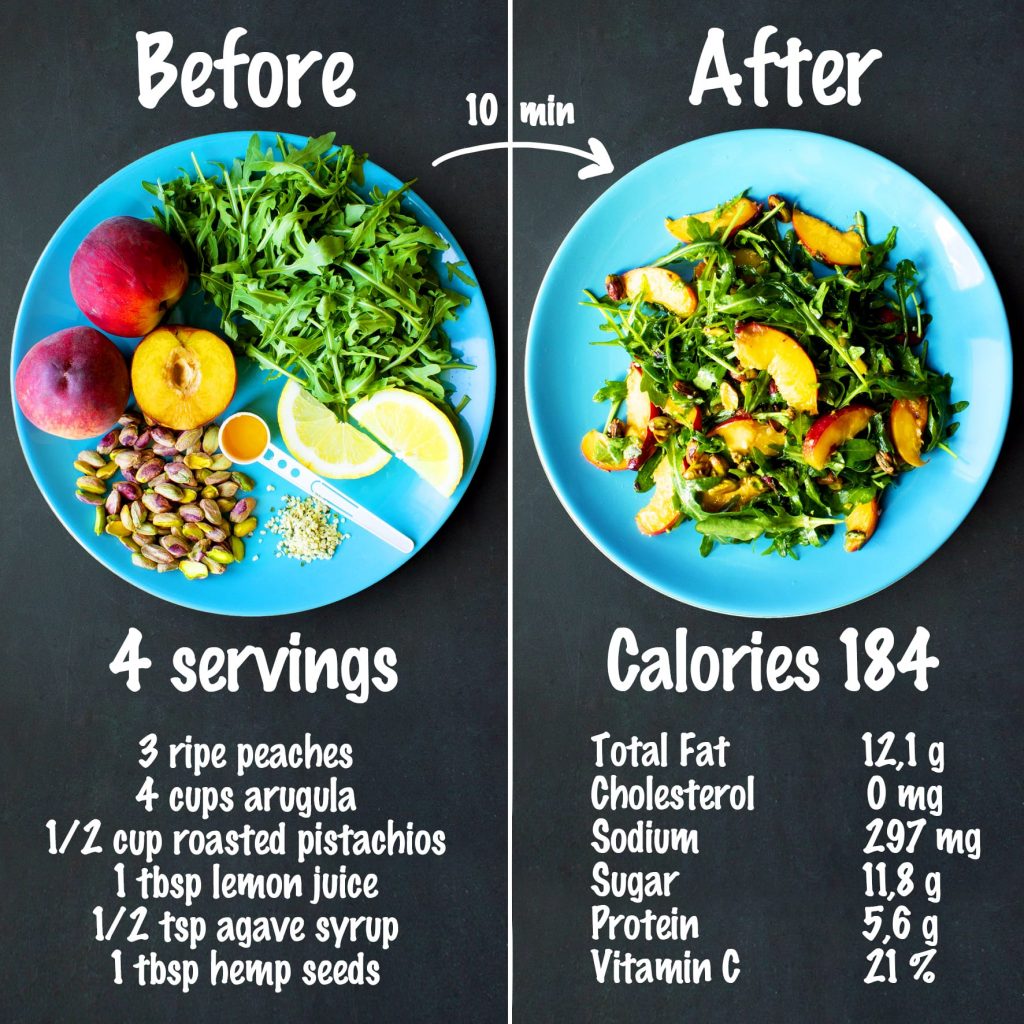 INSTRUCTIONS:
Place arugula, peaches, and roasted pistachios in a big bowl.
In a small bowl, mix grapeseed oil, lemon juice, agave syrup, and a pinch of salt.
Drizzle the vinaigrette over the salad and give it a good toss.
Finish by sprinkling hemp seeds on top. Enjoy!
This recipe slightly adapted from Well Vegan
Video Recipe