February 08, 2019 · Written by Foodtolive Team
Fresh and Crunchy Pecan Pear Salad
Experience a burst of freshness with this Crunchy Pecan Pear Salad! A vibrant combination of crisp greens, sweet pears, and buttery pecans is a delightful symphony of flavors and textures. Tossed in a zesty dressing, it's a perfect salad to brighten up your day!
Prep Time: 5 min | Cook Time: 0 min | Total Time: 5 min | Servings: 4
INGREDIENTS:
8 oz mixed greens
2 pears , chopped
1/2 cup pecan halves
1/2 cup dried cranberries
1 tbsp Dijon mustard
2 tbsp olive oil
1 tbsp lemon juice
salt and pepper, to taste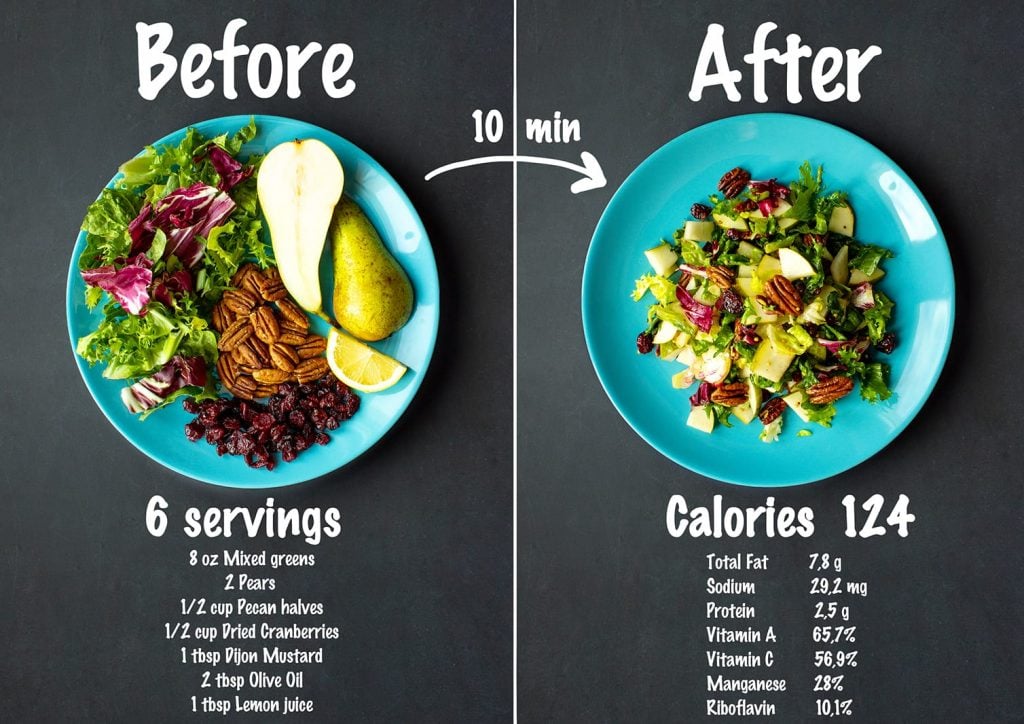 INSTRUCTIONS:
Combine greens, pears, dried cranberries, and pecans in a large bowl.
In a separate small bowl, whisk together Dijon mustard, olive oil, lemon juice, salt and pepper.
Drizzle the vinaigrette over the salad and give it a good toss. Enjoy!
This recipe slightly adapted from Homemade Interest
Video Recipe