January 13, 2020 · Written by Foodtolive Team
Festive Winter Salad with Pomegranate and Candied Red Walnuts
Prep time: 10 min | Cook time: 20 min | Total time: 30 min | Servings: 4
INGREDIENTS:
For salad:
For dressing:
1/3 cup extra virgin olive oil
1/4 cup lemon juice
kosher salt and black pepper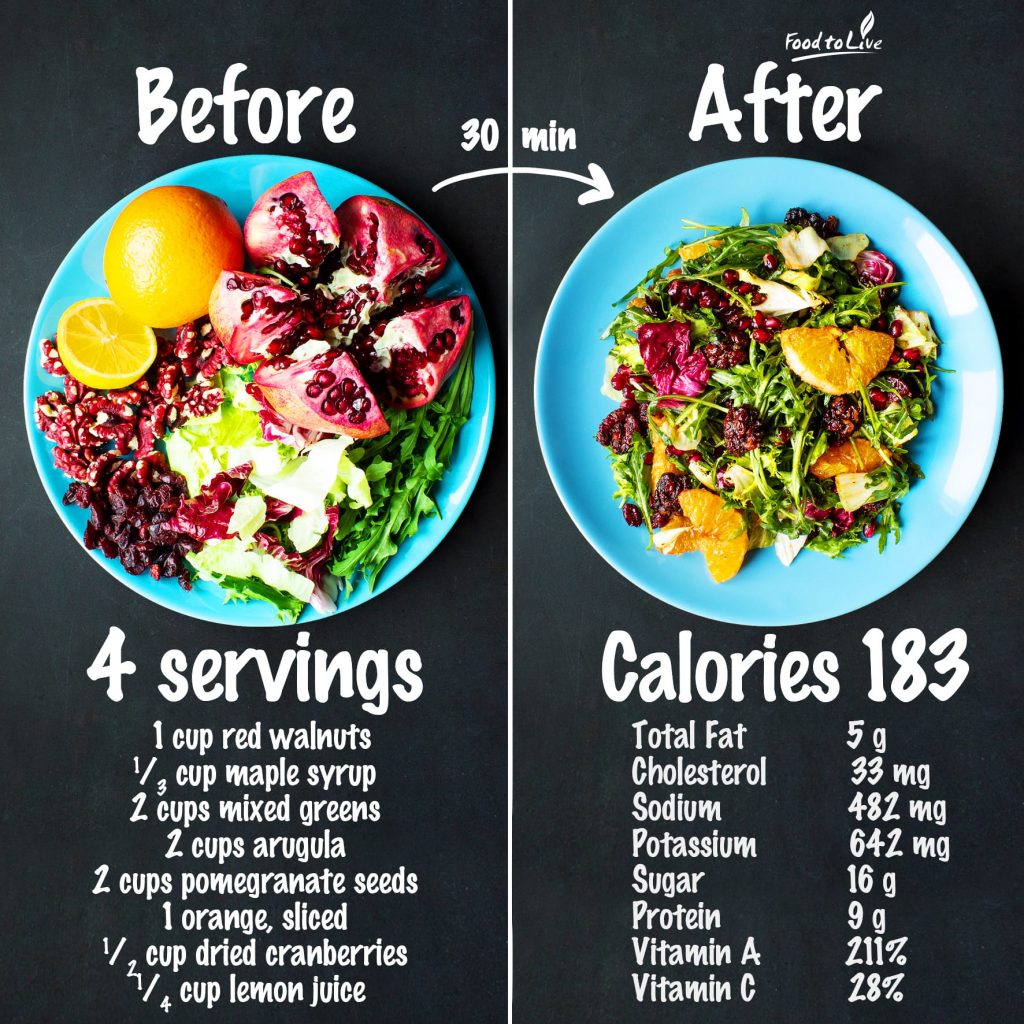 INSTRUCTIONS:
Preheat your oven to 375°F and line a baking sheet with parchment paper.
Toss red walnuts with maple syrup, cinnamon, crushed red pepper, and a pinch of salt. Bake for 10-15 min, stirring twice, until toasted. Set them aside.
In a large salad bowl, combine greens, pomegranate seeds, oranges, cranberries, and the candied red walnuts.
For the dressing, mix all ingredients in a jar and shake well. Drizzle it over the salad just before serving and toss. Enjoy!
This recipe adapted from Half Baked Harvest
Video Recipe