December 06, 2021 · Written by Foodtolive Team
Cinnamon-Sugar Candied Pecans
Easiest crunchy candied pecans recipe! The perfect snack, salad topper, part of a charcuterie board, or edible gift!
Prep Time: 5 min | Cook Time: 30 min | Cool Time: 15 min | Total Time: 50 min | Servings: 2 cups
Calories: 213 | Total Fat: 18.3 g | Fiber: 2.6 g | Sugar: 12.1 g | Protein: 3.4 g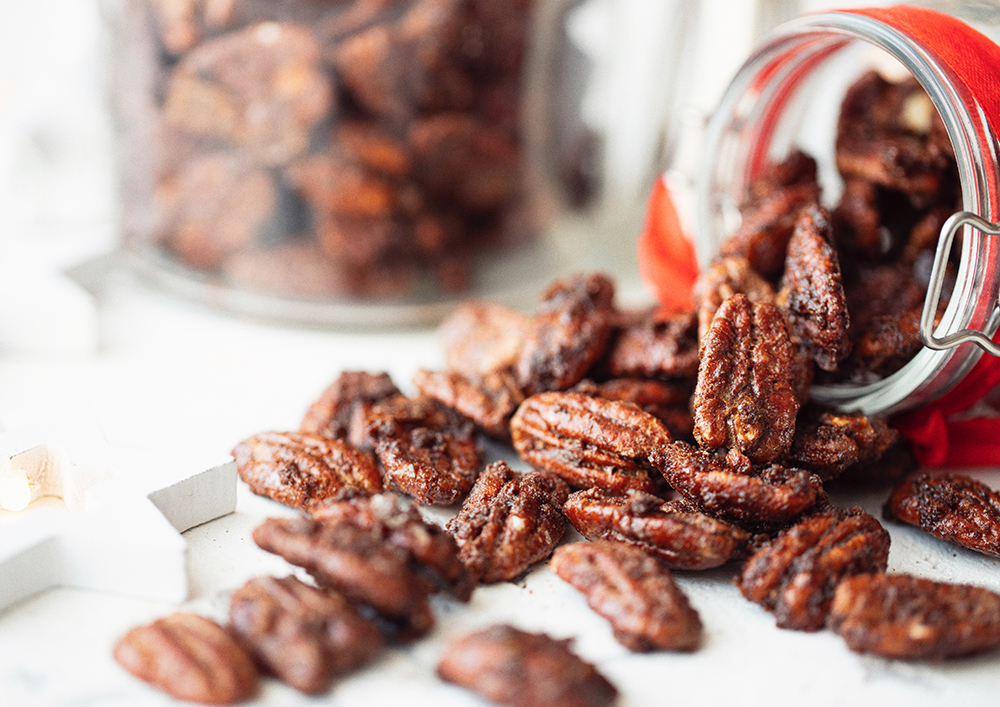 INGREDIENTS: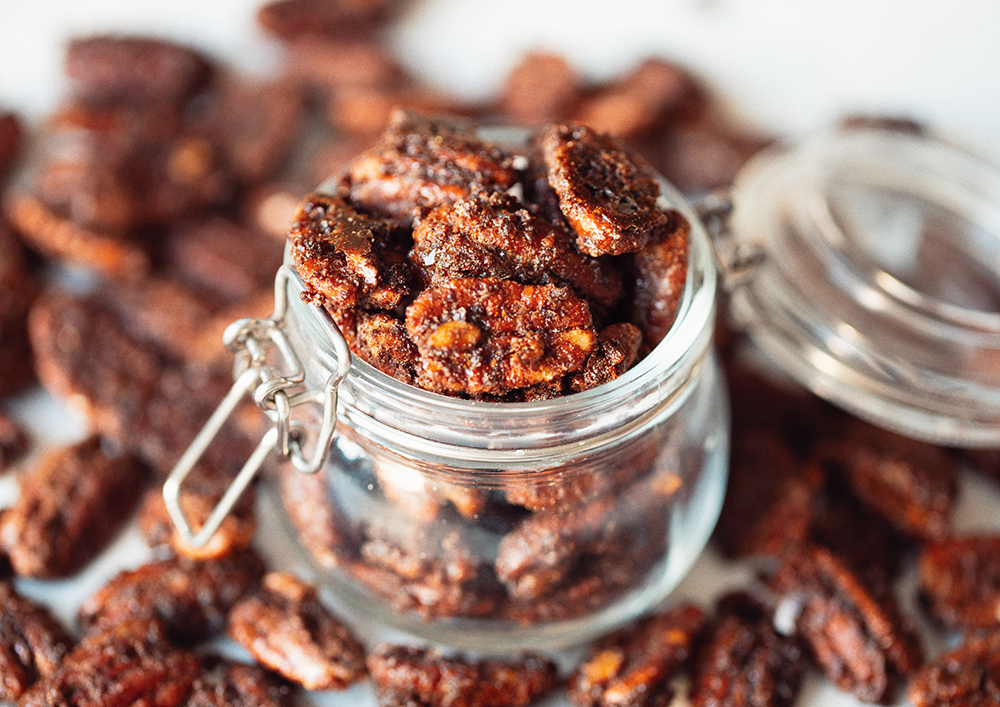 INSTRUCTIONS:
Preheat oven to 325ºF. Line a rimmed baking sheet with parchment paper or a silicone mat.
In a medium mixing bowl, combine the egg whites, coconut sugar, cinnamon, and salt. Whisk to combine. Add in the nuts, and toss until they're evenly coated.
Spread the candied nuts in an even layer on the rimmed baking sheet. Bake, stirring every 15 min until pecans are fragrant and evenly browned, about 30 min total.
Remove from the oven and allow to cool completely, at least 15 min. When you take the nuts out they'll still seem "soft". Don't worry, they crisp up after they cool.
Store cooled candied nuts in an airtight container for 2 weeks.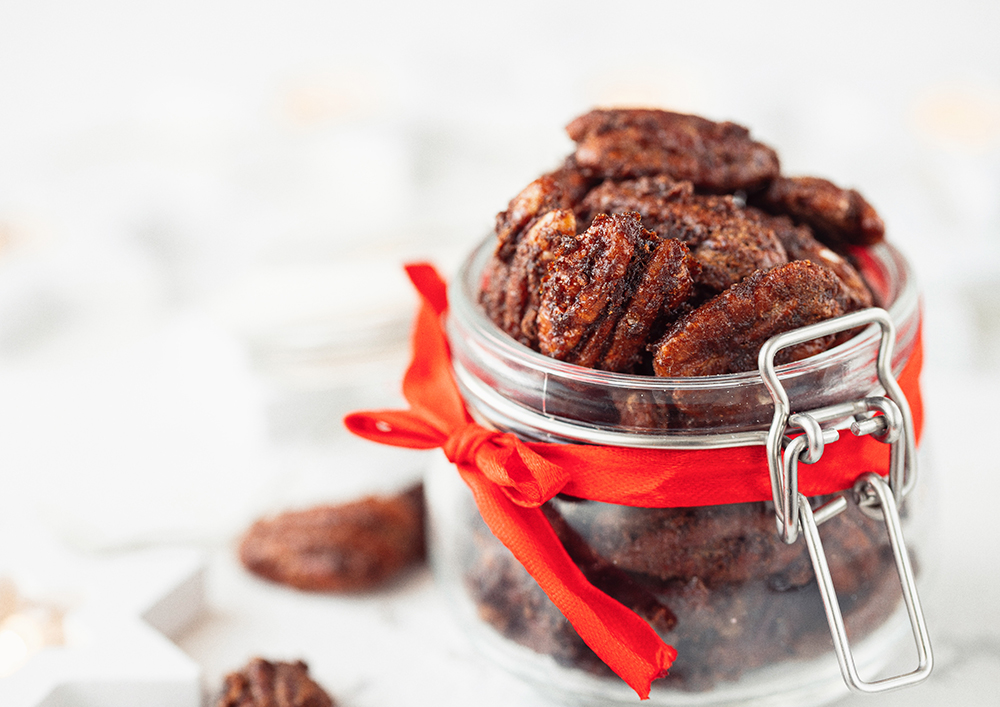 NOTES:
This recipe can be used with other varieties of nuts, too. We especially love almonds, walnuts, and cashews.