August 10, 2021 · Written by Foodtolive Team
Soft & Chewy Amaretti Cookies
These amaretti cookies are crispy on the outside and soft and chewy on the inside. Made with unblanched almond flour, these simple cookies are a perfect treat any time of the year.
Prep Time: 10 min | Cook Time:  25 min | Total Time: 35 min | Servings: 16 cookies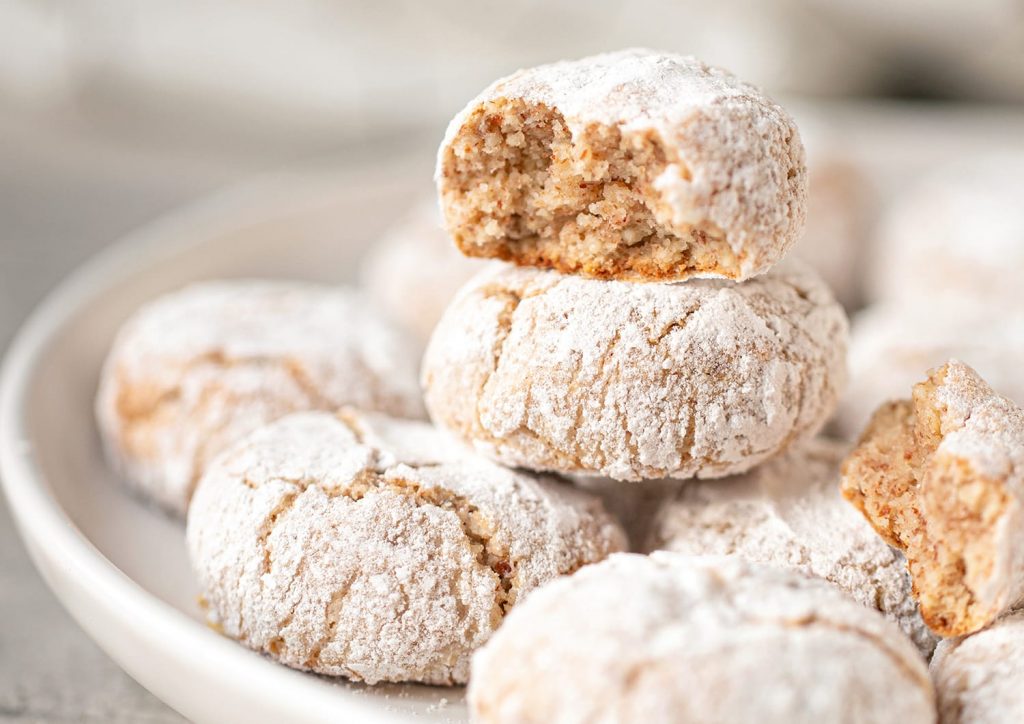 INGREDIENTS:
2 cups unblanched almond flour
1 cup granulated sugar
1/4 tsp salt
2 large egg whites
1 tsp lemon juice
1/2 tsp almond extract
1/4 cup powdered sugar
INSTRUCTIONS:
Preheat oven to 300F and line baking sheet with parchment paper.
In a large bowl, whisk together the almond flour, granulated sugar, and salt. Set aside.
In another large bowl, beat the egg whites until foamy. Add in the lemon juice and almond extract. Continue beating the mixture until medium-stiff peaks.
Stir in your dry ingredients until combined. Scoop out the cookie dough and roll into 1″ balls.
Roll the balls in powdered sugar until well coated. Place onto the prepared baking sheet.
Bake for 25-30 min or until the tops are cracked and the bottoms just start to brown. Let cool for 5 min on the baking sheet and transfer to a wire rack to cool completely.