March 28, 2016 · Written by Foodtolive Team
Top 3 Delicious Recipes with Almond Flour
Almond flour is an amazing alternative to regular wheat flour, and not only for those allergic to gluten. It's much more nutritious, so all the delicious desserts and baked goodies made with it are actually good for your health. Of course, this only works if the rest of the ingredients are equally good, so today we present you with three amazing recipes with almond flour.

Almond Flour Bran Muffins
Tasty and healthy, these muffins are simply incredible. They are easy to make, so you'll be able to impress your guests and family with the delicious treats even if you aren't a master at baking.
Ingredients:
½ cup of almond flour
½ cup of golden flaxmeal
6 dates
3 eggs
1 teaspoon of baking soda
1 teaspoon of sea salt
2 tablespoons of olive oil
¼ cup of sesame seeds
¼ cup of water
¼ cup of sunflower seeds
½ cup of raisins 

Sponsored by Food to live
Instructions:
Mix almond flour, flaxmeal, salt, and soda in a large bowl.
Blend together eggs, oil, and water until you get a smooth mass.
Carefully stir the wet ingredients into the bowl with dry ingredients.
Add seeds and raisins.
Spoon batter is muffin forms and bake for about 25 minutes.
Serve cold.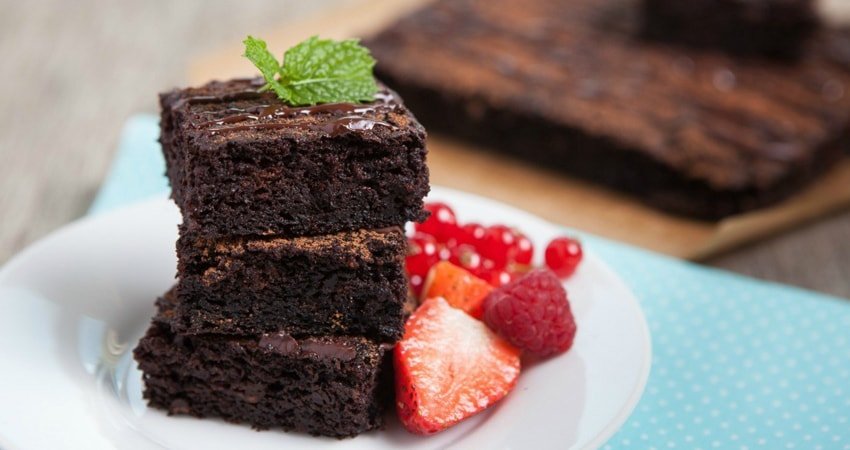 Paleo Brownies with Almond Flour
Everyone loves brownies, and they are even better when you add some almond meal into the mix. There are quite a few brownies recipes with almond flour, but this one stands out because it's completely gluten and grain-free.
Ingredients: 
1 cup of almond flour
7 dates (moist)
3 eggs
¼ teaspoon of sea salt
½ teaspoon of vanilla stevia
¼ teaspoon of baking soda
½ cup of melted coconut oil
4 ounces of baking chocolate
Instructions:
Mix almond flour, salt, and soda in a food processor.
Add dark chocolate and pulse until you get smooth sand-like texture.
Add dates, pulse, then add eggs, stevia, and coconut oil. Pulse until the mixture is smooth.
Put the mix into a pre-greased baking dish and smooth it with a spatula.
Note: the mix should be really thick.
Bake for about 20-22 minutes at 350 degrees.
Let cool for no less than two hours before serving.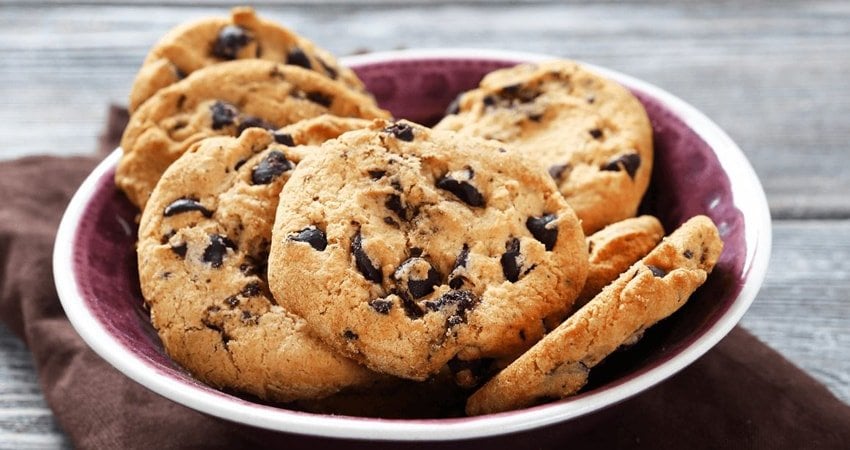 Chocolate Chip Cookies Made with Almond Flour
Almond flour cookies are delicious by default, and these chocolate chip cookies are truly exceptional. You and your children are sure to fall in love with them after the first bite.
Ingredients: 
2 cups of almond flour
1 tablespoon of vanilla extract
¼ teaspoon of sea salt
¼ teaspoon of baking soda
¼ cup of palm shortening
½ cup of chocolate chunks
2 tablespoons of honey
Instructions:
Use a food processor to mix flour, salt, and soda.
Add vanilla extract, honey, and shortening and keep pulsing until you get nice smooth dough.
Stir in chocolate chunks and start putting cookies on a baking sheet lined with parchment using a tablespoon.
Bake for about 8 minutes at 350 degrees.
Let the cookies cool.
Note: do not try to remove warm cookies from the sheet as they will break.