December 22, 2020 · Written by Foodtolive Team
Melted Snowman Sugar Cookies
Enjoy making and munching on these adorable Melted Snowman Sugar Cookies! Perfect for the winter season, these treats are as fun to create as they are to eat!
Prep Time: 5 min | Cook Time: 25 min | Total Time: 30 min | Servings: 16 4-inch cookies
INGREDIENTS:
For the Sugar Cookies
1/2 tsp baking powder
1/4 tsp salt
1/2 tsp vanilla powder or 1 tsp vanilla extract
3/4 cup unsalted butter, softened to room temperature
3/4 cup granulated sugar
1 egg, at room temperature
For the Icing
2 egg whites
1 1/2 cup powdered sugar
1/2 tsp xanthan gum
1/2 tsp lemon juice
red, orange, and black gel food coloring
For the Decorating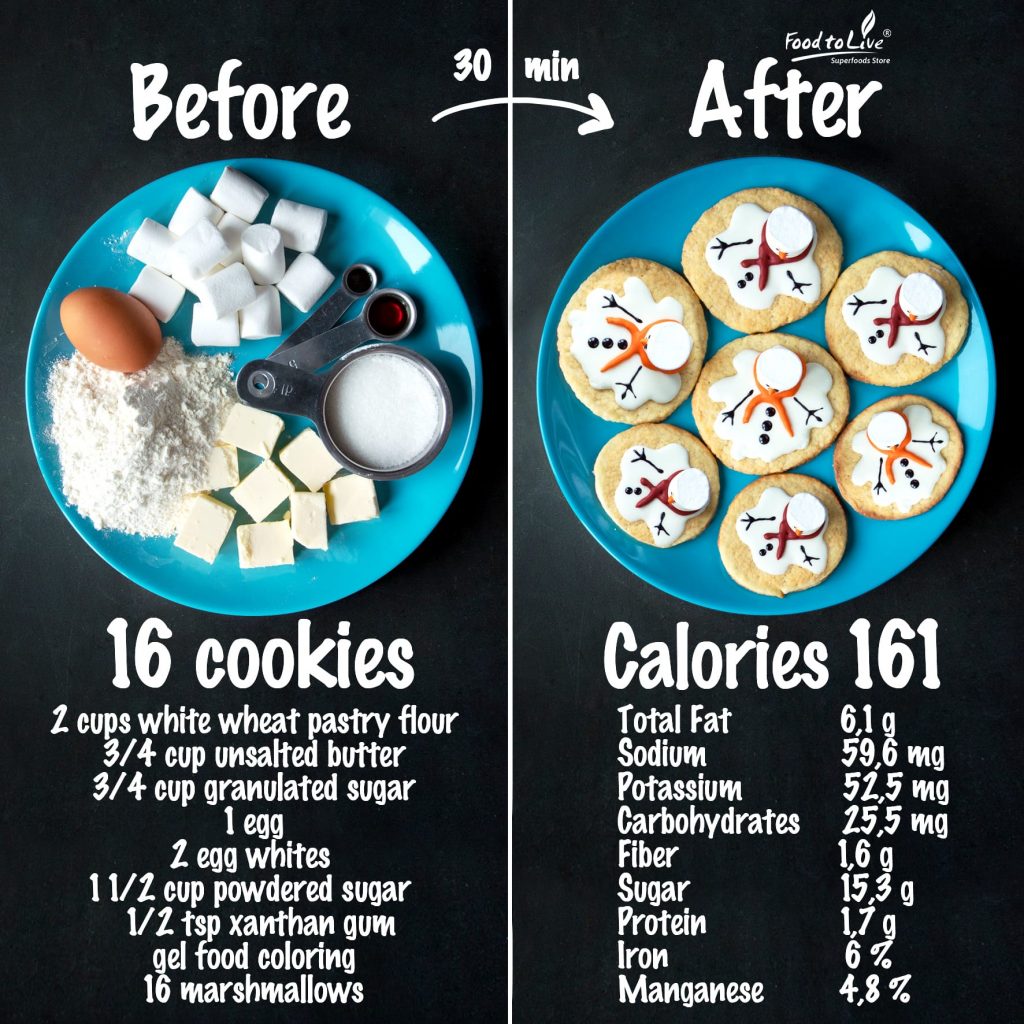 INSTRUCTIONS:
Mix granulated sugar, butter, vanilla, and egg in a large mixing bowl. Stir in remaining ingredients.
Roll out into a ½ inch thick on a lightly floured surface.
Cut into circle shapes.
Bake at 375 degrees for about 5-7 min.
To make a basic white icing mix all the ingredients except gel food coloring.
Divide the icing into parts, and color some by adding a few drops of each food coloring.
To make a melted "snow" spread white icing over cookies.
Top with a marshmallow for the "head". Push marshmallow into the icing to secure it.
This recipe inspired by Cook Craft Love
Video Recipe