December 27, 2021 · Written by Foodtolive Team
How to Make Reindeer Cupcakes
With just a few ingredients, you can create these adorable reindeer cupcakes that are perfect for festive Christmas baking. They're especially great for kids to join in, both in making and decorating. These cupcakes feature moist chocolate cake topped with chocolate buttercream frosting.
Prep Time: 20 min | Cook Time: 20 min | Total Time: 40 min | Servings: 12 cupcakes
Calories: 420 | Total Fat: 27.6g | Fiber: 5.1g | Sugar: 53.8g | Protein: 3.8g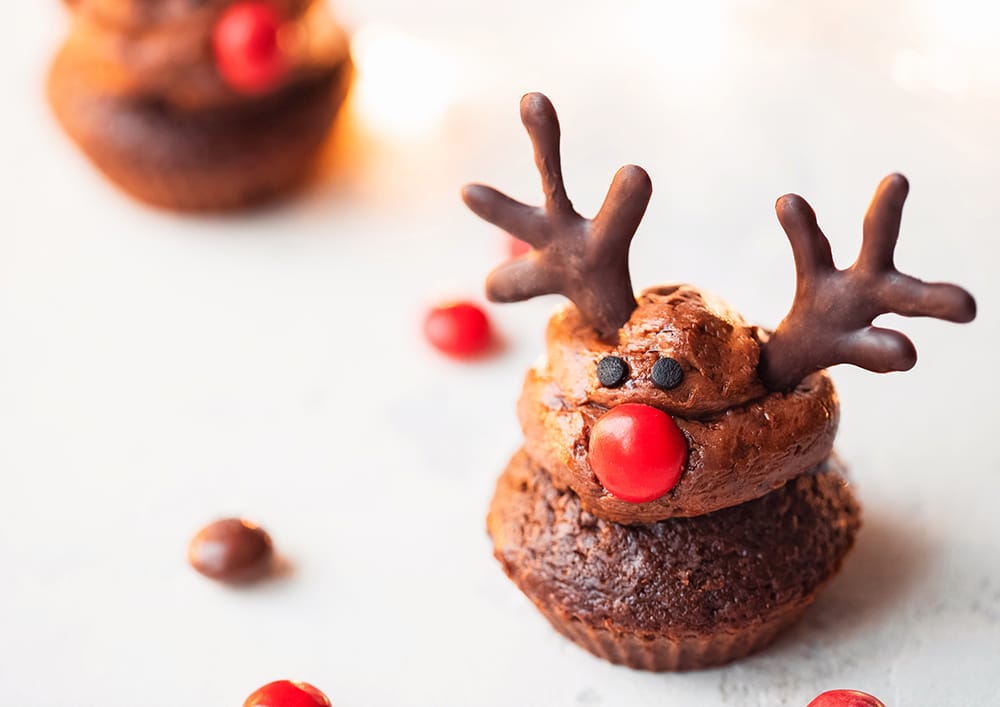 INGREDIENTS:
For the cupcakes:
1/2 cup organic cacao powder
3/4 tsp baking powder
1/2 tsp baking soda
1/4 tsp salt
2 large eggs, at room temperature
3/4 cup granulated sugar
1/3 cup vegetable oil
2 tsp pure vanilla extract
1/2 cup buttermilk, at room temperature
For the frosting:
1 cup unsalted butter, softened to room temperature
2 cups powdered sugar
1/2 cup organic cacao powder
3 tbsp milk
2 tsp pure vanilla extract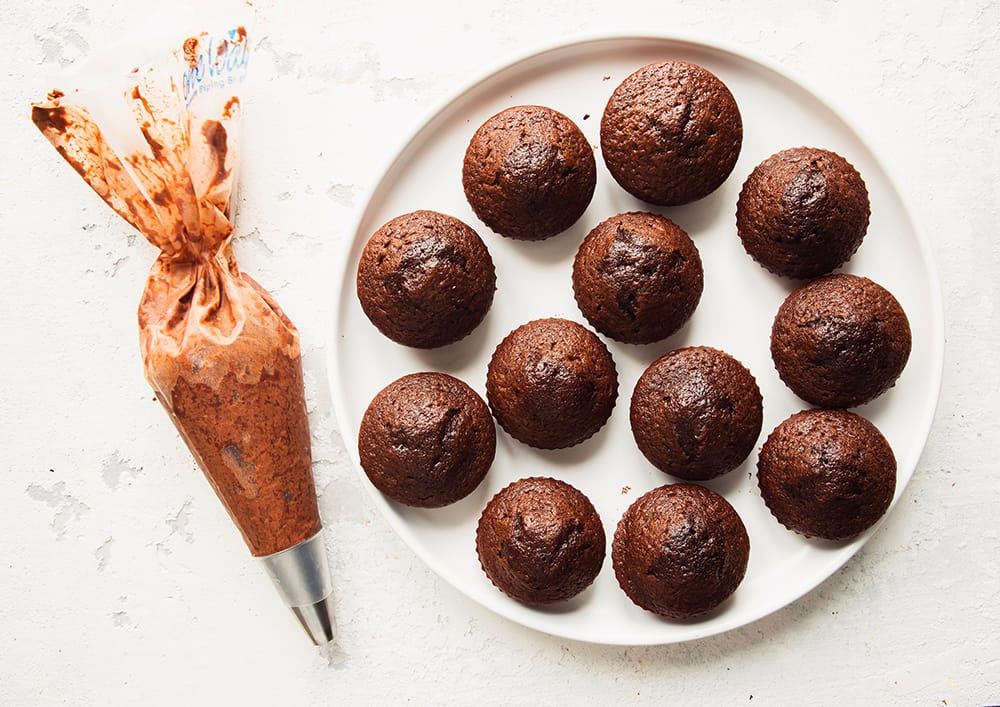 For the decorating:
Melted chocolate for antlers
Black candy sprinkles for eyes
Red M&M's for noses
INSTRUCTIONS:
For the Cupcakes:
Preheat your oven to 350°F (177°C). Line a 12-cup muffin pan with cupcake liners and set it aside.
In a large bowl, whisk together the flour, cocoa powder, baking powder, baking soda, and salt until everything is well combined. Set this mixture aside.
In a separate medium-sized bowl, whisk together the eggs, granulated sugar, oil, and vanilla until they are well combined.
Pour half of the wet ingredients into the dry ingredients, and then add half of the buttermilk. Gently whisk for a few seconds. Repeat this with the remaining wet ingredients and buttermilk. Stir the mixture until it's just combined.
Pour or spoon the batter into the cupcake liners, filling each one only halfway to prevent spilling or sinking.
Bake for about 20 minutes, or until a toothpick inserted in the center comes out clean. Allow the cupcakes to cool completely before frosting.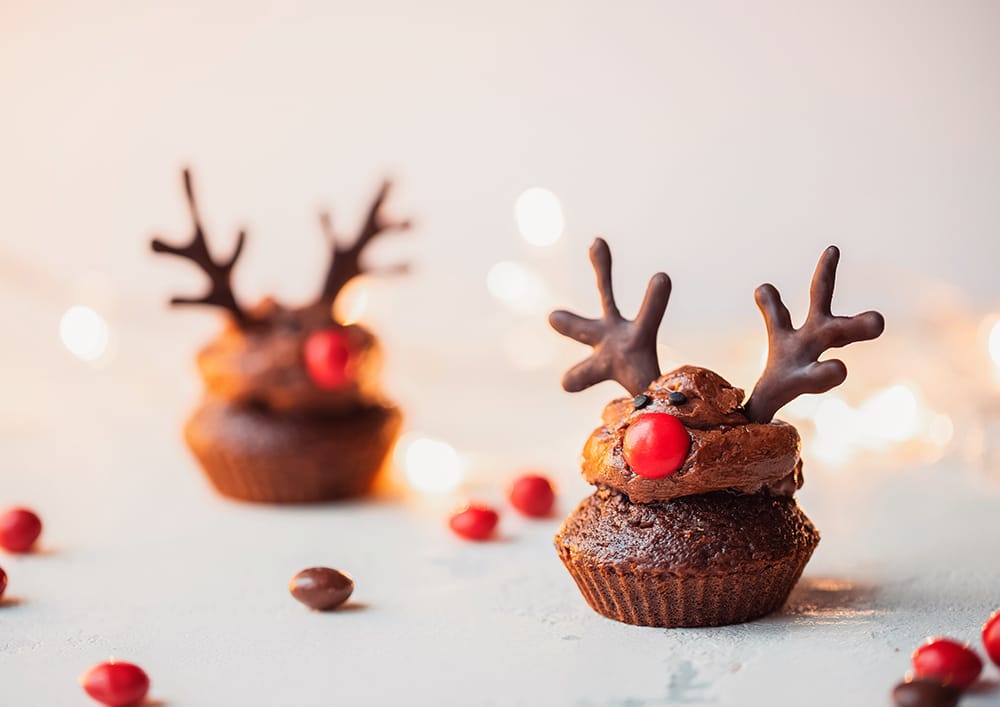 For the Frosting:
In a mixing bowl, beat the butter on medium speed until it becomes creamy.
Add the powdered sugar, cocoa powder, milk, and vanilla extract to the bowl.
Continue to beat the mixture until it becomes smooth.
Carefully swirl the frosting onto the top of the cupcakes.
For Decorating:
To make antlers, melt chocolate in a microwave-safe bowl on 30% power for 30-second increments until fully melted.
Snip the tip of a disposable decorating bag and fill it with the melted chocolate.
Lay out a piece of parchment paper and slowly draw antlers using a "Y" design with the melted chocolate. Allow them to dry.
Add two chocolate antlers to each cupcake.
Use black candy sprinkles to create eyes.
Finish the reindeer cupcakes by adding red M&M's as noses.
THis recipe inspired by Jenny Cookies
Video Recipe