February 23, 2019 · Written by Foodtolive Team
The Ultimate Vegan Brownies
Satisfy your sweet tooth with this Ultimate Vegan Brownies recipe! These delectable treats are not only rich and chocolatey but also entirely plant-based. Get ready for a mouthwatering dessert experience!
Prep Time:10 min | Cook Time: 30 min | Total Time: 40 min | Servings: 9
INGREDIENTS:
6 oz vegan chocolate
2 tbsp ground flaxseed
6 tbsp water
1 cup sugar
½ cup vegan butter, melted
1 tsp vanilla extract
¾ cup all-purpose flour
¼ cup of cocoa powder
1 tsp baking powder
½ tsp salt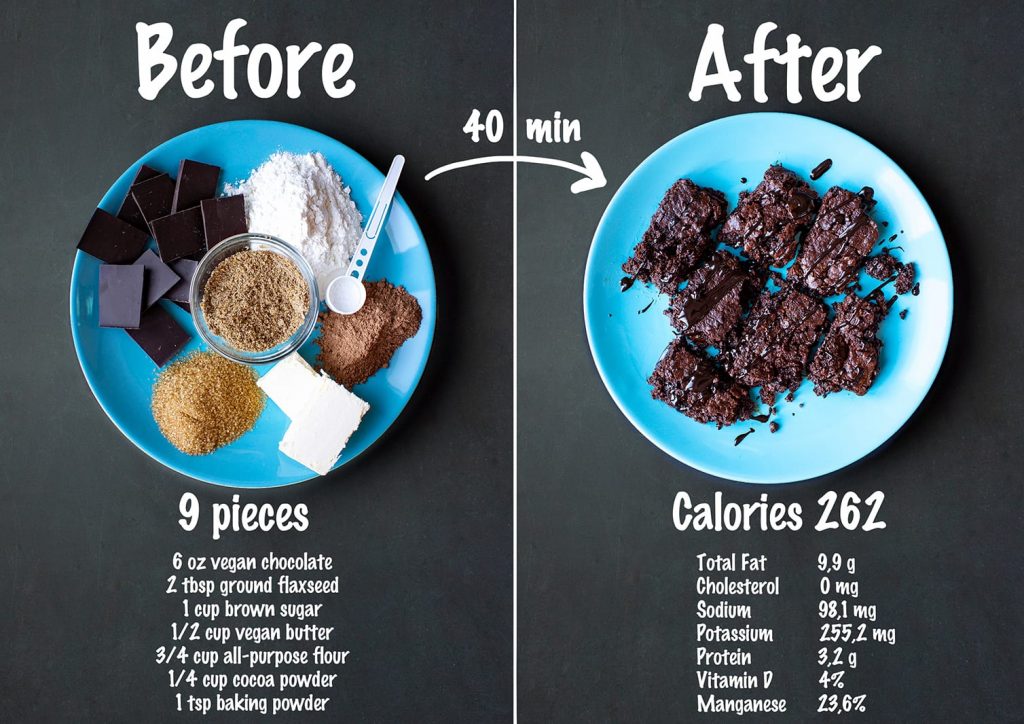 INSTRUCTION
Chop half the chocolate and melt the other half in the microwave for 45 seconds.
Make a flax egg by mixing ground flaxseeds with water and set it aside for 10 minutes.
In a bowl, whisk brown sugar, vegan butter, vanilla, flax egg, and melted chocolate.
Sift in flour, cocoa powder, baking powder, and a pinch of salt. Fold in chocolate pieces.
Pour the batter into the dish and bake for 30 min, then slice and enjoy!
This recipe slightly adapted from Tasty
Video Recipe