March 31, 2021 · Written by Foodtolive Team
White Chocolate Macadamia Cookies
Indulge in the sweet and nutty delight of White Chocolate Macadamia Cookies. These scrumptious treats are perfect for satisfying your cravings for something truly decadent.
Prep Time: 15 min | Cook Time: 10 min | Total Time: 25 min | Servings: 14 cookies
INGREDIENTS: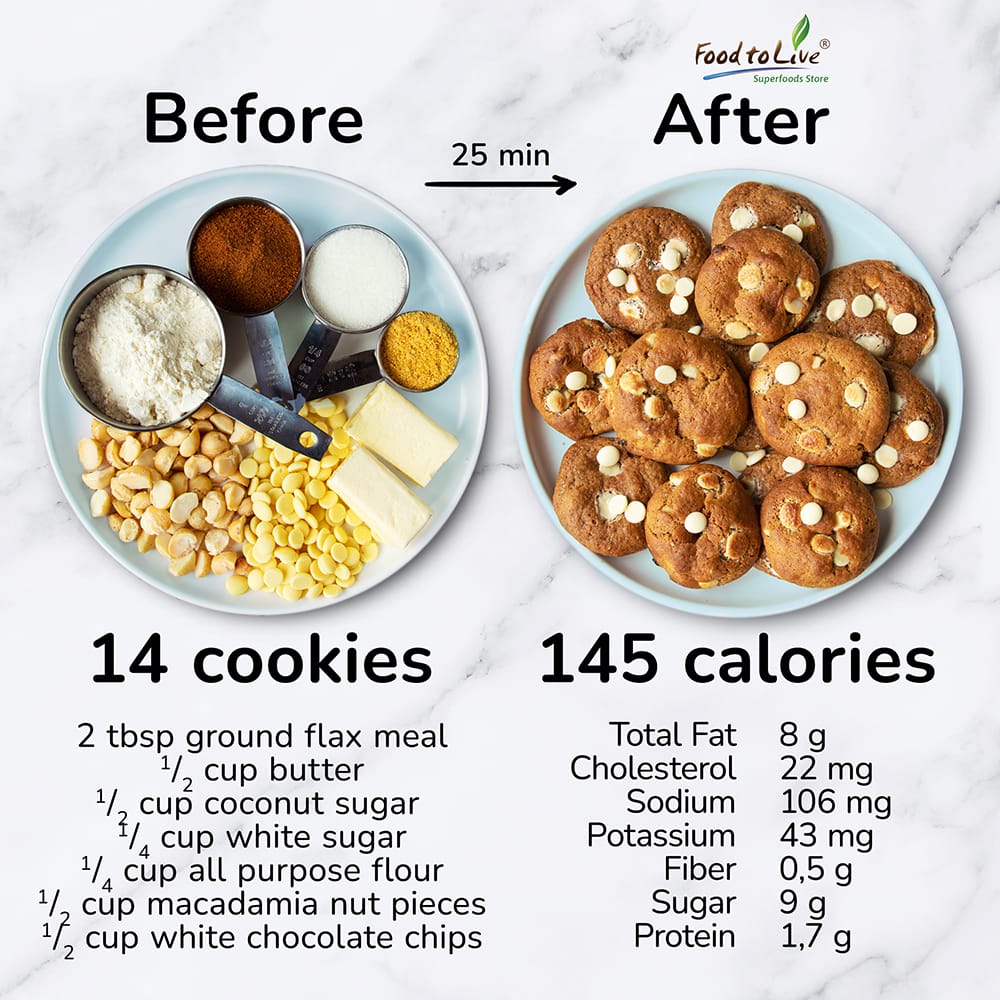 INSTRUCTIONS:
Preheat your oven to 350°F and line a baking sheet with parchment paper.
In a small bowl, mix the flax meal and water, then let it sit for 5-10 min until it thickens.
In a larger bowl, beat together the butter, coconut sugar, and white sugar until it's fluffy. Add the flax mixture and blend well.
In another bowl, whisk together the all-purpose flour, baking soda, baking powder, and salt. Add this to the butter-sugar mixture and mix until the dough forms. Stir in the nuts and white chocolate.
Use a 1 1/2 inch cookie scooper to make about 14 equally sized cookies. Place them on the prepared baking sheet, leaving some space between each.
Bake the cookies for 10 min or until the edges turn golden.
Take them out of the oven and allow them to cool slightly. Enjoy!
This recipe adapted from Peanut Butter Plus Chocolate
Video Recipe