March 31, 2021 · Written by Foodtolive Team
White Chocolate Macadamia Cookies
Easy to make Macadamia Nut Cookies that have soft and chewy centers with lightly crisp edges! They're so flavorful thanks to the coconut sugar addition. Great as neighbor gifts or served at any holiday party.
Prep Time: 15 min | Cook Time: 10 min | Total Time: 25 min | Servings: 14 cookies
INGREDIENTS: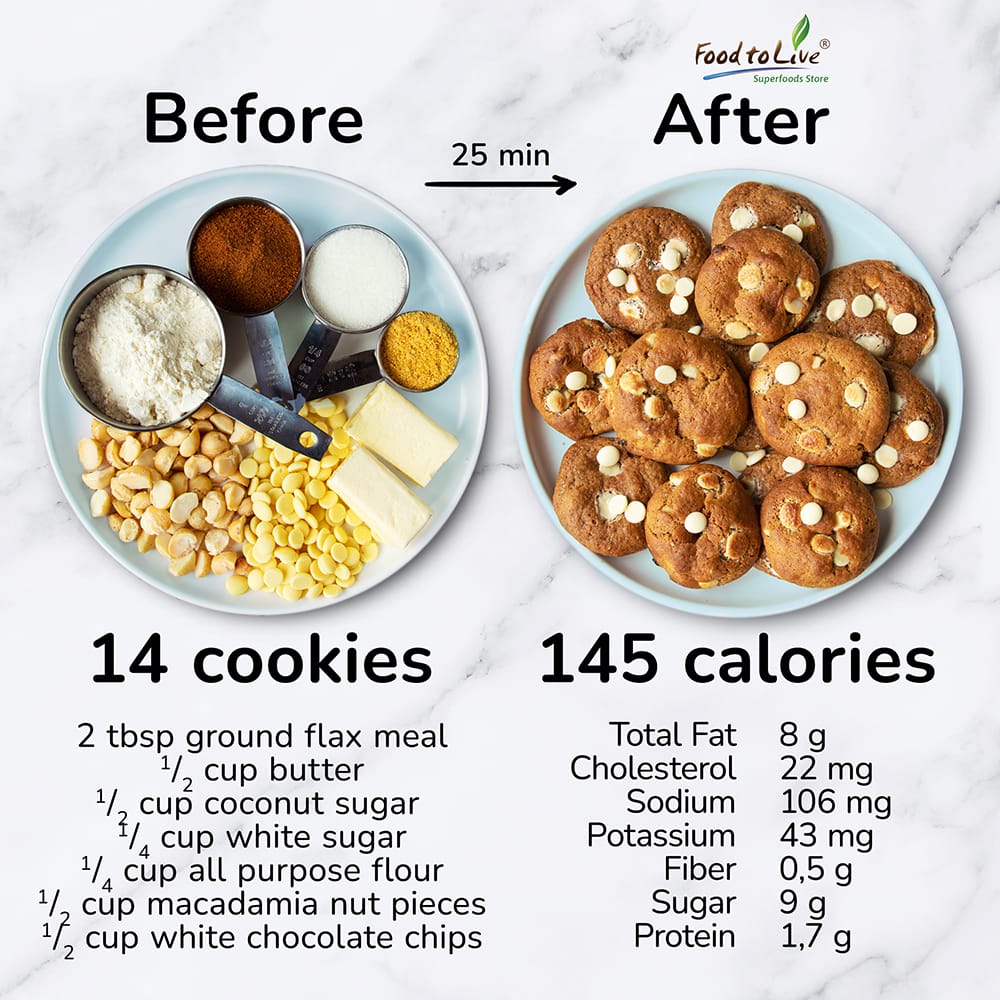 INSTRUCTIONS:
Preheat the oven to 350 F and prepare a baking sheet with parchment paper, set it aside. In a small bowl, stir together the flax meal and water and set it aside to gel for about 5-10 min.
Meanwhile, cream together your butter, coconut sugar, and white sugar until it's light and fluffy, about 2 min. Add in the flax mixture and continue mixing until well blended.
In a separate bowl, whisk together the all-purpose flour, baking soda, baking powder, and salt then add it to the mixing bowl. Mix just until combined and the dough comes together. Fold in the nuts and white chocolate.
Use a 1 1/2 inch cookie scooper to make about 14 evenly sized cookies. Place them on the cookie sheet about 2 inches apart.
Bake the cookies for 10 min and the edges are brown.
Remove the cookies from the oven. These are best served warm, so leave them to cool slightly before eating.