April 11, 2023 · Written by Foodtolive Team
Chocolate Banana Flour Bread
The most fudgy and moist banana bread you will ever taste! Made with green banana powder, coconut flour, cocoa powder, and dried apricots — this is a classic comfort food that you can serve for breakfast or dessert. Dairy-free & vegan.
Prep Time: 10 min | Cook Time: 20 min | Total Time: 30 min | Servings: 1 loaf
Calories: 220 | Total Fat: 8g | Sugar: 23g | Fiber: 2g | Protein: 4g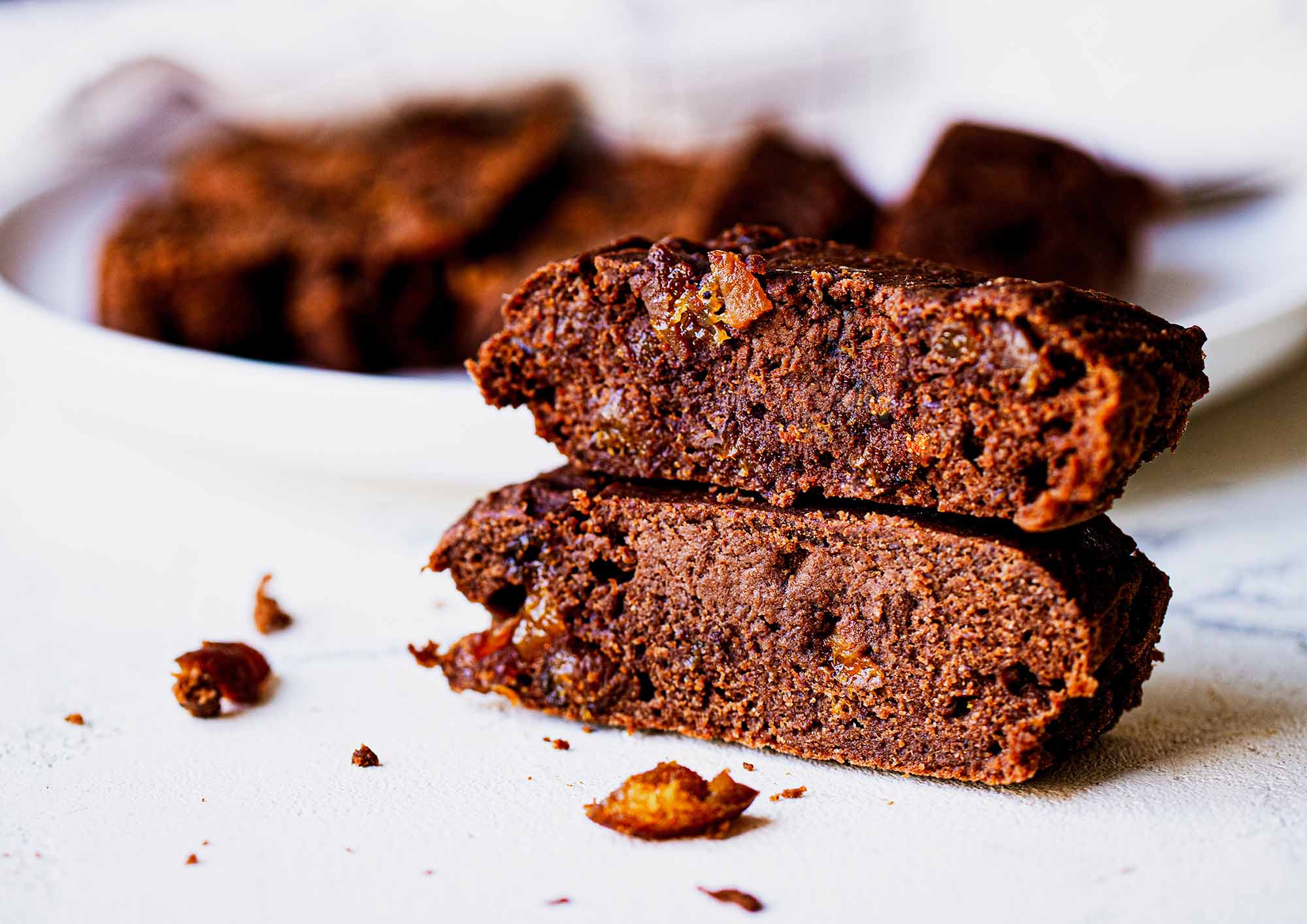 INGREDIENTS: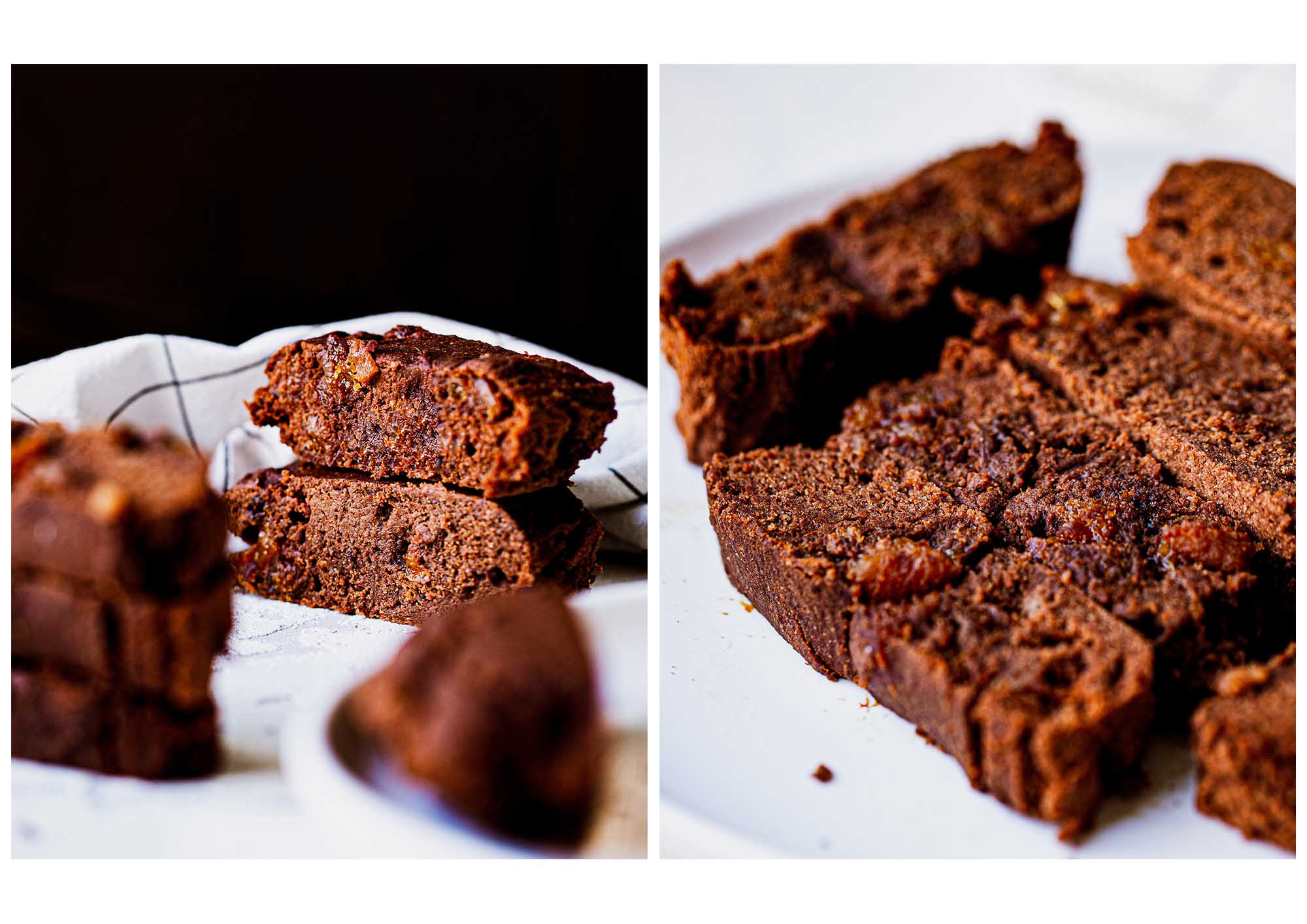 INSTRUCTIONS:
Preheat the oven to 375F. Prepare a 9 x 5 inch loaf pan and line it with parchment paper.

Make the flax egg: combine the milled flax seeds with the water in a small bowl and mix with a fork. Set aside for at least 10 minutes to gel.

Mash the banana in a large bowl until completely smooth.

Add in the melted coconut oil and flax "egg". Mix until thoroughly combined.

Mix in the banana powder, coconut flour, cocoa powder, baking soda, cinnamon, and salt. The batter will be extremely thick at this stage.

Slowly mix in the milk until the batter is smooth and velvety.

Fold in 1/2 cup of dried apricots.

Pour the batter into a prepared pan and bake for 20 min.

Cool slightly before slicing. Enjoy!
This recipe adapted from What's In The Pan? 
Find more healthy baked goods in our previous posts:
Video recipe: