August 16, 2018 · Written by Foodtolive Team
Vegan Banana Bread with Walnuts
Savor this vegan banana bread with walnuts! It's sweet, satisfying, and nutritious. Packed with potassium, magnesium, low-glycemic sugars, protein, and healthy fats, it's a delicious and wholesome treat. Enjoy a tasty and nourishing slice with every bite.
Prep Time 15 minutes | Cook Time 30 minutes | Total Time 45 minutes | 6-8 Servings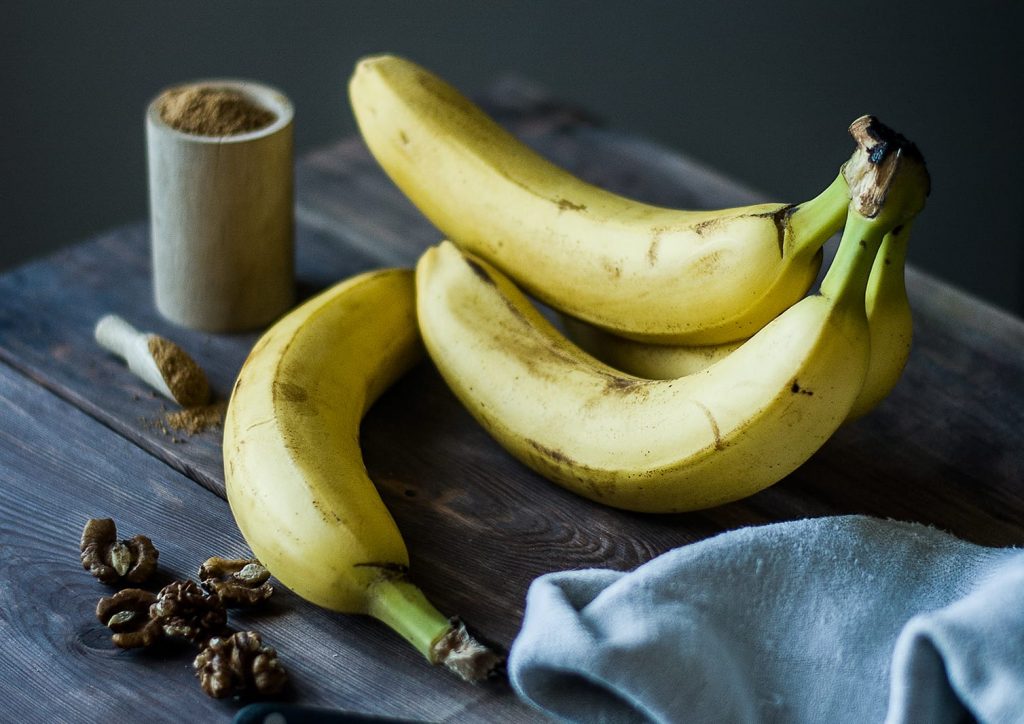 INGREDIENTS:
4 overripe bananas
1 1/2 cups all purpose flour
1 1/2 tsp baking powder
1/2 tsp baking soda
a pinch of nutmeg
a pinch of salt
1/3 cup coconut sugar
1/4 cup refined coconut oil, melted
3 tbsp chopped walnut pieces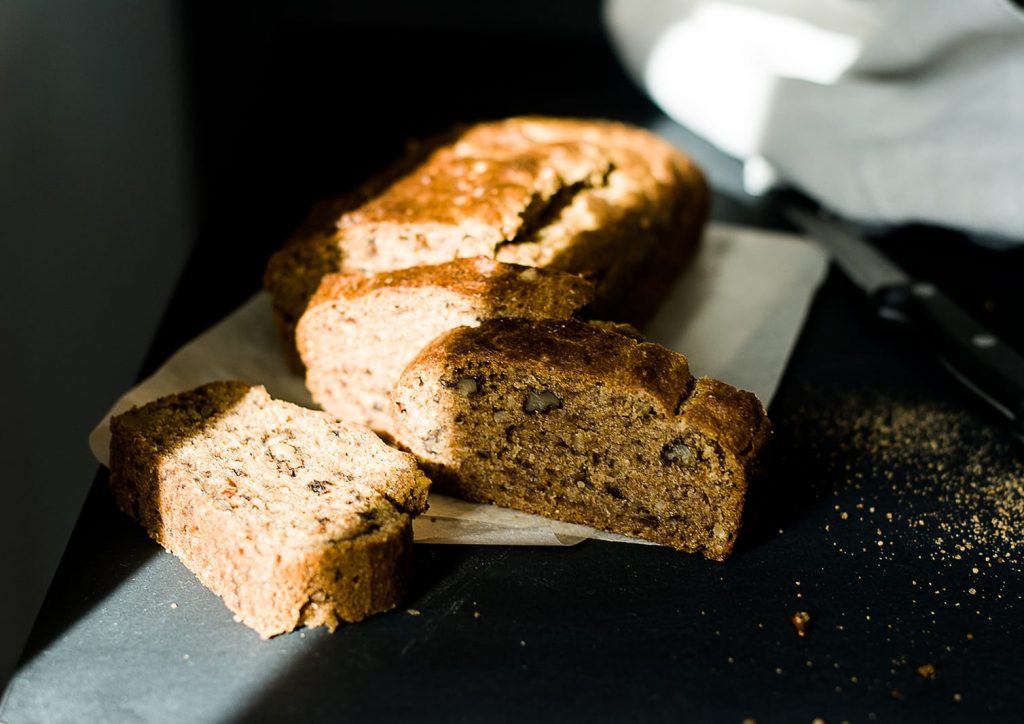 INSTRUCTIONS:
Preheat your oven to 350ºF. Grease your bread pan or line it with parchment paper. Chop your walnuts into smaller pieces.
In a medium bowl, sift together flour, baking powder, baking soda, nutmeg, and salt. Set this aside.
In another bowl, mash the bananas until they're mostly smooth. It's okay if there are some small chunks.
Add sugar and oil to the mashed bananas and mix until everything is well combined.
Carefully fold in the dry ingredients until just combined.
Now, gently add the walnut pieces or any other extras you like.
Pour the batter into your prepared bread pan.
Bake at 350ºF for 30-40 min. Enjoy!
This recipe adapted from Where You Get Your Protein
Video Recipe