August 16, 2018 · Written by Foodtolive Team
Vegan Banana Bread with Walnuts
Our vegan banana with walnuts is wonderfully sweet and filling yet full of healthy stuff. It got potassium, magnesium low glycemic sugar content, protein and healthful fats. Great taste and great nutrition in one smashing bread.
Prep Time 15 minutes | Cook Time 30 minutes | Total Time 45 minutes | 6-8 Servings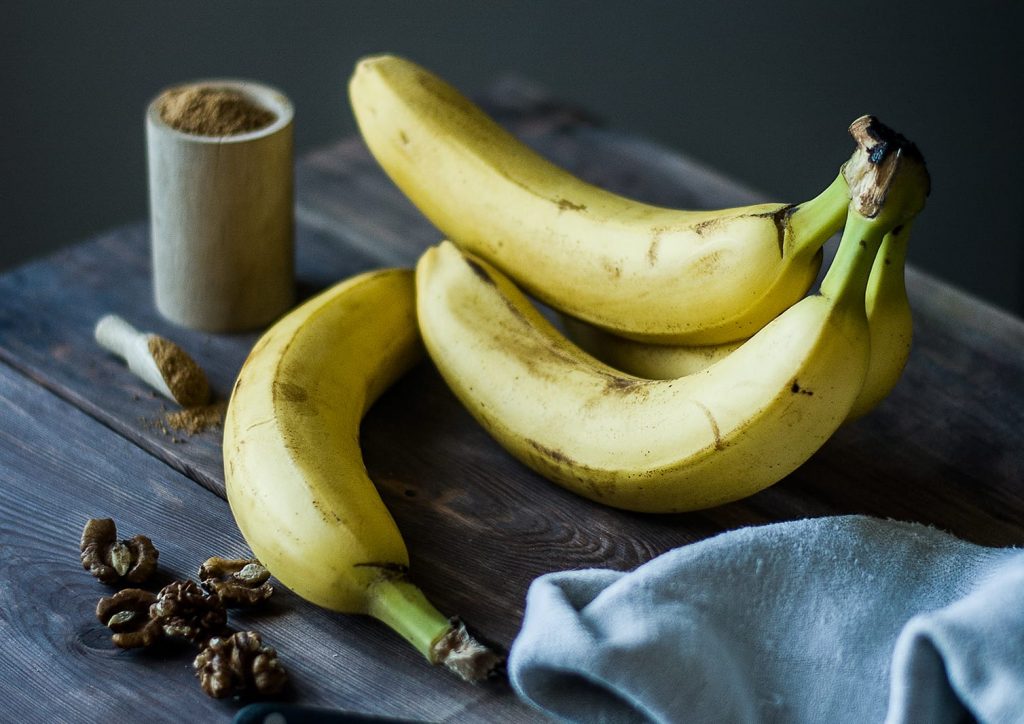 INGREDIENTS:
4 ripe organic bananas (about 14-15oz or 390g peeled) 
1 and 1/2 cups organic all purpose flour
1 and 1/2 teaspoon baking powder
1/2 teaspoon baking soda
a pinch of nutmeg
a pinch of salt
1/3 cup coconut sugar, or organic brown sugar
1/4 cup refined coconut oil, melted
3 tablespoons chopped walnut pieces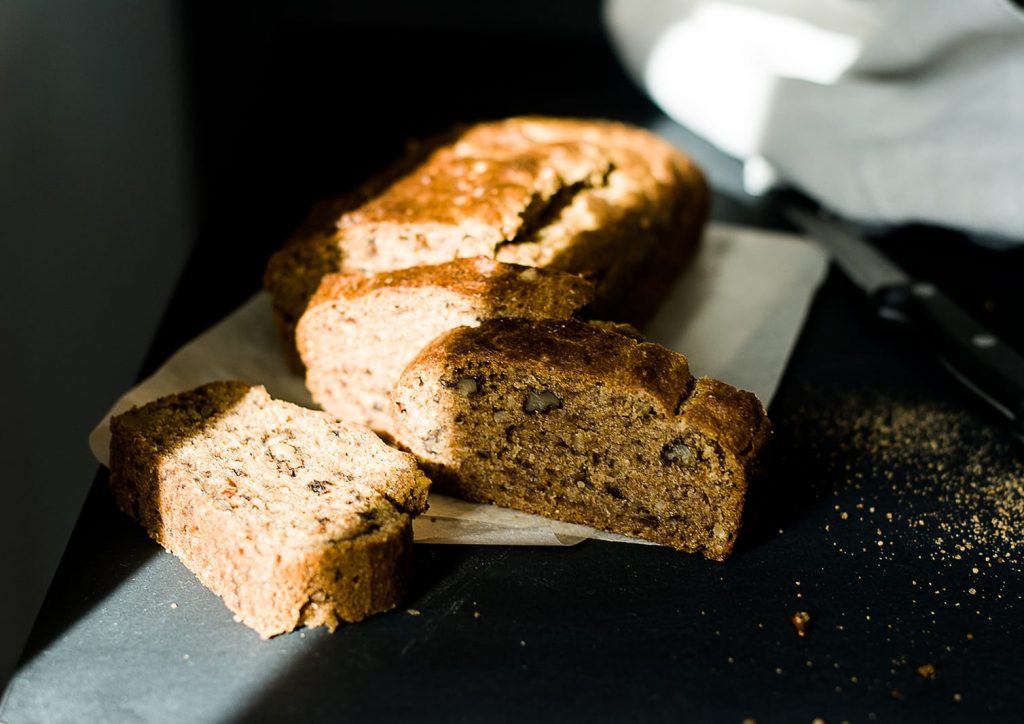 INSTRUCTIONS:
Start by preheating your oven to 350ºf, greasing your bread pan (or line with parchment paper) and chopping your walnuts into smaller pieces.
In a medium bowl, sift together your flour, baking powder, baking soda, nutmeg, and salt and set aside.
In a separate bowl, mash the bananas. make sure not to leave any big chunks. small chunks are fine though.
Add the sugar and oil to the bananas and mix until evenly combined.
Once the oil and sugar are incorporated, gently fold in the dry ingredients just enough for everything to come together.
Now, gently fold in your walnut pieces or other additives.
Pour the batter into your prepared bread pan.
Bake at 350ºf for 30-40 minutes.