April 05, 2019 · Written by Foodtolive Team
Oatmeal Banana Raisin Cookies
Savor the goodness of freshly baked Oatmeal Raisin Cookies. They're soft, chewy, and loaded with sweet raisins, hearty oats, and a touch of cinnamon. These homemade delights make for a comforting and delicious treat.
Prep Time: 5 minutes | Cook Time: 10 minutes | Total Time: 15 minutes | Servings: 12 cookies
INGREDIENTS: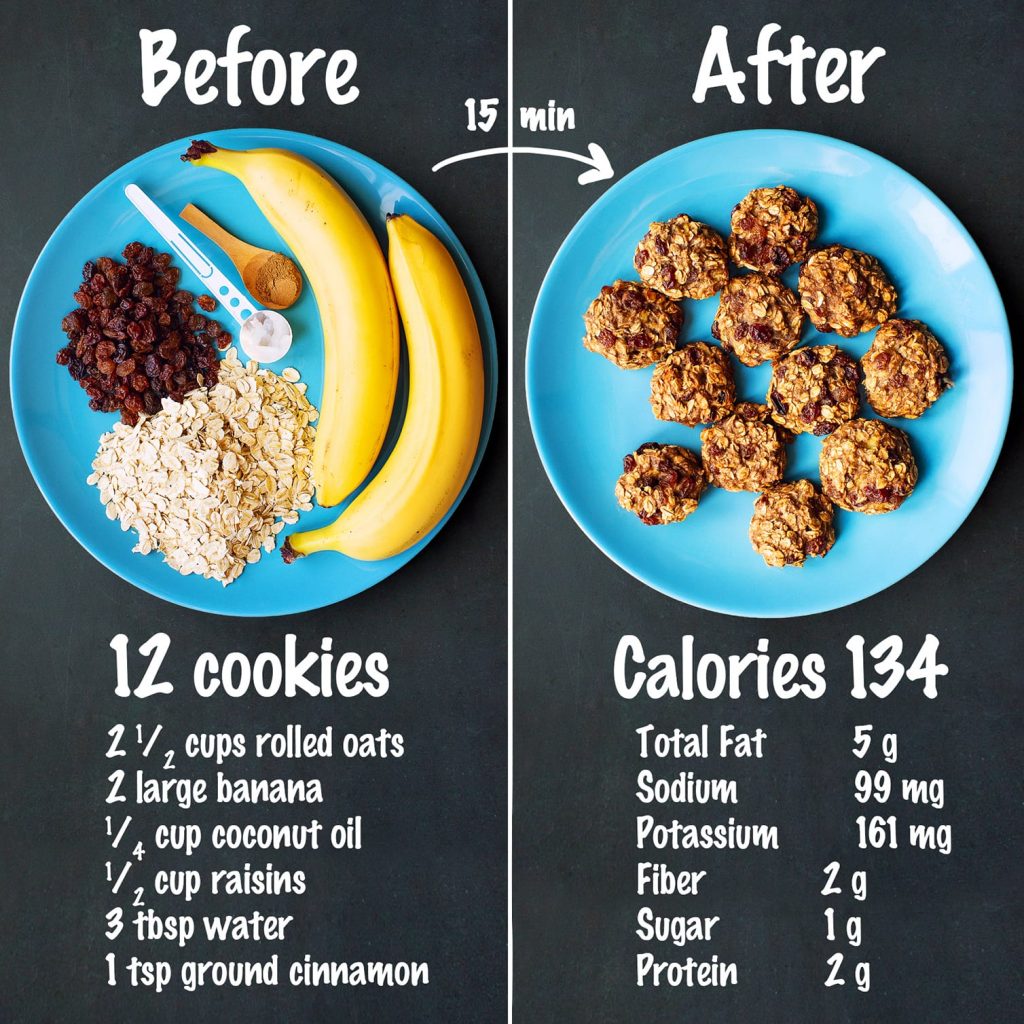 INSTRUCTIONS:
Start by preheating your oven to 350°F and line a large baking sheet with parchment paper for easy cleanup.
Combine all the ingredients in a spacious mixing bowl, stirring them together with care.
To form your cookies, scoop about 1/4 cup of cookie dough for each one and roll it into balls, then gently press these onto the prepared baking sheet using a fork.
Finally, bake your cookies at 350°F for 10 min until they're just perfect.
Let them cool completely and enjoy!
This recipe inspired by One Clever Chef
Video Recipe