March 16, 2020 · Written by Foodtolive Team
St. Patrick's Day Sesame Crackers
Get ready to add a delightful touch of St. Patrick's Day flair to your snacking with these homemade Sesame Crackers!
Prep Time: 10 min | Cook Time: 15 min | Total Time: 25 min | Servings: 4
INGREDIENTS: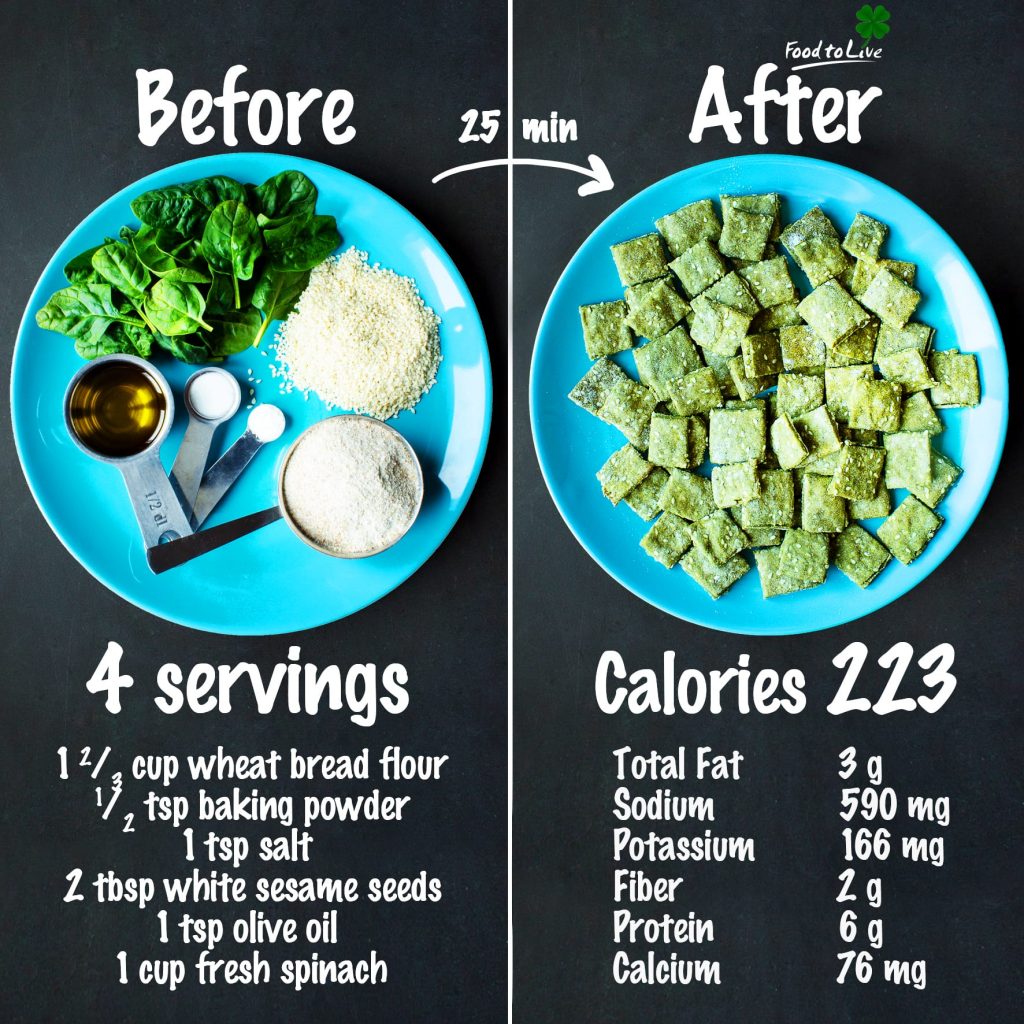 INSTRUCTIONS:
Start by preheating your oven to 400°F (200°C).
Give your spinach a good wash, and then toss it into a blender along with the water. Blend it up until it's super smooth.
Now, in a mixing bowl, toss in your flour, baking powder, salt, and sesame seeds. Give it all a good stir, then pour in the spinach-water and olive oil. Stir that all up again, and then roll up your sleeves and knead it into a nice, smooth dough. If it's sticking too much, toss in a bit more flour.
Grab a piece of parchment paper and dust it lightly with flour. Roll out your dough on there as thin and even as you can manage.
Next up, grab a pizza cutter and slice it into lengths and widths. Carefully slide that parchment paper with your cracker creation onto a baking sheet.
Pop it into the oven for around 15-20 min, or until they're delightfully crispy.
Once they've cooled down a bit, it's munching time! Enjoy!
This recipe adapted from Elephantastic Vegan
Video Recipe