March 16, 2020 · Written by Foodtolive Team
St. Patrick's Day Sesame Crackers
These healthy and delicious Spinach & Sesame Crackers have a lovely green color and are just the perfect snack for parties!
Prep Time: 10 min | Cook Time: 15 min | Total Time: 25 min | Servings: 4
INGREDIENTS: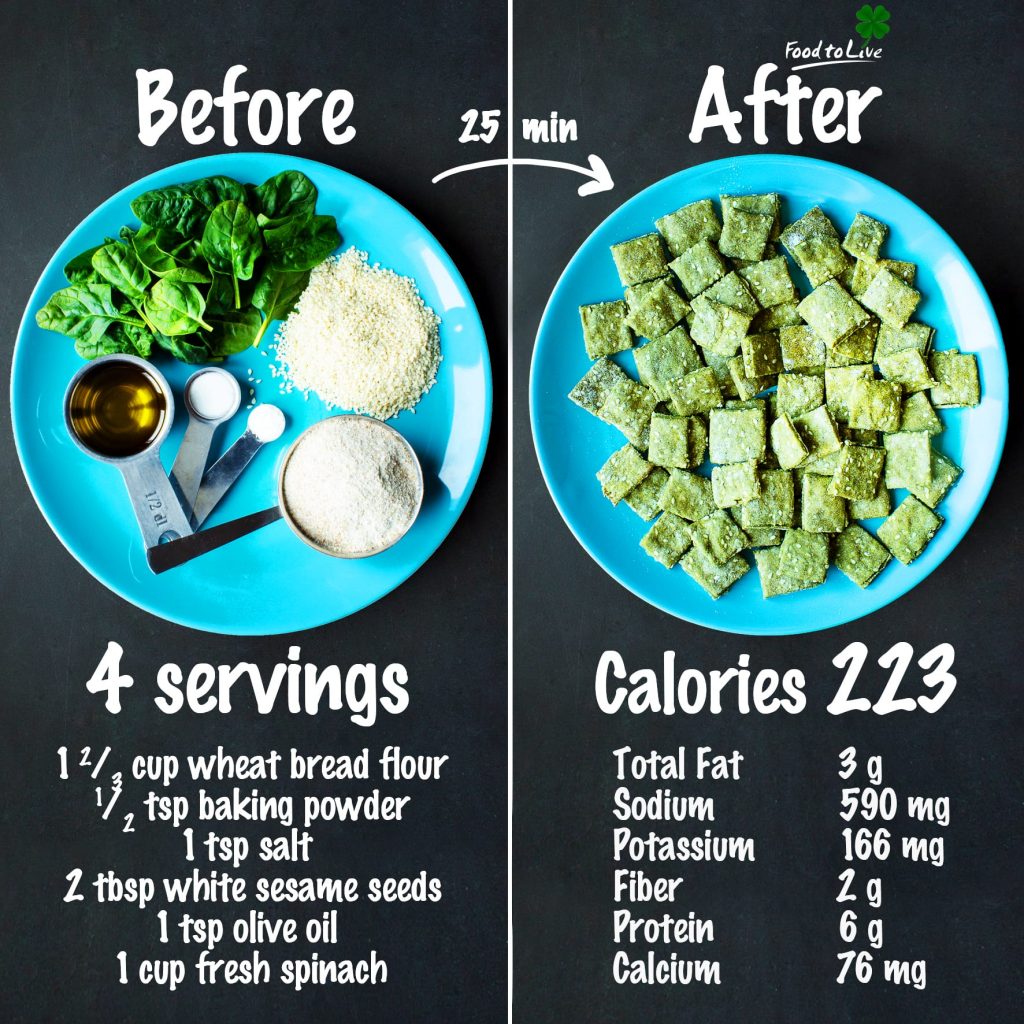 INSTRUCTIONS:
Preheat the oven to 400°F/200°C.
Wash the spinach and put it in a blender together with the water and blend until completely smooth.
In a mixing bowl, add the flour, baking powder, salt, and sesame seeds. Stir to combine, then add in the spinach-water and olive oil. Stir to combine again, then mix and knead with your hands until it's a smooth dough. Add more flour if your dough is too sticky.
On a lightly floured parchment paper, roll out the dough as thin and even as possible.
Cut it with a knife or pizza cutter length- and widthwise. Carefully pull the parchment paper with the crackers onto a baking sheet.
Bake them in the oven for about 15-20 minutes (until they get crispy).
Let them cool off and enjoy!