July 20, 2019 · Written by Foodtolive Team
Pan-Seared Wax Beans with Black Sesame
Delight your taste buds with these Pan-Seared Wax Beans featuring the rich, nutty flavor of black sesame seeds. This quick and easy dish is a fantastic way to elevate your vegetable side game with a touch of Asian-inspired flair.
Prep Time: 5 min | Cook Time: 15 min | Total Time: 20 min | Servings: 4
INGREDIENTS:
1 lb yellow wax beans, trimmed
4 garlic cloves, thinly sliced
1/4 cup olive oil
2 tbsp black sesame seeds, toasted
2 tbsp chili paste
2 tbs soy sauce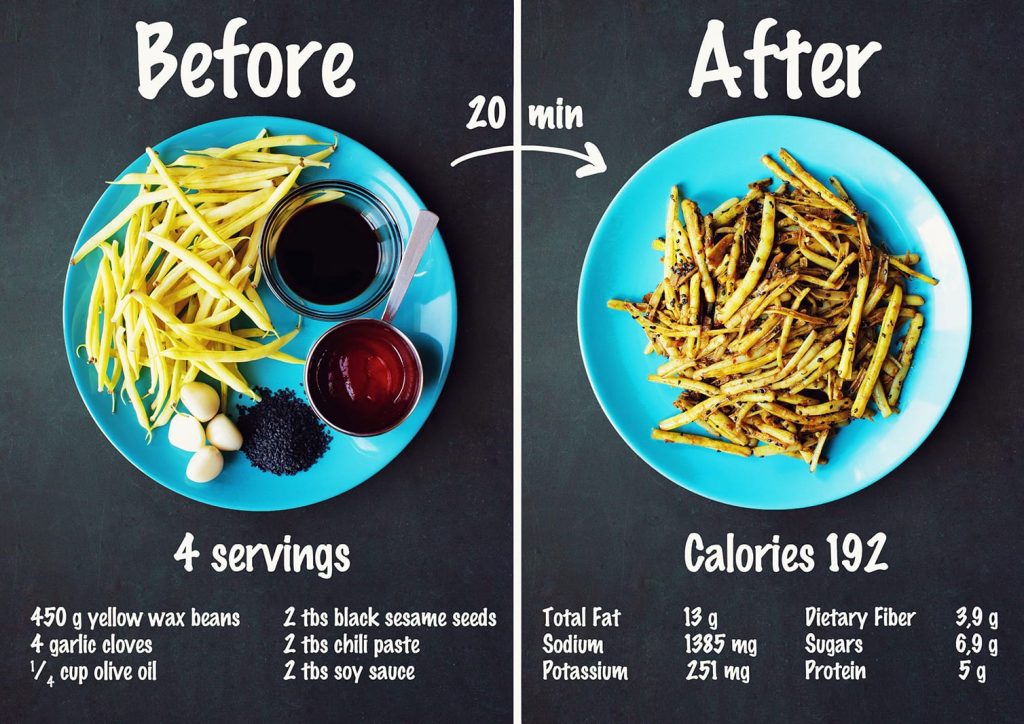 INSTRUCTIONS:
Bring a large pot of water to a boil over high heat. Add a generous pinch of salt and the wax beans. Boil for 5 min, then drain and immediately transfer the beans to a bowl of ice water to stop the cooking. Drain once more.
In a large skillet or wok over high heat, heat the olive oil. Add the garlic and cook for about 2 min until it turns a light golden brown and becomes fragrant. Be cautious not to let it become too dark, as this can make it bitter.
Add the blanched wax beans to the pan and cook, stirring frequently, for about 3 min. The beans should just start to turn a deeper color and become crisp-tender.
Stir in half of the sesame seeds and cook for approximately 1 min until they are toasted.
Add the chili paste and soy sauce, ensuring the beans are well coated.
Transfer the cooked beans to a serving platter, sprinkle the remaining sesame seeds on top, and serve immediately. Enjoy!
This recipe adapted from The Seaman Mom
Video Recipe