October 13, 2021 · Written by Foodtolive Team
Low Carb Keto Burger Buns
Introducing our Low Carb Keto Burger Buns – the perfect bread alternative for your favorite burgers!
Prep Time: 5 min | Cook Time: 25 min | Total Time: 30 min | Servings: 4 buns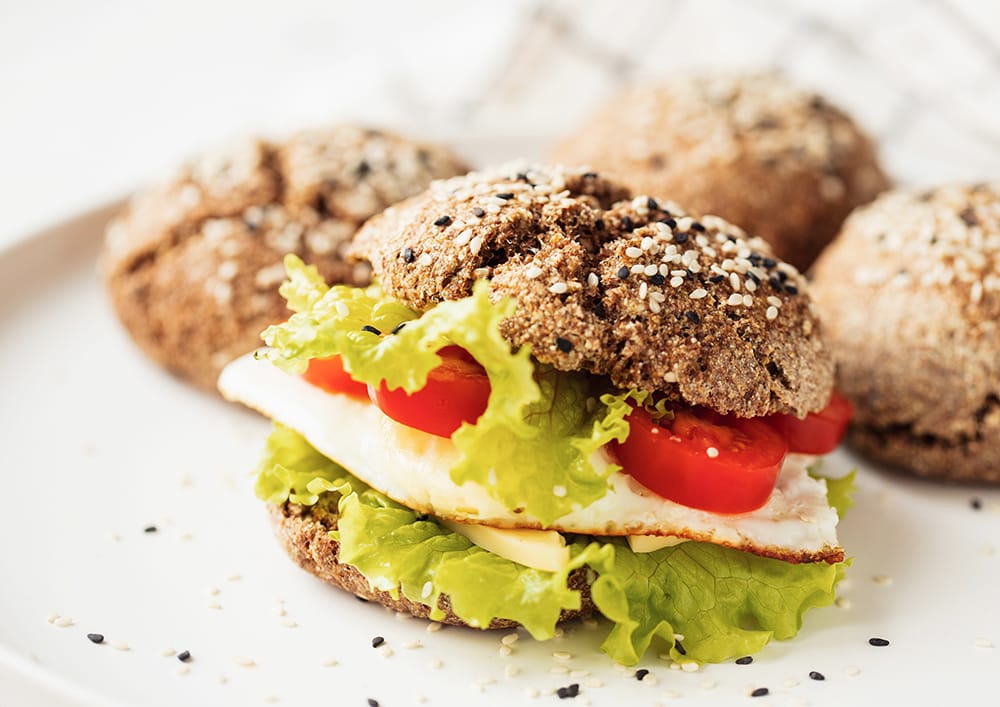 INGREDIENTS: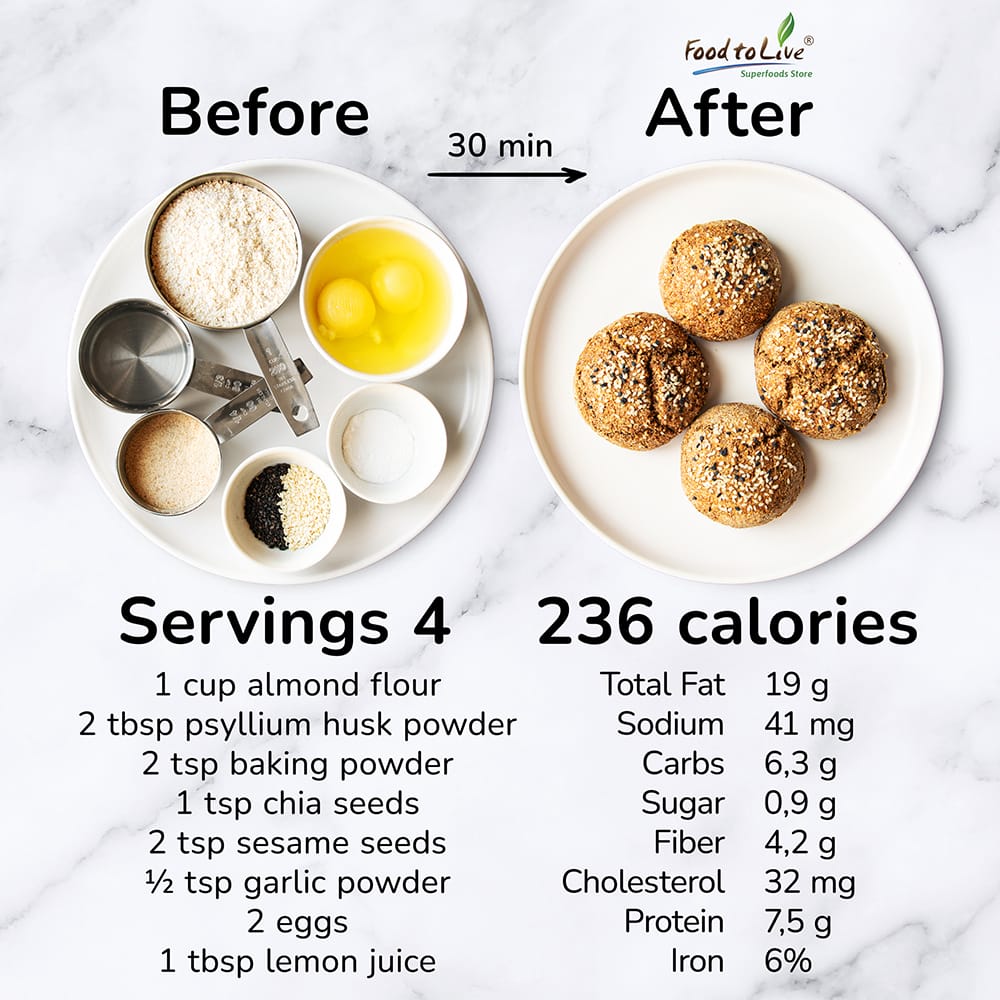 INSTRUCTIONS:
Preheat your oven to 350°F and line a baking sheet with parchment paper.
In a mixing bowl, combine the blanched almond flour, psyllium husk powder, chia seeds, black sesame seeds, white sesame seeds, garlic powder, baking powder, and Himalayan salt. Mix them well to ensure even distribution.
In a separate bowl, whisk together the eggs, lemon juice, melted coconut oil, and boiling water.
Pour the wet ingredients into the dry mixture and stir until a dough forms. This dough may be sticky initially, but it will firm up as the psyllium husk absorbs the moisture.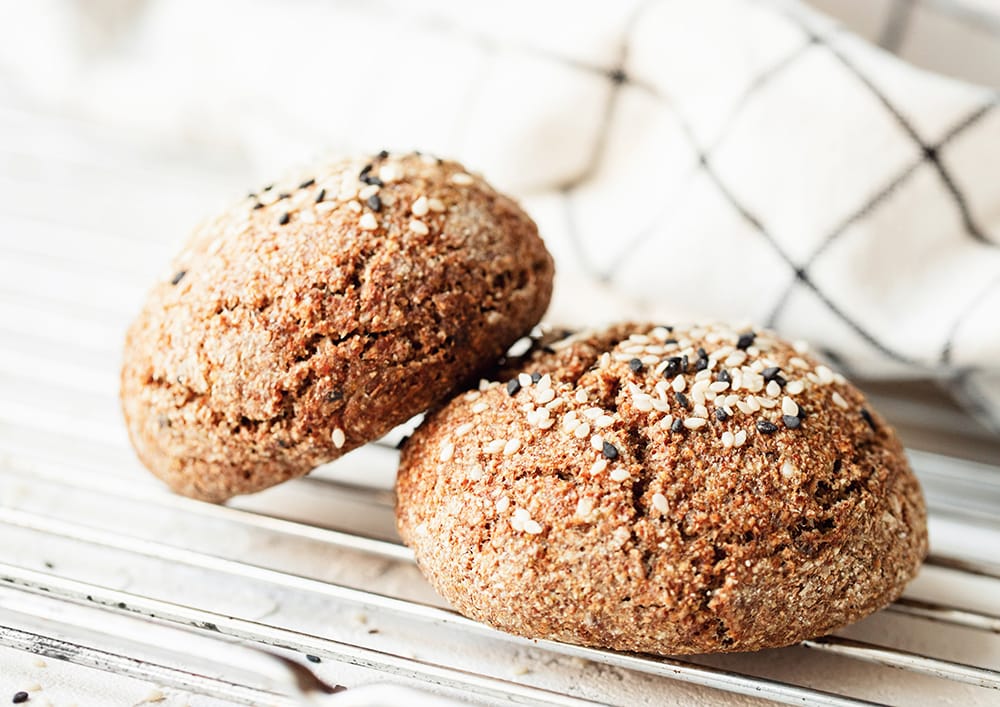 Divide the dough into 4 equal portions. Shape each portion into a ball and place them on the prepared baking sheet.
Flatten each ball slightly with the back of a spoon to create a bun shape. Sprinkle some additional sesame seeds on top of each bun for added texture and flavor.
Bake in the preheated oven for approximately 35-40 min or until the buns turn golden brown and sound hollow when tapped.
Once baked, remove the buns from the oven and allow them to cool on a wire rack.
These Keto Burger Buns are now ready to be used for your favorite burgers or sandwiches. Enjoy!
This recipe adapted from My Pcos Kitchen
Video Recipe