September 17, 2019 · Written by Foodtolive Team
Easy And Delicious Vegan Keto Snacks
The keto diet's low-carb, high-fat approach may seem unusual for some, but it offers many health benefits besides weight loss. One aspect of the keto diet that appeals to so many is its flexibility when it comes to what foods you can or can't eat.
That flexibility sets keto apart from other diets because it works well for those with different dietary needs, preferences, or restrictions to successfully take part in it. That is good news for vegans who might want to lose some weight or just take part in some of the advantages that keto can do for their body.
Here are a few easy and delicious vegan keto snacks that will curb hunger and keep you going strong throughout the day.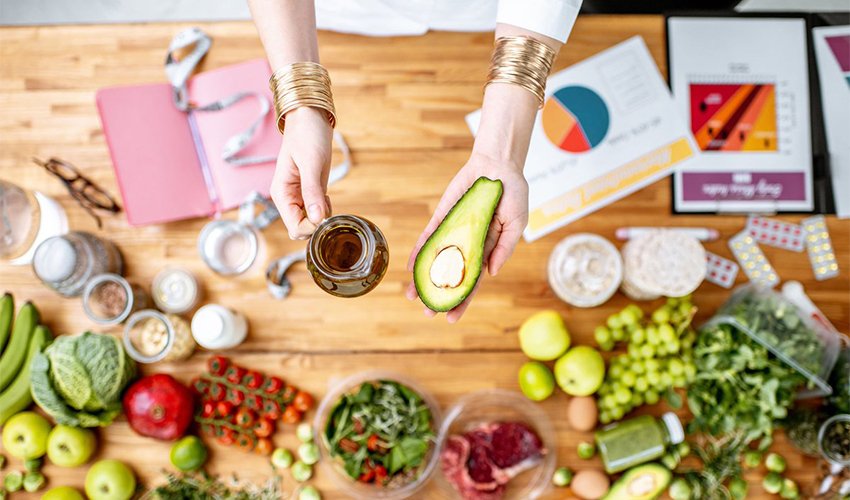 Simple And Savory Snack Platter
This plate has all the nutrients necessary to stay alert and focused even during that afternoon slump.
Ingredients:
Dark chocolate
½ cup Pumpkin seeds
½ cup pecans
½ cup macadamia nuts
½ cup toasted, unsweetened coconut flakes
1 red bell pepper
1 cucumber
2 Belgian endive heads
2 stalks of white celery
12-14 radishes (about 1 bunch)
1 cups cherry tomatoes
½ cup raspberries
½ cup blackberries
½ cup gherkins
½ cup olives
Grain-free crackers
Vegan-friendly smoked paprika dip
Kale pesto
How To Make The Guacamole:
Pit 2 avocados and use a spoon to scoop them into a bowl. Use a fork to mash them until somewhat chunky.
Add 1.5 tablespoon of extra virgin olive oil, 1.5 tablespoon lime juice, salt, pepper, cilantro, and your choice of chopped red or spring onions to the bowl. Stir with your spoon.
How To Make The Platter:
Wash the vegetables and slice them, then arrange on a large plate with guacamole, smoked paprika dip, and kale pesto.
Intersperse the nuts, seeds, olives, pickles, and crackers with the vegetables.
To satisfy a sweet tooth, add berries and vegan-friendly dark chocolate.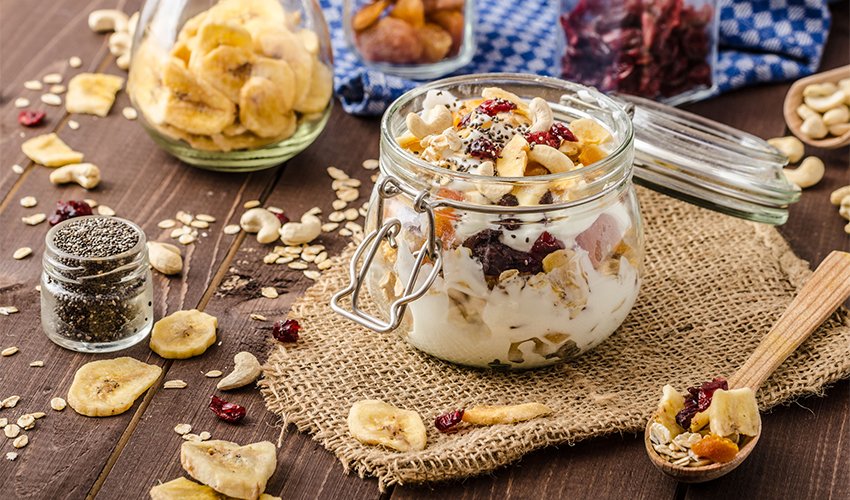 Dairy-Free Yogurt Parfait
For a simpler, grab-and-go snack that's high in protein and sure to keep you full, try dairy-free yogurt.
Plus, it's easy to keep unsweetened coconut yogurt from getting too dull. Try adding nuts or dried fruit for extra texture and some natural sweetness.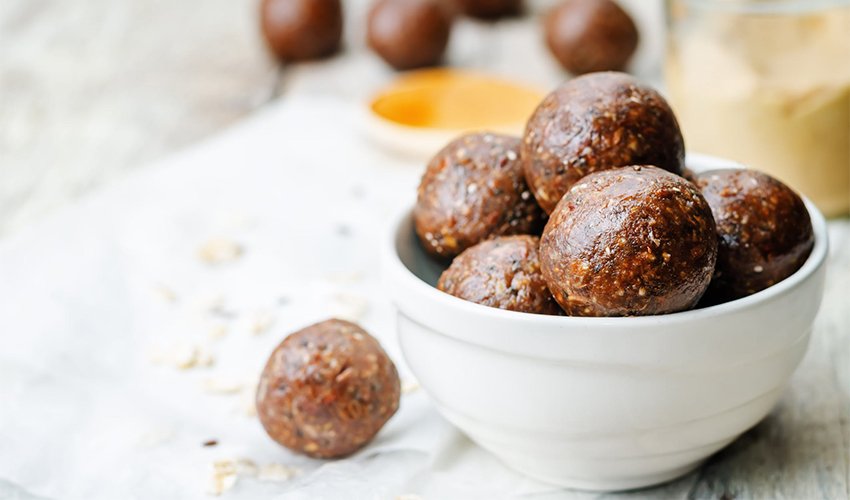 Peanut Butter And Chocolate Balls
Ingredients:
2 cups creamy, all-natural, unsweetened peanut butter (or any nut/seed butter)
¾ cup coconut flour (Do not substitute as this type is best suited for this recipe)
½ cup maple syrup or agave nectar
2 cups of chocolate chips (Sugar-free, or try 100% bakers chocolate bars)
To Make:
Line a large tray or plate with parchment paper. Set aside for later.
Combine all ingredients except for the chocolate in a large mixing bowl and combine well. Add water or nut milk to batter if it appears too crumbly. The result should be a thick and formable batter.
Use your hands to shape the batter into small balls, then line on the tray. Place in the freezer to chill for 10 minutes.
In the meantime, melt the chocolate in the microwave or double boiler.
After 10 minutes, take the balls from the freezer and dip them entirely in the chocolate with two forks.
Once all of the balls are covered, let the coating harden by refrigerating them for 20 minutes. These balls can keep at room temperature for up to 5 days.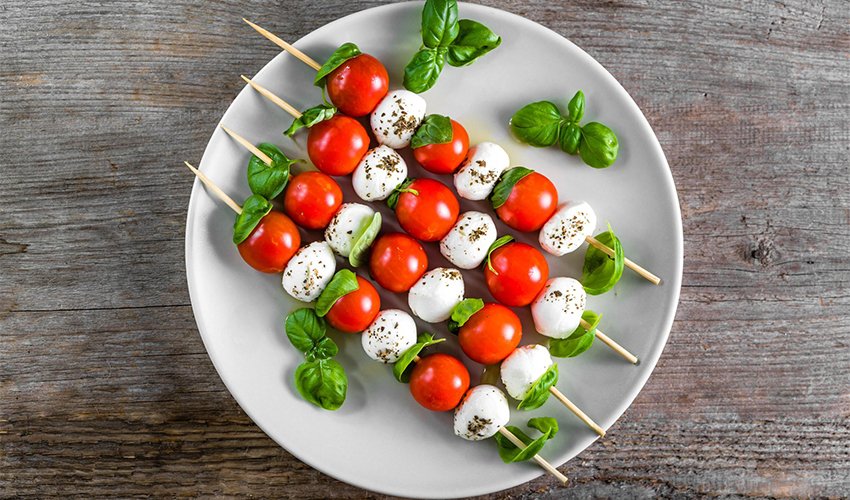 Simple Caprese Skewers
The best part about this recipe is that it makes it takes the delicious flavors of a Caprese salad and makes them portable for work or on-the-go snacking.
Ingredients:
Cherry tomatoes
Mozzarella (Break pieces off of a larger ball or buy smaller mozz balls)
Fresh basil leaves
Salt and pepper
Olive oil (optional)
Balsamic reduction
Skewers
To make:
Take a large plate or tray to keep the skewers.
Chop the fresh basil leaves into small, bite-sized pieces.
Stick the mozzarella, tomatoes, and basil on the skewers, alternating each until the skewer is full. Place on the tray when done.
Sprinkle salt and pepper over the skewers, then drizzle the desired amount of balsamic reduction and olive oil.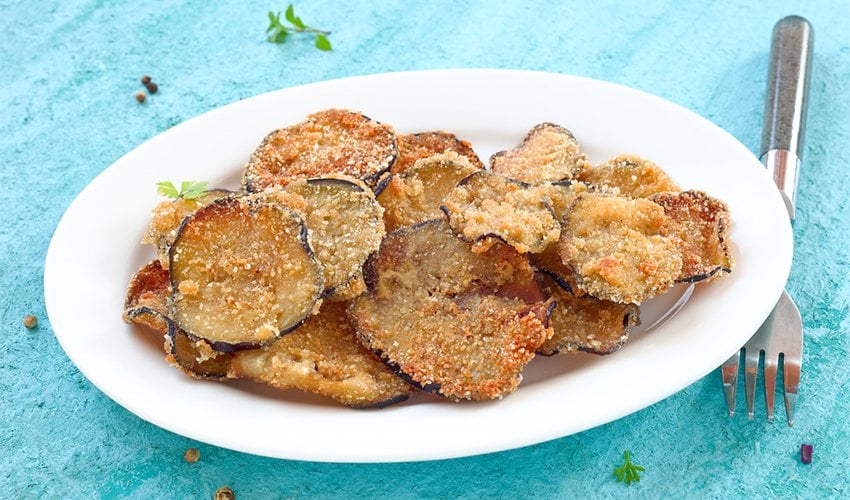 Eggplant Chips
Eggplants are full of antioxidants, fiber, and other things that make them the right choice for vegan keto snacks or meals. This recipe takes care of cravings for crunch without resorting to frying.
Ingredients:
¼ cup olive oil
1 large eggplant
Salt
Pepper
Dried basil
Dried oregano
¼ cup vegan-friendly parmesan cheese or nutritional yeast
To make:
Preheat the oven to 325 degrees Fahrenheit
Slice the eggplant into thin pieces
Mix the olive oil and spices to a bowl and dredge the eggplant slices in the mixture.
Place the slices evenly on a baking tray and place in the oven for 15-20 minutes until they have achieved the desired crispness. Flip the chips halfway through to ensure they brown evenly.
Once cooked, remove the tray from the oven and sprinkle with vegan-friendly cheese or nutritional yeast.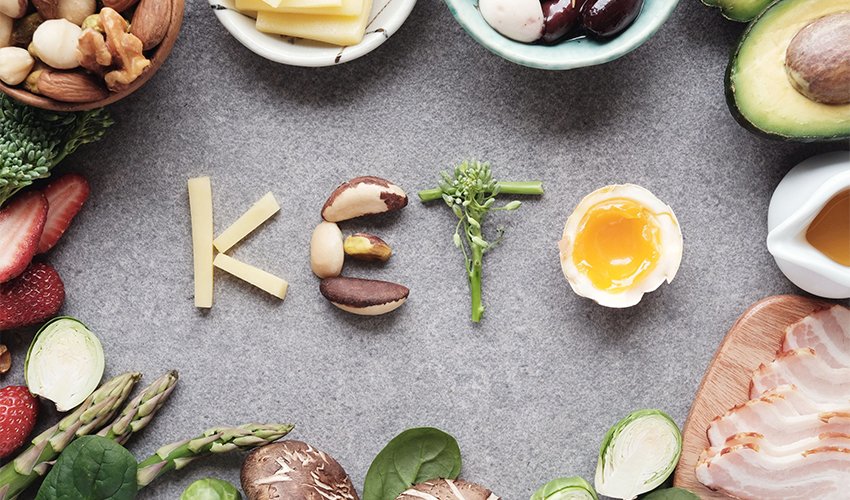 An Easy Way To Make A Lifestyle Change
There are many different options for delicious vegan keto snacks for you to enjoy on an ordinary basis or for special events like watching a game or hanging out with friends. Many of them are so tasty and flavorful that it doesn't even feel like you are on a diet. It's a great way to incorporate new foods and healthily expand your palate.