January 18, 2019 · Written by Foodtolive Team
Vegan Pesto with a Pistachio Twist
Prep Time: 5 minutes | Cook Time: 5 minutes | Total Time: 10 minutes | Servings: 6
INGREDIENTS:
3 cups basil
juice of a half medium lemon
1/3 cup pistachios
2 garlic cloves, peeled and roughly chopped
3/4 tsp kosher salt
1/4 cup extra virgin olive oil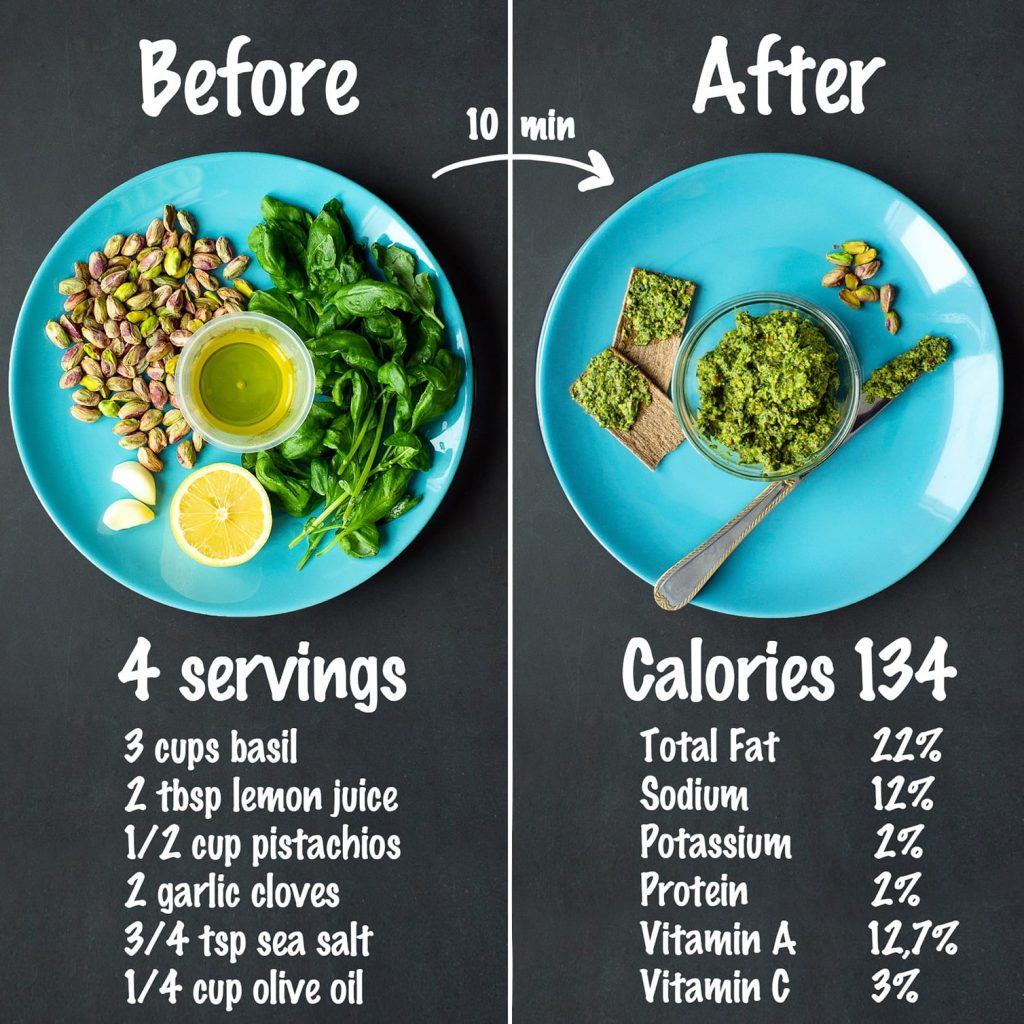 INSTRUCTIONS:
Combine all ingredients, except the olive oil, in a food processor. Pulse until evenly chopped.
Gradually add the olive oil through the top of the processor and pulse until well combined, with a slightly chunky texture.
Enjoy as a pasta sauce or as a dip!
This recipe slightly adapted from The Whole Cook
Video Recipe