July 28, 2019 · Written by Foodtolive Team
Best Low-Calories Vegan Snacks
Sometimes it can be difficult to find tasty, low-calorie snacks that are also vegan. The last thing you want to do is spend all day in the kitchen dealing with complicated recipes or spending money on expensive vegan snacks in the grocery store.
Here are some of the best low-calorie vegan snacks that also require very few ingredients and next to no cook time. They're perfect for throwing in your bag, keeping by your desk, or just having extra in the fridge when you need a quick pick-me-up.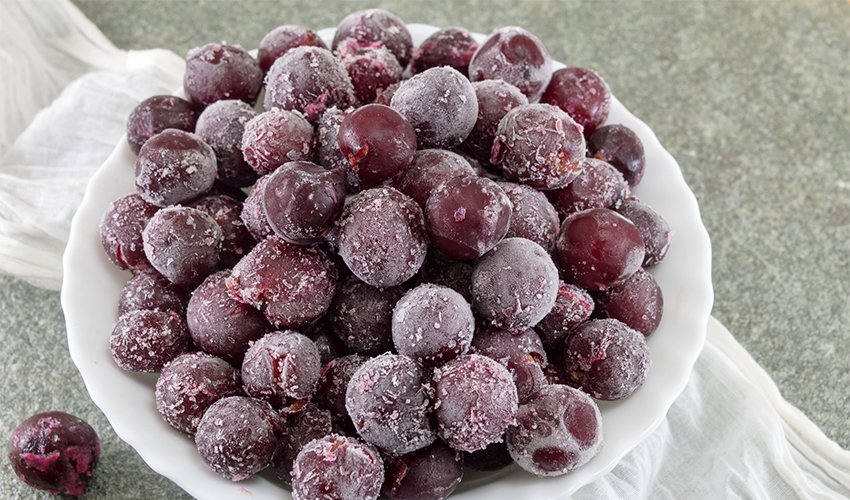 Frozen grapes
A serving of grapes (about 30) is 100 calories.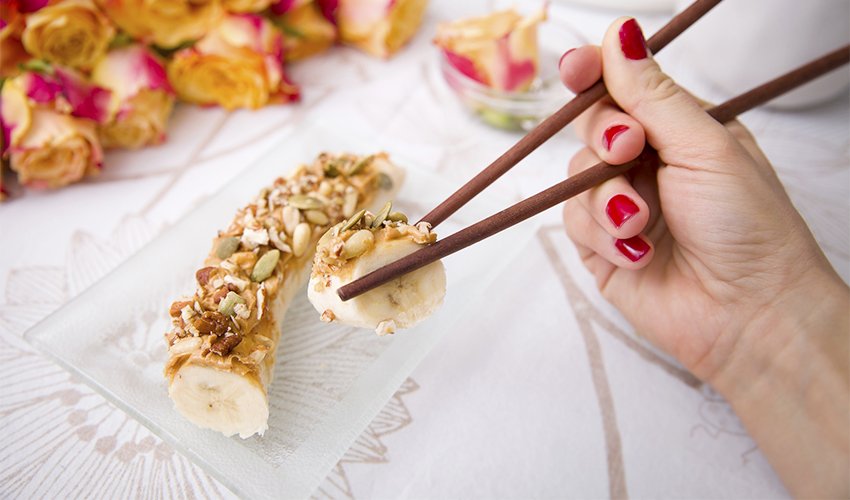 Banana "Sushi"
This souped-up version of the classic peanut butter and banana snack has more protein to help keep you feeling fuller for longer. Chop a banana, top with vegan peanut butter, and top with your favorite nuts over the top.
For a little extra spice, sprinkle a little bit of cinnamon. Try freezing them after inserting a Popsicle stick kabob-style for a refreshing and healthy summer treat.
The calories in this snack will vary according to the type of peanut butter and nuts you use, but one serving is about 115 calories.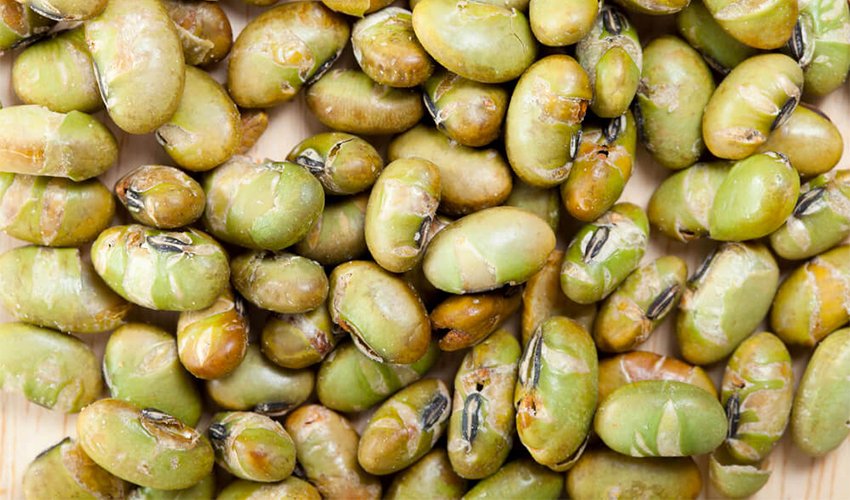 Salted or Toasted Edamame
Edamame is a great vegan snack because it is high in protein and can be cooked in a variety of ways, so you never have to get tired of eating the same thing. It's delicious straight out of the bag with some sea salt, but roasting them will give you a satisfying crunch that's better than potato chips.
To make them, preheat your oven to 450 degrees fahrenheit. In a bowl, toss two cups of shelled, thawed, edamame with two teaspoons of olive oil and a teaspoon of sea salt. Spread on a baking sheet and bake between 12 and 15 minutes. Top with sesame seeds if desired and baked for five more minutes.
One serving of this snack is about 155 calories and has 13 grams of fiber. Try it after a workout or when you're on the go.
Avocados and Crackers
Avocados are packed full of healthy fats, vitamins, and other nutrients that help fuel your body and keep it running at its best. Consuming that with healthy carbohydrates from your favorite vegan-friendly whole grain crackers will help keep your blood sugar levels consistent throughout the day.
You can also substitute crackers for rice cakes, lentil cakes, or whatever you prefer.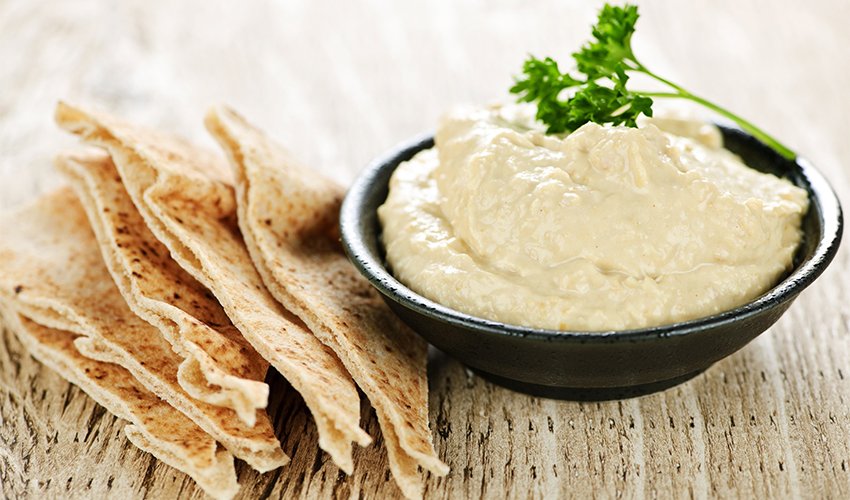 White Bean Dip and Pita Chips
Make sure you get the most out of your calories by eating foods that have plenty of protein and fiber.
Making the dip is as simple as blending white or cannellini beans with olive oil, lemon juice, garlic, and your preferred choice of herbs. You can try it with pita bread, but if you're looking for a crunchy alternative, brush them with olive oil and bake for ten minutes at 400 degrees.
Sponsored by Food to live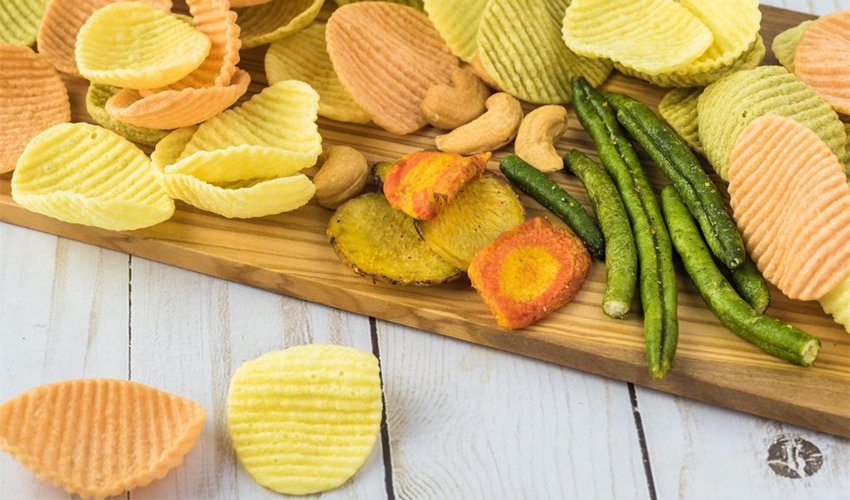 Veggie Chips
Steer clear of the processed vegetable chips at the store and make them at home instead. You'll know exactly what goes into this tasty snack and save tons of money in the process.
You can bake them or dehydrate them for a low-calorie vegan snack. Thinly slice them and bake at 200-250 for 30-60 minutes.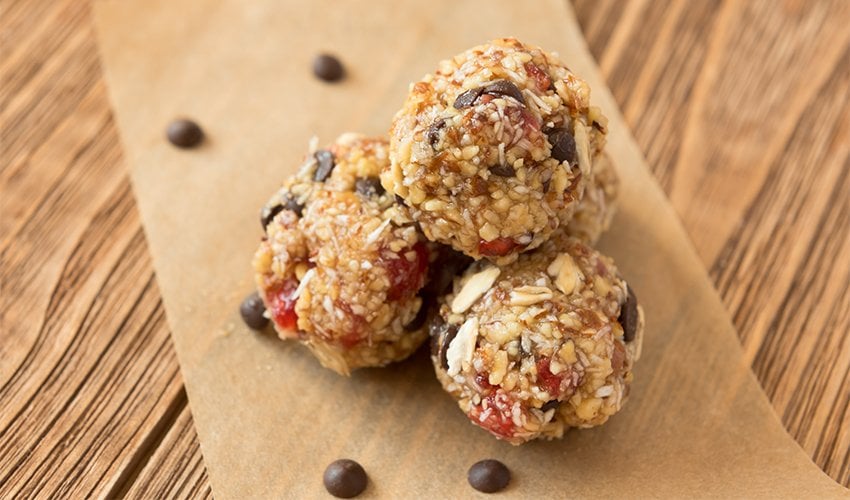 No-bake Protein Bites
To make them, mix one cup of old-fashioned oats, a half cup of vegan peanut butter, 1/3 cup of maple syrup (this is optional, and you can also substitute honey), two tablespoons of hemp or chia seeds, and two tablespoons of raisins. Combine ingredients well, then divide and roll the batter into balls and store in your refrigerator.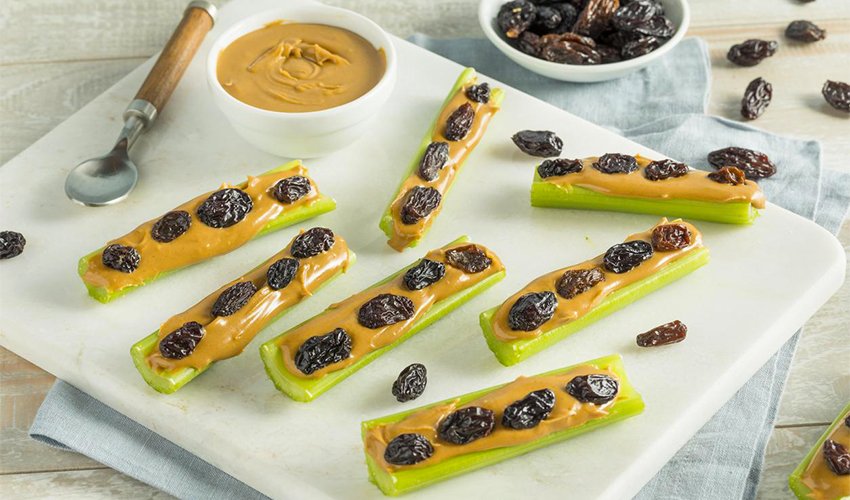 Ants on a Log
This snack isn't just for kids! It's also a tasty option for adults and takes next to no time to make.
Chop the celery into your desired length, then fill with your favorite peanut butter. Top with raisins and enjoy.