May 15, 2018 · Written by Foodtolive Team
Classic Tomato Basil Bruschetta
Prep Time 15 minutes | Cook Time 15 minutes | Total Time 30 minutes | 4 Servings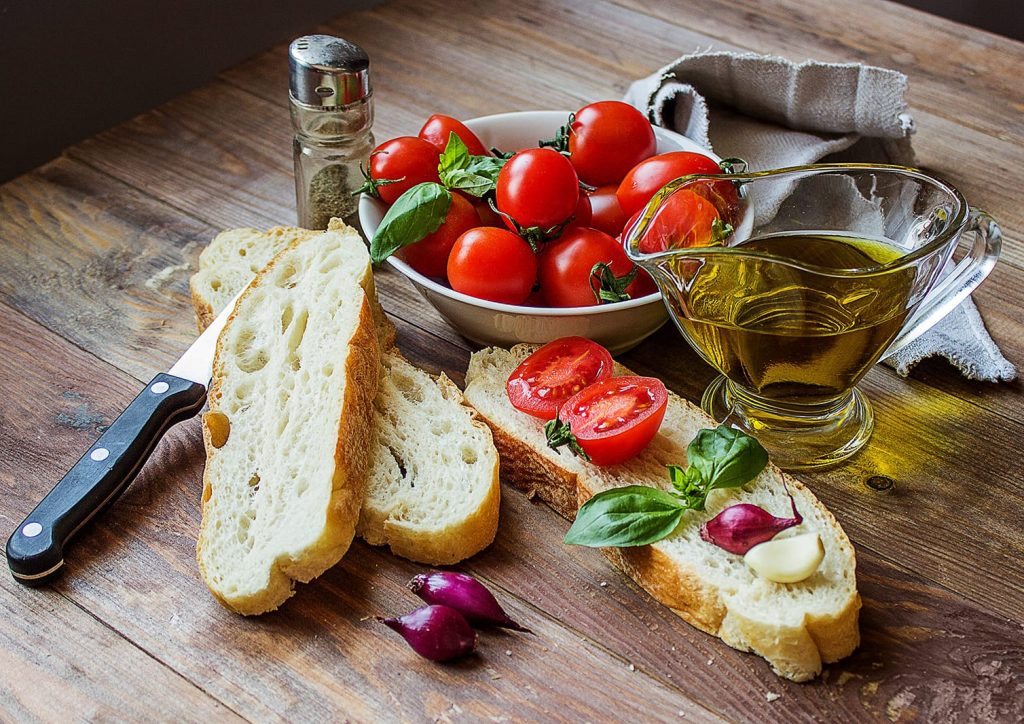 INGREDIENTS:
4 cups diced tomatoes
1/2 cup red onion (or shallot), minced
1 large garlic cloves, minced
1/4 cup olive oil
8 fresh basil leaves, chopped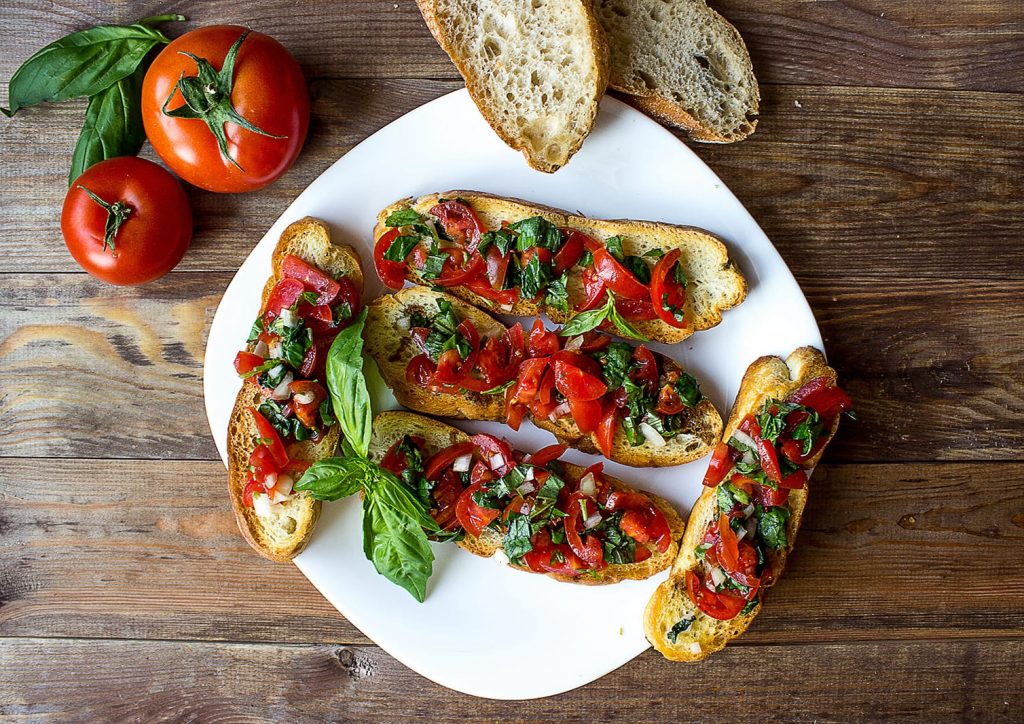 INSTRUCTIONS:
Mix diced tomatoes, minced onion, garlic, and basil in a bowl.
Drizzle olive oil over the mixture.
Season with salt and pepper, and gently toss.
Let it sit for 15-20 minutes.
Toast slices of bread until crisp.
Spoon the Bruschetta mixture onto the toasted bread.
Serve immediately as an appetizer. Enjoy!