May 15, 2018 · Written by Foodtolive Team
Classic Tomato Basil Bruschetta
Enjoy! 😉
Prep Time 15 minutes | Cook Time 15 minutes | Total Time 30 minutes | 4 Servings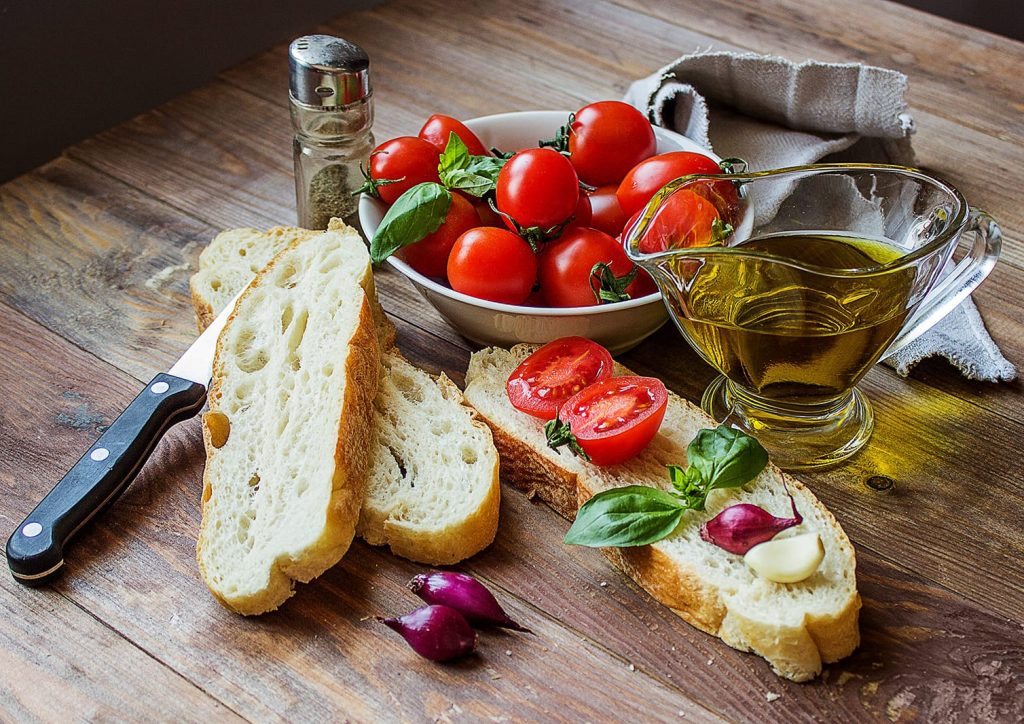 INGREDIENTS:
4 cups diced tomatoes
1/2 cup red onion (or shallot), minced
1 large garlic cloves, minced
1/4 cup olive oil
8 fresh basil leaves, chopped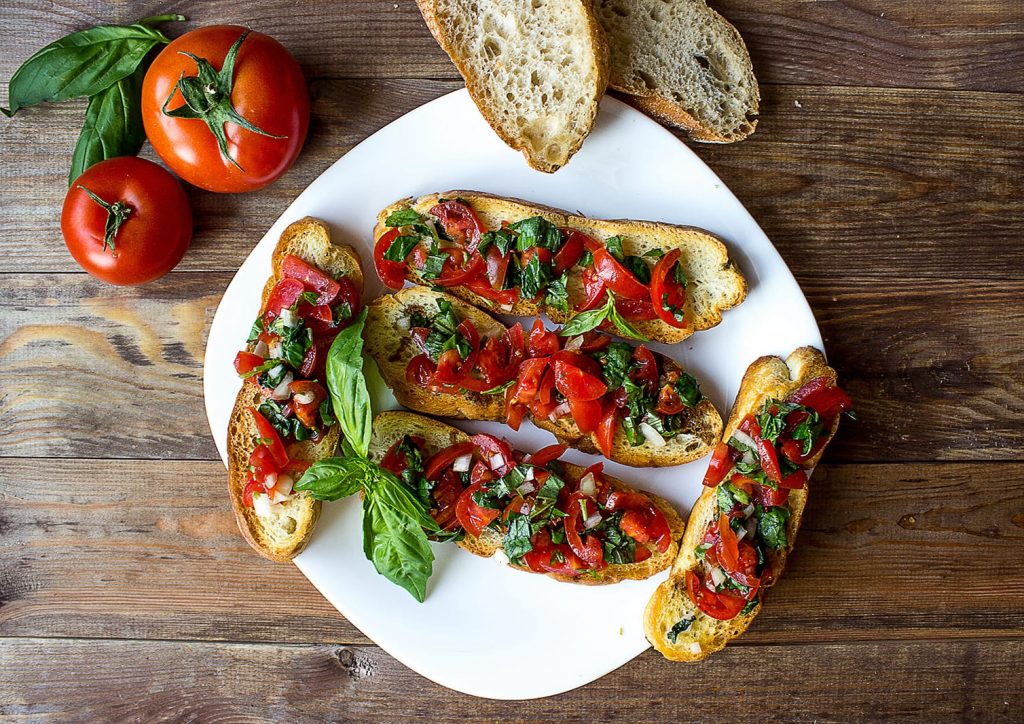 INSTRUCTIONS:
In a large bowl, mix together all of the ingredients.
Preheat your oven to 350 degrees.
Grease a baking pan with olive oil.
Place slices of baguette onto a baking pan and bake for about 10 minutes, until light golden brown.
Top each slice with a spoonful of the tomato mixture.