June 09, 2020 · Written by Foodtolive Team
Easy Vegan Spinach Breadsticks
Light and crunchy spinach version of traditional Italian breadsticks or Italian Grissini which taste delicious and have the perfect snap!
Prep Time: 1 hour | Cook Time: 15 min | Total Time: 1 hour 15 min | Servings: 4
INGREDIENTS: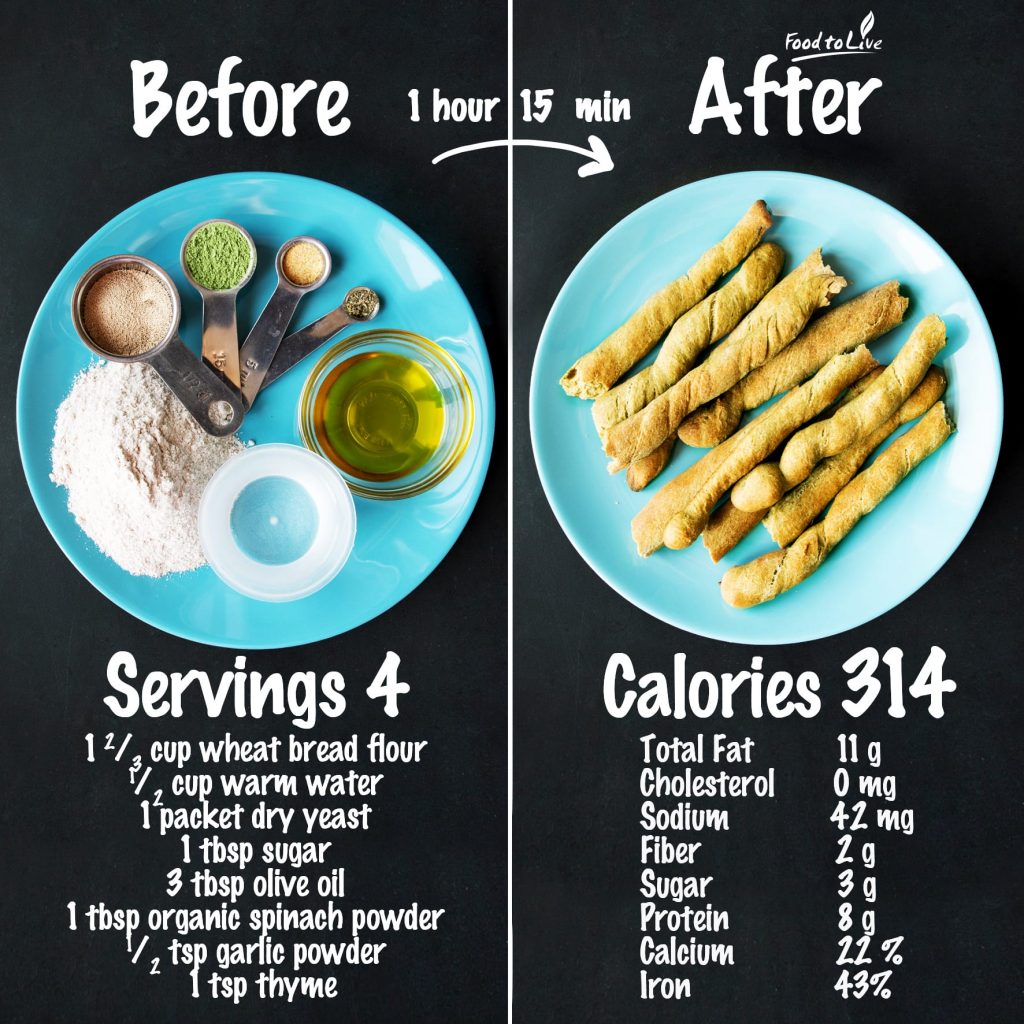 INSTRUCTIONS:
Mix warm water and sugar in a bowl. Sprinkle yeast on top. Wait for 5-10 min until it's frothy.
In a bigger bowl, mix flour, spinach powder, garlic powder, thyme, and a pinch of salt.
Pour frothy yeast mix and olive oil into the big bowl.
Stir till it's dough. If it's sticky, add some more flour.
Knead it for 5-7 min till smooth.
Let it rise for 1-1.5 hours in a warm place, covered.
Heat oven to 375°F (190°C), and use parchment paper on a baking sheet.
Punch down the dough. Make breadsticks and put them on the sheet.
Bake for 12-15 min, until they're golden brown.
Let them cool a bit, and enjoy your spinach breadsticks!
This recipe adapted from Yuzu Bakes
Video Recipe