February 03, 2020 · Written by Foodtolive Team
Vegan Mac and Cheese
This classic baked vegan mac and cheese is ultra cheesy, saucy and creamy!
Prep Time: 5 min | Cook Time: 20 min | Total Time: 25 min | Servings: 4
INGREDIENTS: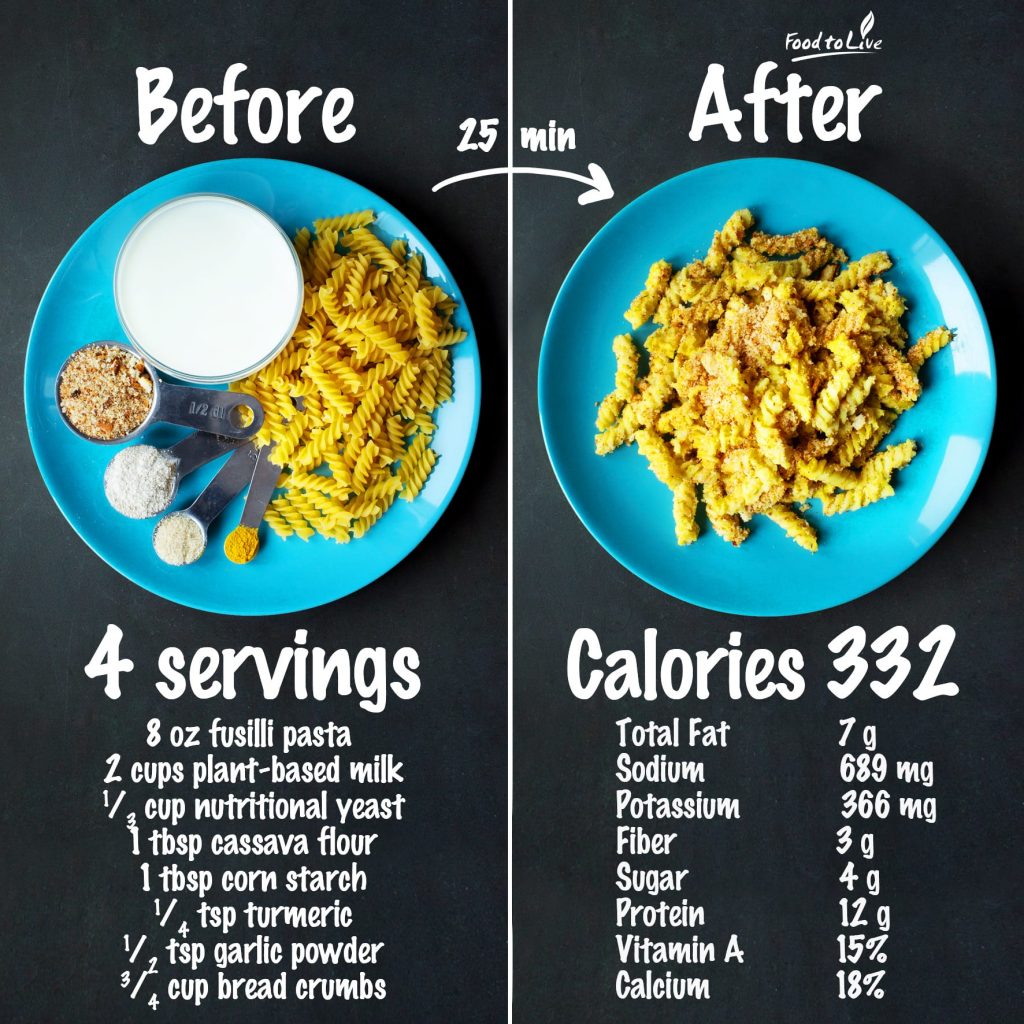 INSTRUCTIONS:
Pre-heat oven to 350° F.
Boil pasta of choice according to package directions. Drain rinse and set aside. (Cook it al dente).
Add plant-based milk, cassava flour, corn starch, turmeric, garlic powder, and salt to a saucepan.
Stir with a whisk. Keep whisking for a few minutes after it has boiled until it thickens.
Mix the drained pasta in with the sauce.
Stir well.
Pour the mac and cheese into a lightly greased casserole dish.
Top with breadcrumb (or top with shredded vegan cheese).
Bake at 350° F for 20 minutes until it starts to bubble and the breadcrumbs have turned slightly golden.