February 03, 2020 · Written by Foodtolive Team
Vegan Mac and Cheese
Get ready to savor the ultimate comfort food with a plant-based twist! Today, we're diving into the world of Vegan Mac and Cheese. Creamy, dreamy, and entirely dairy-free, this recipe proves that you can enjoy the classic cheesy goodness guilt-free.
Prep Time: 5 min | Cook Time: 20 min | Total Time: 25 min | Servings: 4
INGREDIENTS: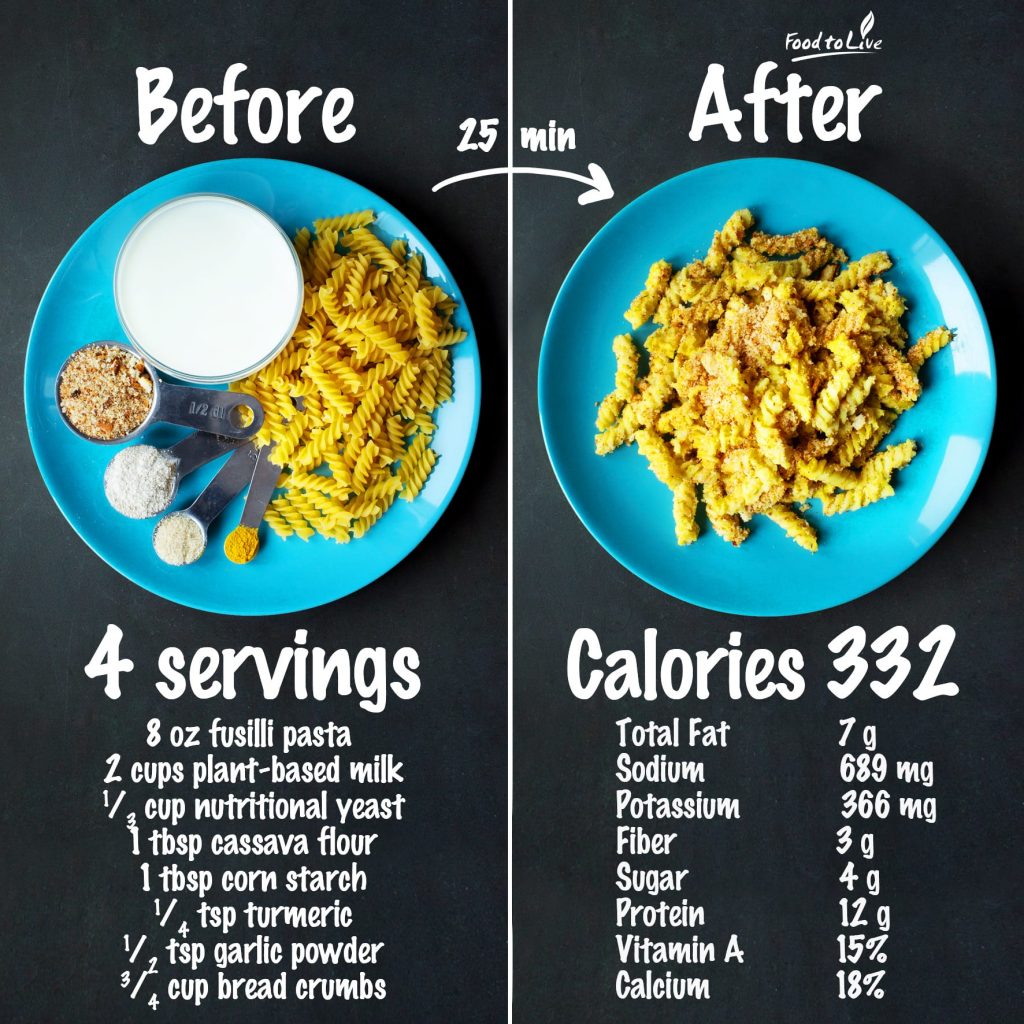 INSTRUCTIONS:
Start by preheating your oven to 350°F.
Cook your pasta following the package instructions until it's perfectly al dente. Once cooked, drain, rinse, and set it aside.
In a saucepan, combine plant-based milk, cassava flour, corn starch, turmeric, garlic powder, and salt.
Stir the mixture with a whisk, ensuring it's well combined. Continue whisking for a few minutes after it comes to a boil until it thickens beautifully.
Now, incorporate the drained pasta into the luscious sauce, stirring thoroughly to coat every pasta piece.
Transfer this creamy mac and cheese into a lightly greased casserole dish.
For an added touch, sprinkle breadcrumbs on top, or if you prefer, you can also use shredded vegan cheese as a topping.
Bake your creation at 350°F for approximately 20 min, or until it starts to bubble and the breadcrumbs turn a delightful shade of golden brown.
Enjoy your homemade vegan Mac & Cheese!
This recipe adapted from The Hidden Veggies
Video Recipe