May 24, 2022 · Written by Foodtolive Team
Easy Vegan Cheese Sauce
The perfect vegan cheese recipe to enjoy with anything you like! Сreamy cheesy nut-free deliciousness! Just 8 simple ingredients are required. Ready in 5 minutes!
Prep Time: 1 min | Cook Time: 4 min | Total Time: 5 min | Servings: 1.5 cups
Calories: 128 | Total Fat: 9.7g | Fiber: 2g | Sugar: 2.1g | Protein: 3.7g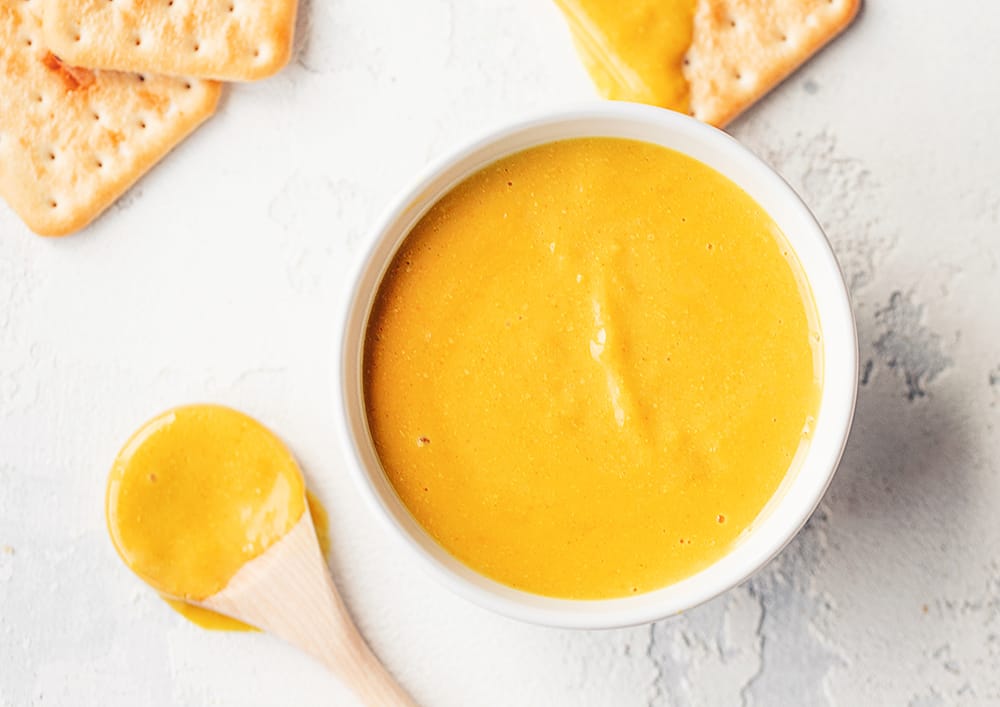 INGREDIENTS: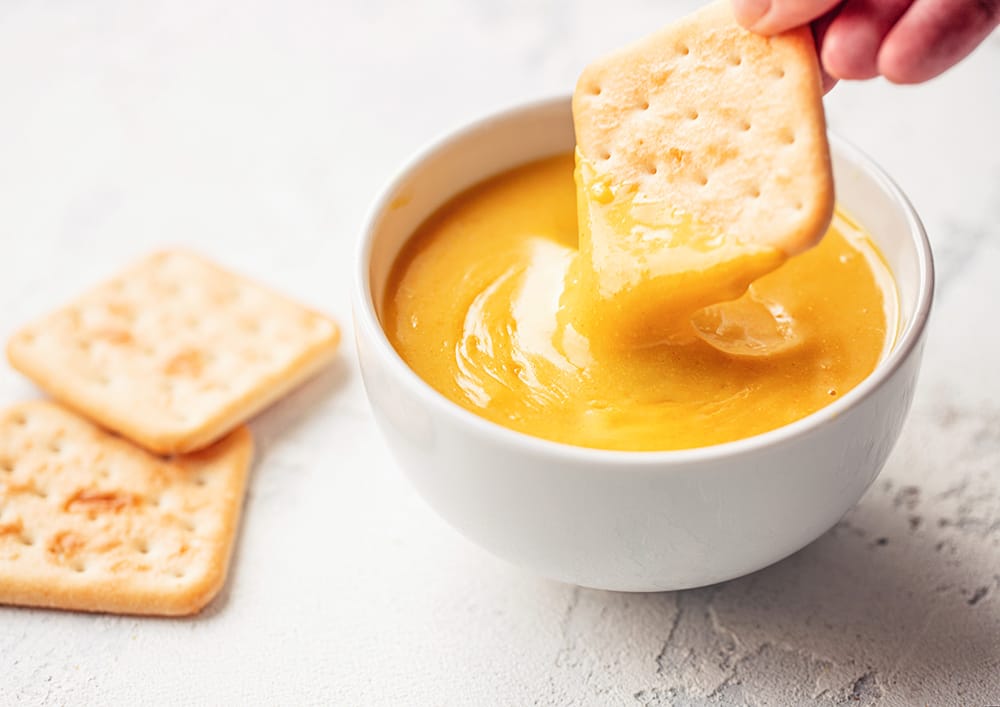 INSTRUCTIONS:
Whisk all ingredients together in a medium-sized pot.
Once everything is combined, turn on the heat, and bring the cheese sauce to a simmer while stirring constantly.
Let simmer for about 2 minutes until the sauce is stretchy.
Enjoy immediately! You can use this cheese sauce everywhere: nachos, crackers, pizza, mac and cheese, baked potatoes, quesadillas, fries, and more.
NOTE:
Store the sauce in the fridge for up to 4 days. It will change the texture and thicken once chilled. To thin it out again, simply reheat in a saucepan and whisk in 1-2 tbsp milk if needed.
This recipe adapted from Ela Vegan
Video Recipe