April 20, 2021 · Written by Foodtolive Team
Rosemary Cashew Flour Biscuits
These rosemary biscuits are the ultimate comfort food because they are buttery, flakey, and so delicious. Work great for breakfast, or a side for lunch and dinner.
Prep Time: 15 min | Cook Time: 20 min | Total Time: 35 min | Servings: 8 biscuits
INGREDIENTS:
1 ½ cups cashew flour
1 cup Parmesan cheese, grated
2 tbsp rosemary, chopped dried/fresh
1 egg
2 tbsp unsalted butter, melted
½ tsp garlic powder
½ tsp baking powder
½ tsp sea salt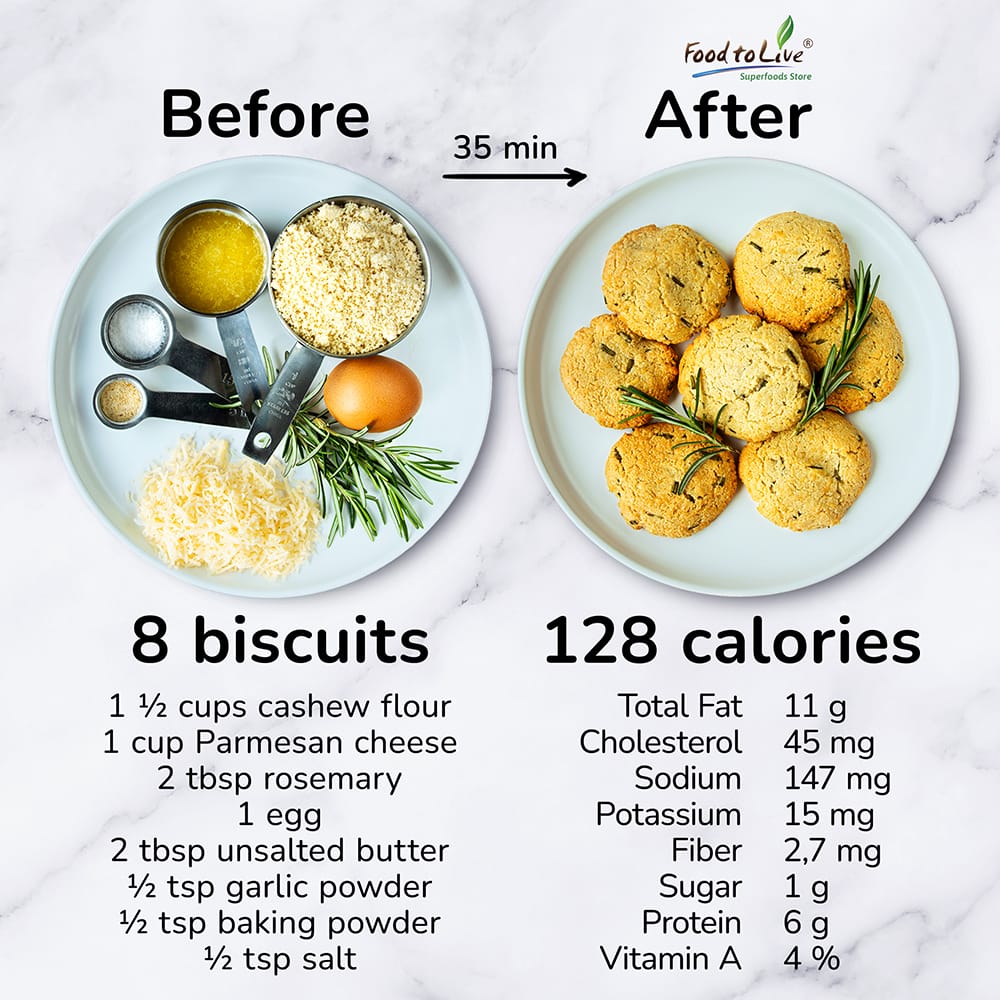 INSTRUCTIONS:
Preheat the oven to 180C/350F degrees.
Mix together cashew flour, baking powder, garlic powder, and salt.
Add the egg and butter and blend well.
Mix in the cheese and rosemary until you have a blended dough.
Roll small balls of the biscuit dough and place on a parchment paper-lined baking tray. Flatten the biscuits with the palm of your hand.
Bake for 15-20 minutes until golden brown and firm.