April 20, 2021 · Written by Foodtolive Team
Rosemary Cashew Flour Biscuits
Welcome to our kitchen, where we're about to whip up a batch of Rosemary Cashew Flour Biscuits. These biscuits are a unique blend of earthy rosemary and rich cashews. Whether you're looking for a delightful breakfast or a tasty side dish, these biscuits have got you covered. Let's get started!
Prep Time: 15 min | Cook Time: 20 min | Total Time: 35 min | Servings: 8 biscuits
INGREDIENTS:
1 ½ cups cashew flour
1 cup Parmesan cheese, grated
2 tbsp fresh rosemary, chopped
1 egg
2 tbsp butter, melted
½ tsp garlic powder
½ tsp baking powder
½ tsp sea salt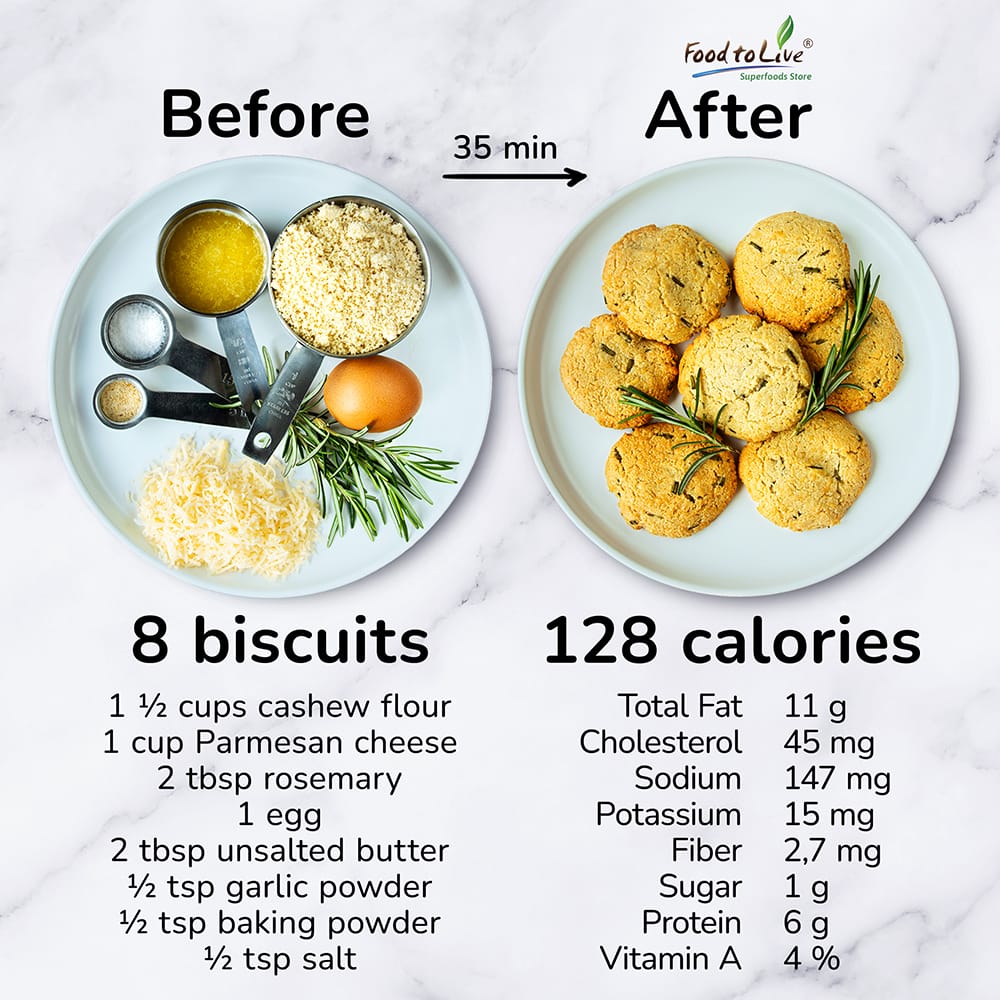 INSTRUCTIONS:
Preheat your oven to 180°C (350°F).
In a bowl, combine cashew flour, baking powder, garlic powder, and salt.
Add the egg and butter, then mix thoroughly.
Stir in the cheese and rosemary until everything's well combined.
Shape small portions of the dough into balls and place them on a baking sheet lined with parchment paper. Flatten each biscuit gently with your hand.
Bake for 15-20 min until they turn a lovely golden brown and feel firm to the touch. Enjoy your homemade biscuits!
This recipe inspired by Thrive Market
Video Recipe