May 19, 2019 · Written by Foodtolive Team
Spicy Rosemary Roasted Brazil Nuts
Spicy Rosemary Roasted Brazil Nuts are dead simple to make and will fill your kitchen with a wonderful aroma.
Prep Time: 5 min | Cook Time: 15 min | Total Time: 20 min | Servings: 4
INGREDIENTS: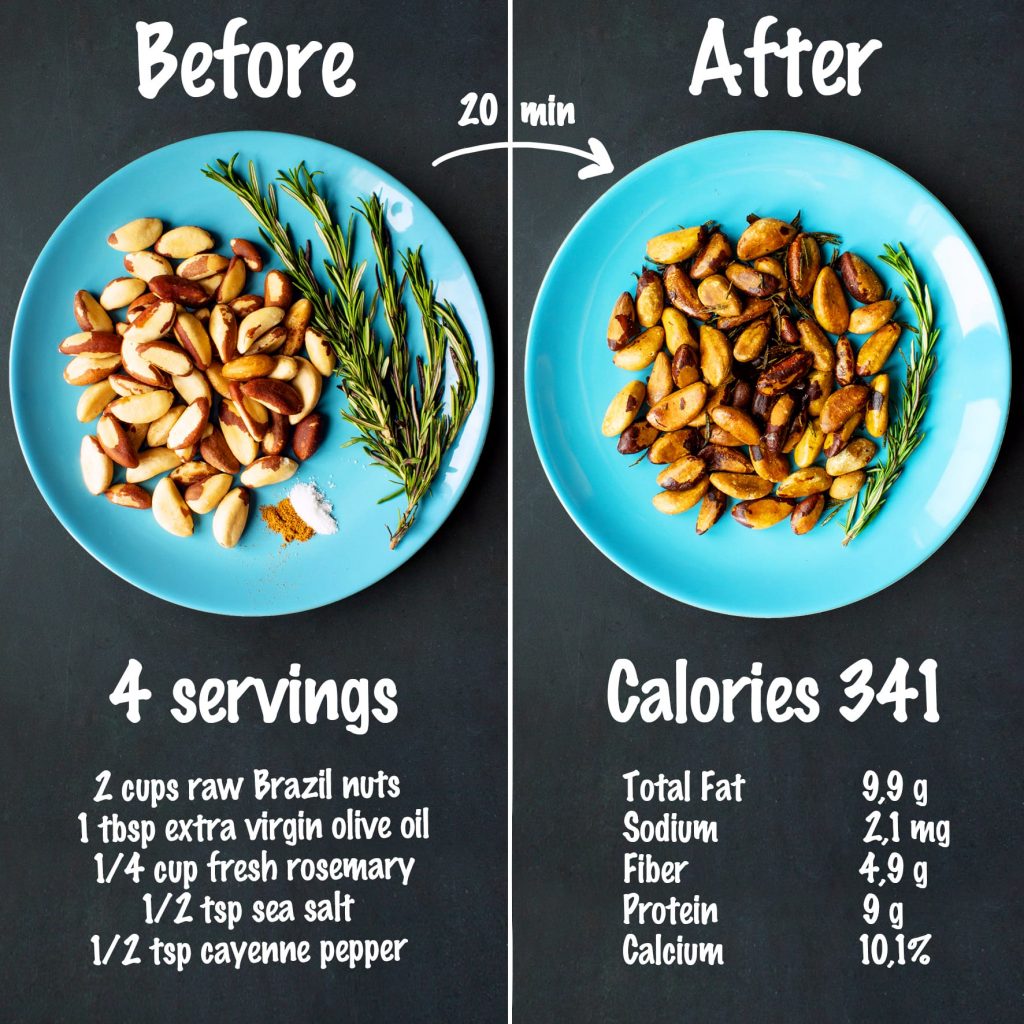 INSTRUCTIONS:
Preheat oven to 350 F (175 C)
Place Brazil nuts in a bowl and add rosemary.
Drizzle with olive oil and sprinkle with sea salt and cayenne pepper, tossing to coat evenly and completely.
Cover baking sheet with baking paper. Pour nuts onto baking paper and spread evenly in a single layer.
Place in oven and roast for 15-17 minutes.
Remove from oven and let cool to room temperature before eating.