October 12, 2019 · Written by Foodtolive Team
Crispy Baked Sweet Potato Fries
These Crispy Baked Sweet Potato Fries are a perfect blend of sweet and savory, and they're baked to perfection, so you can enjoy that wonderful crunch without the guilt of deep frying!
Prep Time: 35 min | Cook Time: 40 min | Total Time: 75 min | Servings: 4
INGREDIENTS: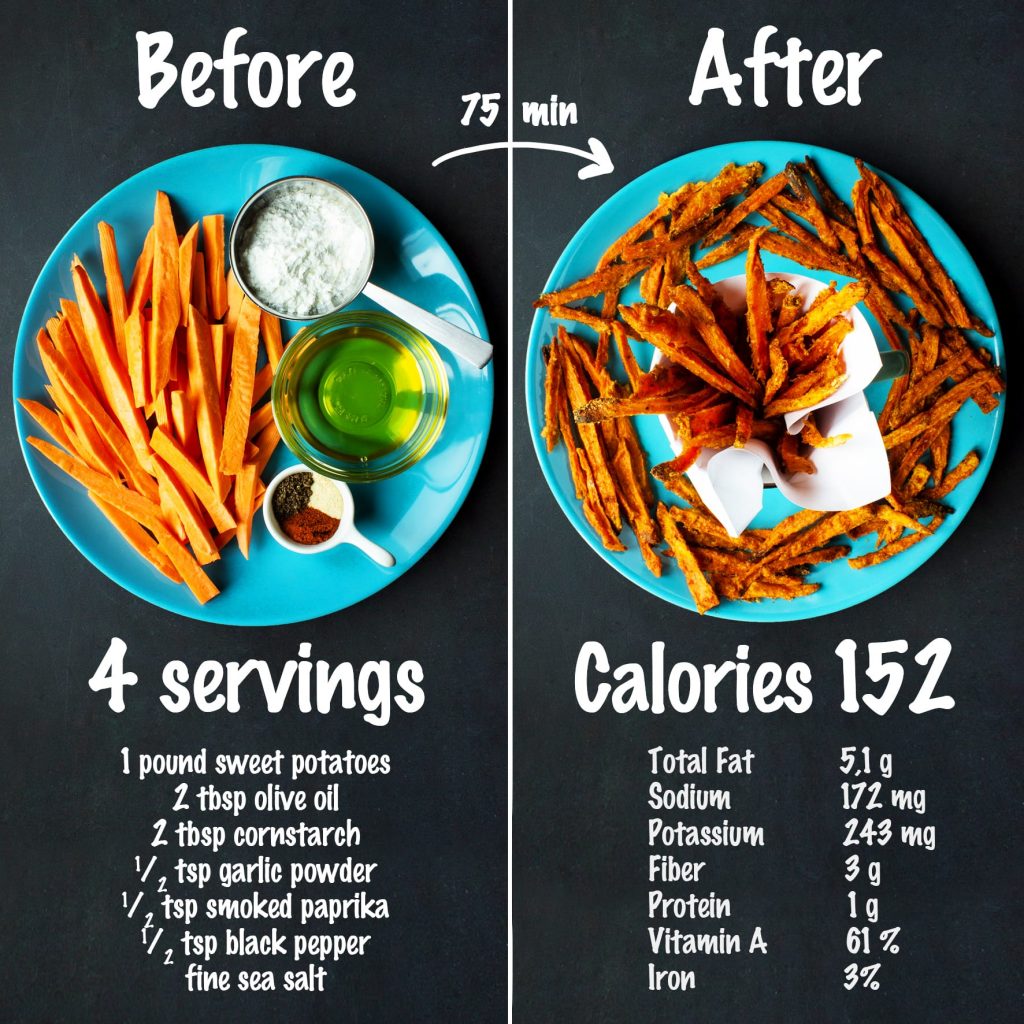 INSTRUCTIONS:
Preheat your oven to 425°F (220°C) and line a baking sheet with parchment paper for easy cleanup.
Wash and peel the sweet potatoes. Then, cut them into uniform matchstick-sized fries, about 1/4-inch wide.
In a large mixing bowl, combine the olive oil, arrowroot powder, garlic powder, smoked paprika, sea salt, and ground black pepper. Mix well to create a seasoned oil mixture.
Add the sweet potato fries to the bowl with the seasoned oil mixture. Toss the fries until they are evenly coated with the mixture.
Arrange the coated sweet potato fries in a single layer on the prepared baking sheet, making sure they are not overcrowded. This allows them to crisp up nicely in the oven.
Bake the fries in the preheated oven for approximately 20-25 min, flipping them halfway through the cooking time. They should be golden brown and crispy on the outside when done, and tender on the inside.
Once baked to your desired crispiness, remove the sweet potato fries from the oven and let them cool slightly before serving.
Enjoy your homemade crispy baked sweet potato fries as a delicious and healthier alternative to traditional fries. You can dip them in your favorite sauce or enjoy them on their own!
This recipe adapted from Gimme Some Oven
Video Recipe