October 04, 2021 · Written by Foodtolive Team
Amaranth Sweet Potato Gnocchi
Making gnocchi at home is the easiest thing ever, and homemade is so much better than store-bought. This autumn-inspired Amaranth Sweet Potato Gnocchi recipe is a comfort dish that will make weekend dinner a thousand times better!
Prep Time: 10 min | Cook Time: 50 min | Total Time: 1 hour | Servings: 4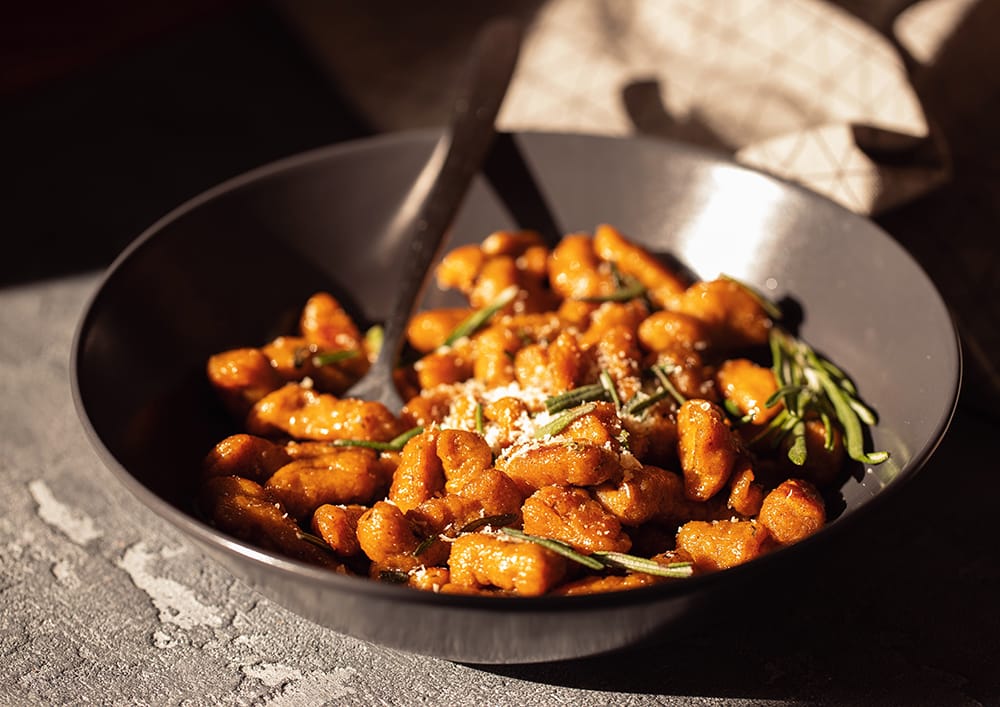 INGREDIENTS: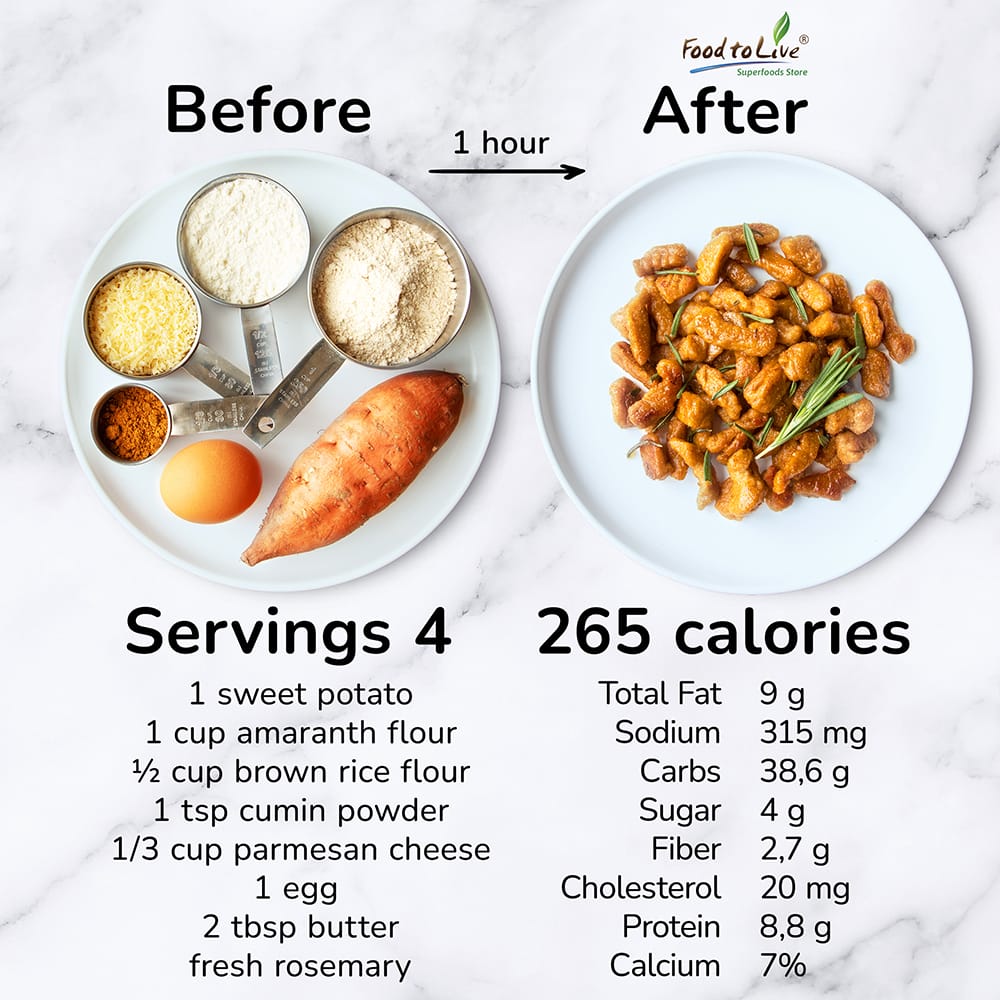 INSTRUCTIONS:
Preheat the oven to 400º F (200º C).
Wash and dry the sweet potato. Then prick it with a fork and bake for 40 min.
When soft, take the potato out of the oven to cool off. Then take the skin off and mash it with a fork until smooth.
To the bowl with the mashed potato, add the egg, flours, cumin powder, salt, and parmesan cheese. Mix to combine.
Put the dough on a flour dusted cutting board and knead it until smooth and not sticky. Add more flour if necessary.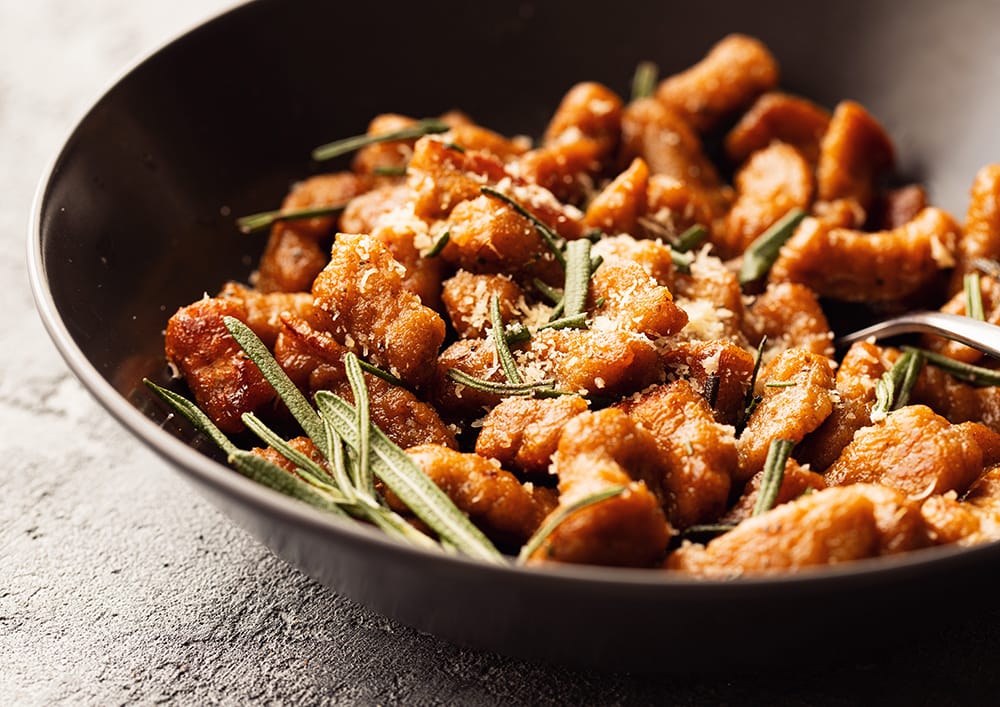 Working one portion of the dough at a time, roll it into a long roll, about one inch (2.5 cm) wide. Using a knife, cut the roll into small rectangles. You may leave them as such or give them a pattern by rolling each rectangle down the back of the work.
Meanwhile, bring a large pot of water to a boil. Then, drop the gnocchi into the boiling water in batches and cook them for 2-3 min, or until they float on the surface. Drain well.
To serve, add the butter and fresh rosemary sprigs to the skillet and heat them up. Then add the gnocchi and cook for a few minutes until lightly brown.
Serve warm with parmesan cheese and fresh rosemary.
ENJOY