May 24, 2021 · Written by Foodtolive Team
Easy Homemade Rice Noodles
You don't need any fancy tools for this simple Homemade Rice Noodles recipe. With only six basic ingredients, you can easily whip up these noodles in your own kitchen. There's something truly special about the taste and texture of freshly made pasta that you just can't beat.
Prep Time: 25 min | Cook Time:  5 min | Total Time:  30 min | Servings: 4
INGREDIENTS: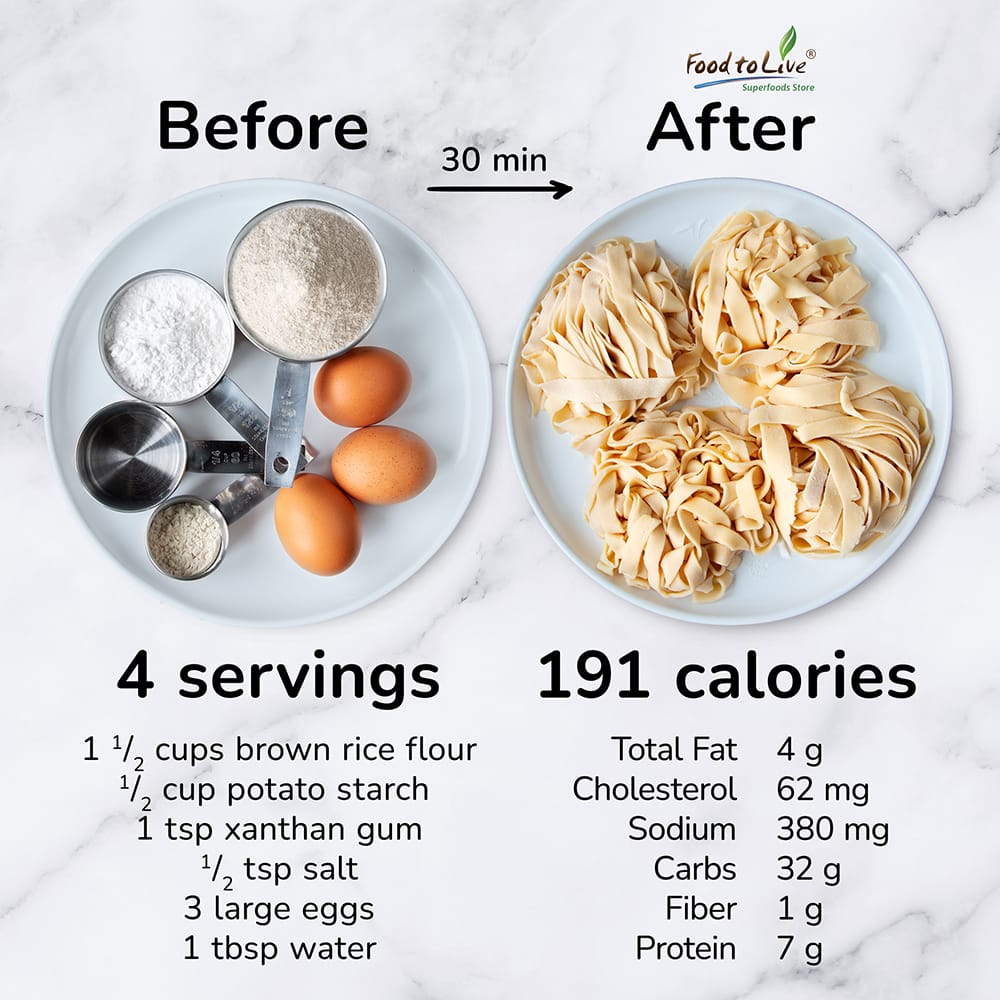 INSTRUCTIONS:
Mix brown rice flour, potato starch, xanthan gum, and salt in a big bowl. Add eggs and water, and stir with a wooden spoon until it's doughy.
Sprinkle some brown rice flour on your counter. Put the dough on it (even if it's crumbly) and knead a bit until it's somewhat smooth. Cover and let it sit for 15 min.
Divide the dough into four parts, working on one at a time and keeping the others covered.
On a floured surface, roll out the dough as thin as you can and cut it into strips using a pizza cutter or a knife.
For immediate use, toss the noodles in boiling salted water and cook for about 5 minutes until they're soft. Drain and serve.
To store them, let the noodles dry for 1-2 hours so they don't stick together. Then, put them in a ziplock bag or a container. You can keep them in the fridge for up to 4 days or in the freezer for up to 3 months.
This recipe adapted from Bob's Red Mill
Video Recipe