September 26, 2018 · Written by Foodtolive Team
Crispy Chickpea Nuggets
Get a protein and fiber boost from these chickpea nuggets. They're a wholesome substitute for chips and sugary snacks that kids will adore. Relish the satisfying crunch and nutritious goodness in each bite!
Prep Time 5 minutes | Cook Time 25 minutes | Total Time 30 minutes | 4 Servings
INGREDIENTS: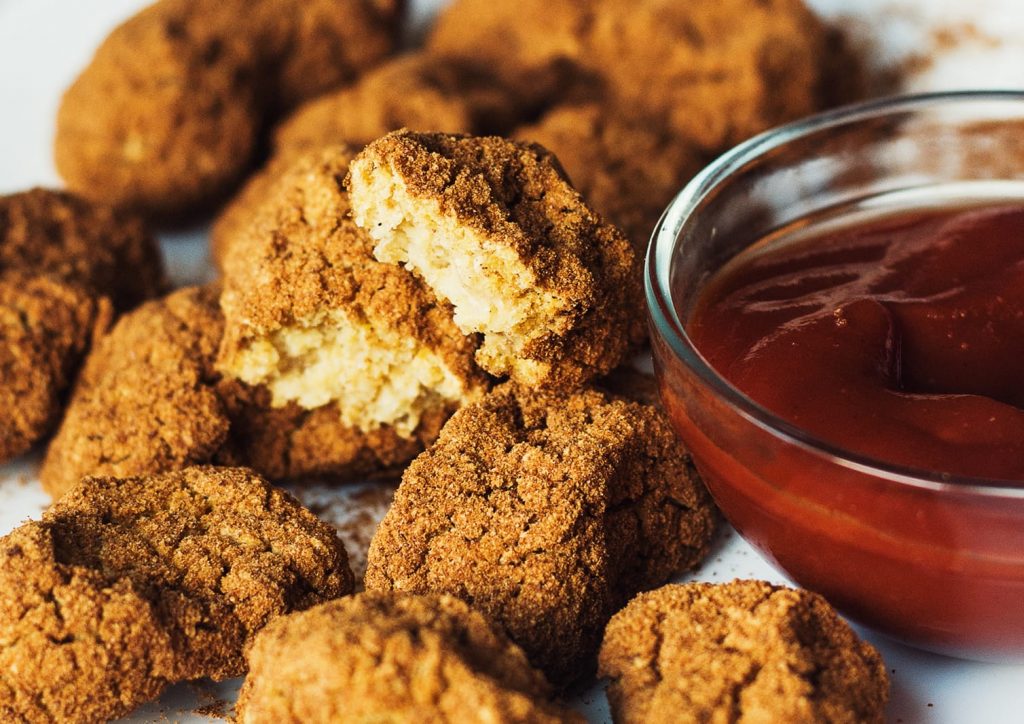 INSTRUCTIONS:
Preheat your oven to 375°F (190°C).
Strain the cooked chickpeas, but keep 1/4 cup of the liquid.
In a food processor, add the cooked chickpeas, oat flour, chickpea liquid, garlic powder, salt, and black pepper. Mix until everything is well incorporated and forms a dough-like consistency.
Take small portions of the mixture and shape them into nugget-sized pieces. You can make them round or rectangular, depending on your preference.
Roll each nugget in the panko breadcrumbs, ensuring they are evenly coated for that crispy exterior.
Place the nuggets on a baking sheet lined with parchment paper. Bake for about 20-25 min or until they are golden and crispy.
Your chickpea nuggets are ready to be enjoyed! Serve them with your favorite dipping sauce.
This recipe adapted from The Kitchn
Video Recipe