July 31, 2018 · Written by Foodtolive Team
Easy Vegan White Bean Burgers
These easy vegan white beans burgers are a great alternative to the traditional burgers. It uses nutritious white beans to make burgers. It is well seasoned, crispy, hearty and filling with lots of dietary fiber that promotes weight loss.
Prep Time 30 minutes | Cook Time 5 minutes | Total Time 35 minutes | 6 Servings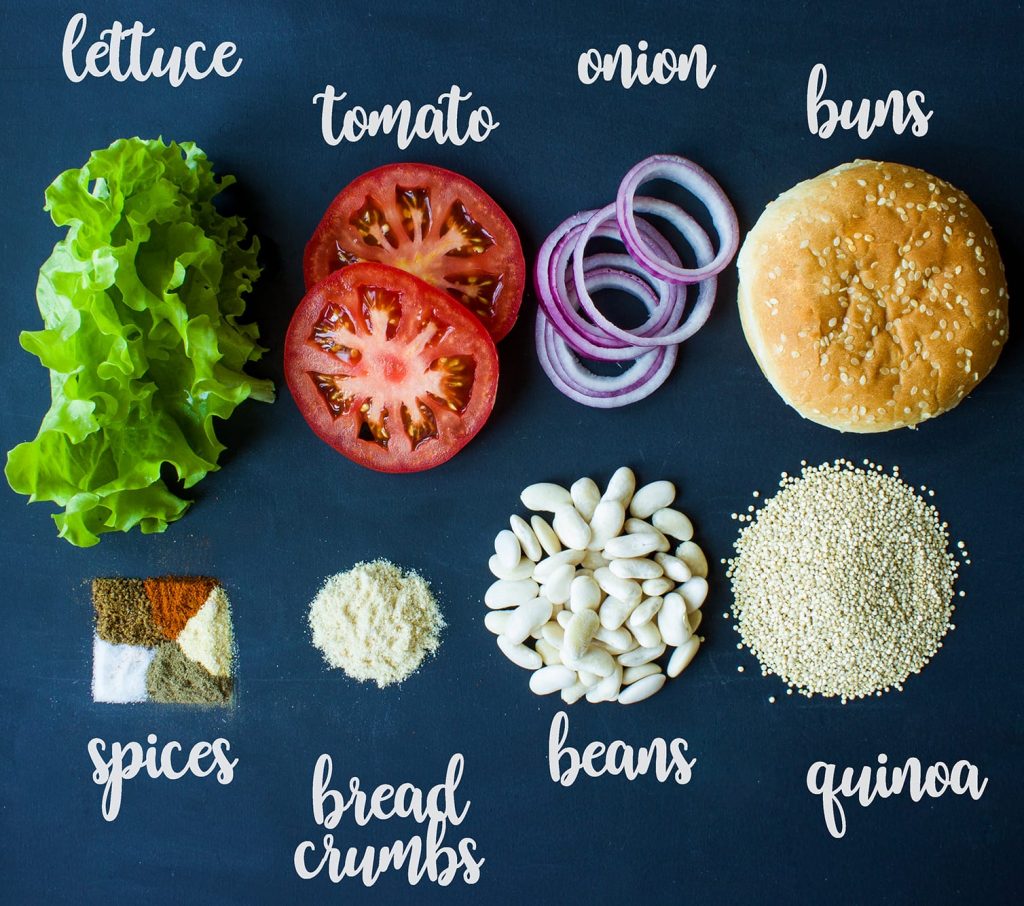 INGREDIENTS:
1 cup cooked quinoa
1cup white beans, rinsed and drained
1 teaspoon ground cumin
1 teaspoon paprika
1 teaspoon garlic powder
1/2 teaspoons salt
1/4 cup salsa
1/4 cup + 2 tablespoons breadcrumbs, divided gluten-free if necessary
Olive oil, for browning burgers
6 hamburger buns, gluten-free if necessary
Optional toppings: lettuce, tomato, mayo (vegan), onion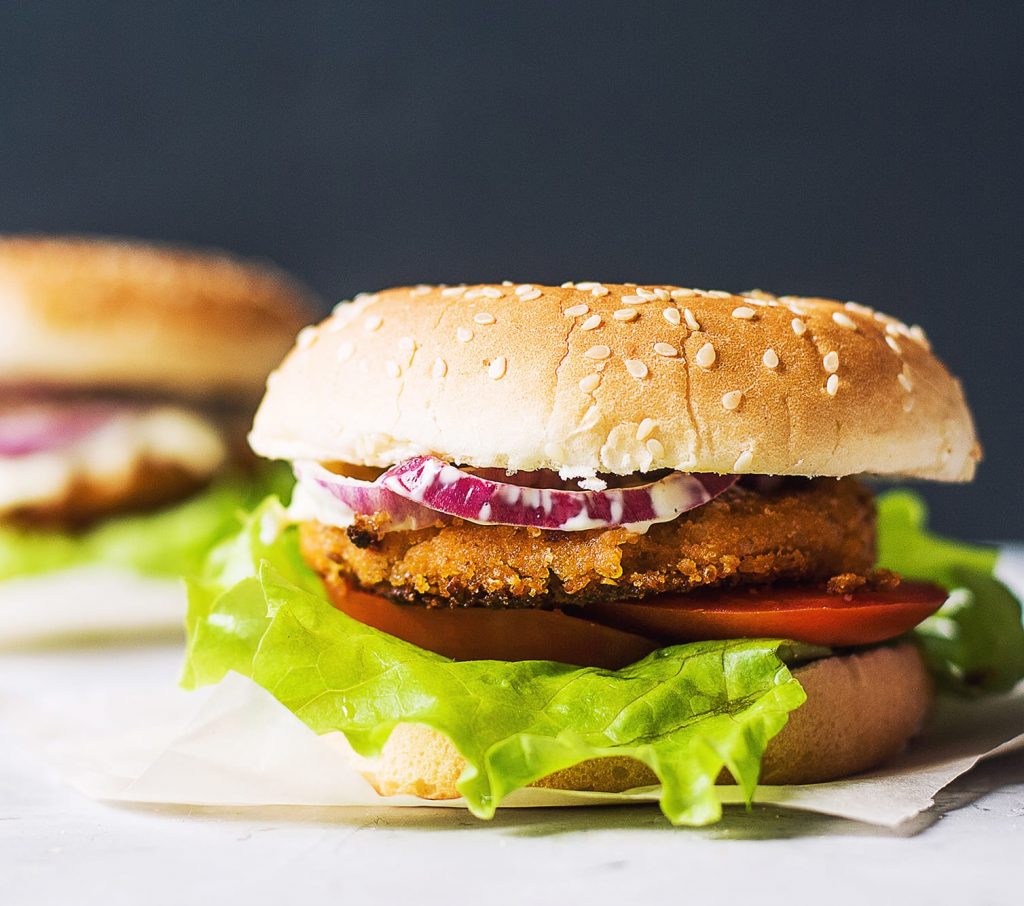 INSTRUCTIONS:
Add all ingredients plus 1/4 cup of the bread crumbs to a food processor. Process for 45-60 seconds, until all ingredients are blended together, but still a little bit chunky. Transfer mixture to a medium-sized bowl and refrigerate for about ten minutes. Remove from the refrigerator and stir in the remaining 2 tablespoons of breadcrumbs. Form mixture into patties. You will get about 6 patties, depending on the size you make them. Line a large sheet pan with parchment paper and place black bean burgers on. Refrigerator for about 20 minutes.
Heat a large pan over medium heat and coat the bottom with olive oil. Cook the burgers for about 3-5 minutes on each side, until crisp and heated through. Top with your favorite burger toppings and enjoy!