June 09, 2022 · Written by Foodtolive Team
Extra Crispy Baked Onion Rings
If you love homestyle onion rings, this recipe is a must-try! These extra crispy baked onion rings are just as crunchy and delicious as the fried version. The recipe is surprisingly simple to make and never fails to satisfy.
Prep Time: 15 min | Cook Time: 15 min | Total Time: 30 min | Servings: 12 bites
Calories: 284 | Total Fat: 14g | Fiber: 3g | Sugar: 9g | Protein: 5g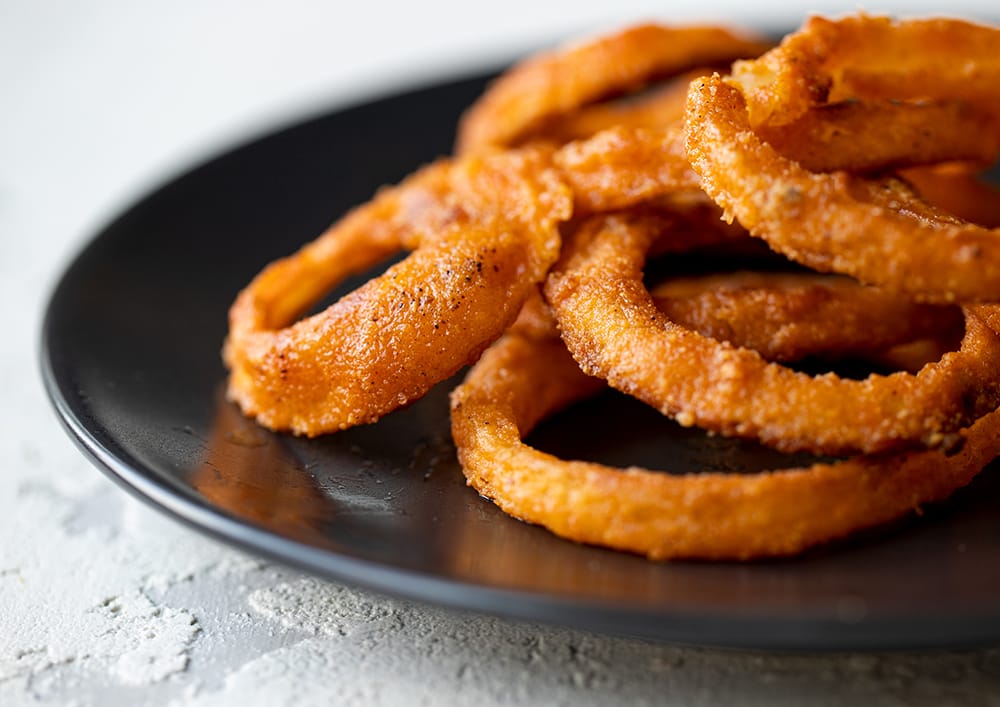 INGREDIENTS:
1 large sweet onion
olive oil spray
For the dry mix:
For the wet mix:
1/2 cup low-fat buttermilk
1 egg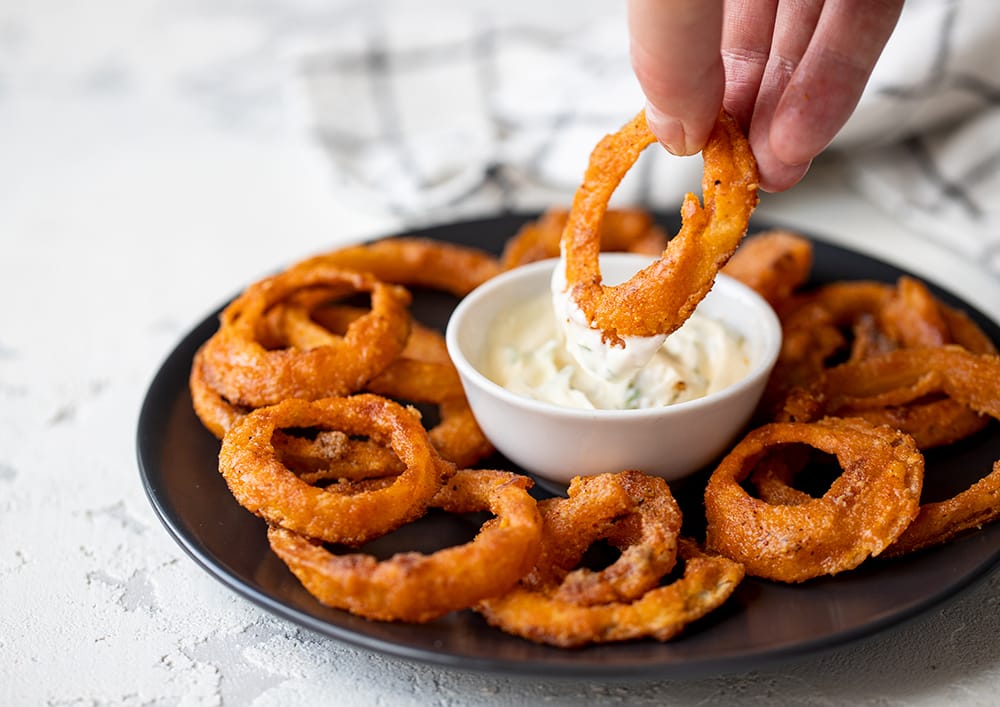 INSTRUCTIONS:
Preheat your oven to 400°F and line a baking sheet with parchment paper.
In one bowl, mix all the dry ingredients. In another bowl, mix the wet ingredients.
Slice the onion into 3/4-inch wide rings and separate them.
Dip each onion ring into the wet mix, then into the dry mix. Coat it well, and tap off excess.
Place the coated rings on the baking tray.
Spray the rings with olive oil on both sides.
Bake for about 10 min, flip them over, and bake for an additional 5 min.
Serve these crispy onion rings with your favorite dipping sauces or as a burger topping.
This recipe adapted from Food Network
Video Recipe